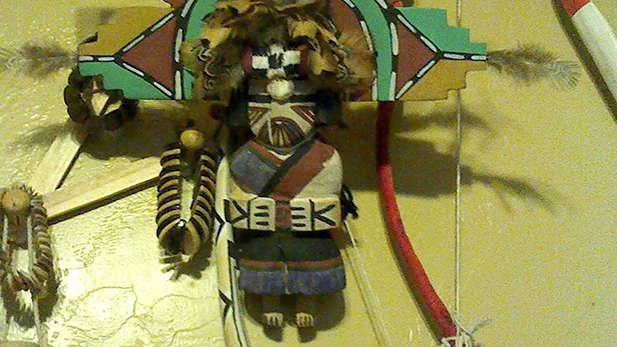 Courtesy of Andrew Coriz
Listen:
A Paris auction house is planning another sale of what the Hopi consider sacred items June 1, leading the Arizona Native American tribe to demand the items' return.
The Hopi call them "katsina friends" and treat them as living beings or spirits. Seven katsina friends, or headdresses, currently appear on the EVE auction house website. The catalogue indicates the items are worth $3,000 to $13,000.
The tribe has said the headdresses should not have a commercial value and should not be hanging above someone's mantel.
Hopi leaders have asked Arizona Sens. John McCain and Jeff Flake to enlist federal agencies to help return the items to the Hopi people.
"We need to bring all our katsina friends home to their rightful place on Hopi lands," Hopi Chairman Herman Honanie said in a statement. "They belong on Hopi and must be returned."