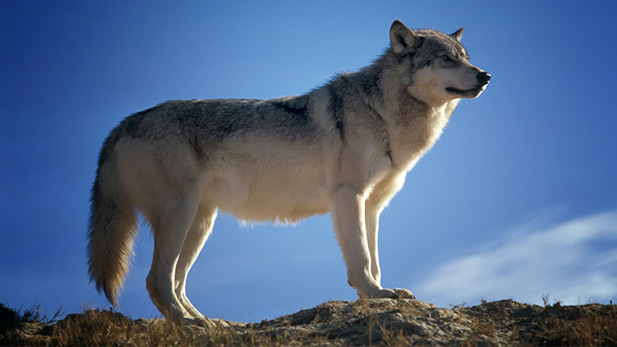 A gray wolf stands on a rock.
Listen:
U.S. Fish and Wildlife officials have confirmed that a wolf shot in southern Utah in December was the gray wolf spotted at the Grand Canyon the month before.
Gray wolves were once common in Utah and northern Arizona but disappeared from the region in the nineties.
Michael Robinson, a conservation advocate with the Center for Biological Diversity, said the presence of the wolf near the Grand Canyon was considered a significant step forward for the species.
"It seemed, for a brief period of time, a real moment of hope that the unwise destruction and extermination of wolves from the Grand Canyon ecosystem could be undone and that the ecosystem could be restored and that wolves themselves would be a little further from the brink of extinction," Robinson said.
That was until hunter shot the wolf in southwestern Utah, mistaking the animal for a coyote.
Robinson said the incident shows the great need for a wolf recovery plan in northern Arizona and southern Utah, that includes both education and a law enforcement component.
"So that there's some accountability and justice for terrible acts when they do occur," Robinson said.
After the Grand Canyon sighting, school children had named the wolf Echo.