The Tucson City Council approved a measure Tuesday aimed at recycling and reducing plastic bag use in the city.
The ordinance will allow the city to track the number of disposable plastic bags stores give out to customers, and how many bags they recycle.
The measure, which won unanimous approval from council members, lacks enforcement measures included in the original proposal.
The council had created a working group to address environmental, business and consumer angles of plastic bag use, and the group recommended the city work toward a 30 percent recycling increase and a 50 percent use reduction in two years. The council removed those numeric goals from the measure in November.
Approved Tuesday was an ordinance that called for increased education about recycling. Stores must provide recycling bins for plastic bags near their entrances, educate employees on new policies, and create public education programs to reduce plastic bag use in favor of reusable bags.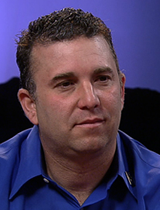 City Councilman Paul Cunningham. (PHOTO: AZPM)
Councilman Paul Cunningham brought up the issue last year, saying the goals to reduce use would have been hard to meet because there was no way to know how many bags are being used now.
The measure also requires stores to track how many new bags they give customers and how many are recycled.
"Plastic bags cause environmental problems locally. You see them blowing in the wind, stuck on cactuses," he said.
Several members of the working group that recommended specific recycling and use goals said they didn't think the council listened to its recommendations.
Katherine Kent, a member of the city's Small, Minority and Women-Owned Business Commission and of the plastic bag working group, said she was disappointed in the lack of goals in the final measure. She said she felt the city nullified the plastic bag working group's efforts.
Group member Tim McCabe of the Arizona Food Marketing Alliance said the group will still focus on educating the public about reducing plastic bag use.
Other cities, such as Bisbee, already have concrete goals for reducing disposable plastic bag use, said group member Deron Beal.
Cunningham said he thinks the ordinance still meets many goals.
"I think the package that we have is responsible, it's good to the citizens, it doesn't affect business, but it also raises awareness about the importance of our environment," he said.