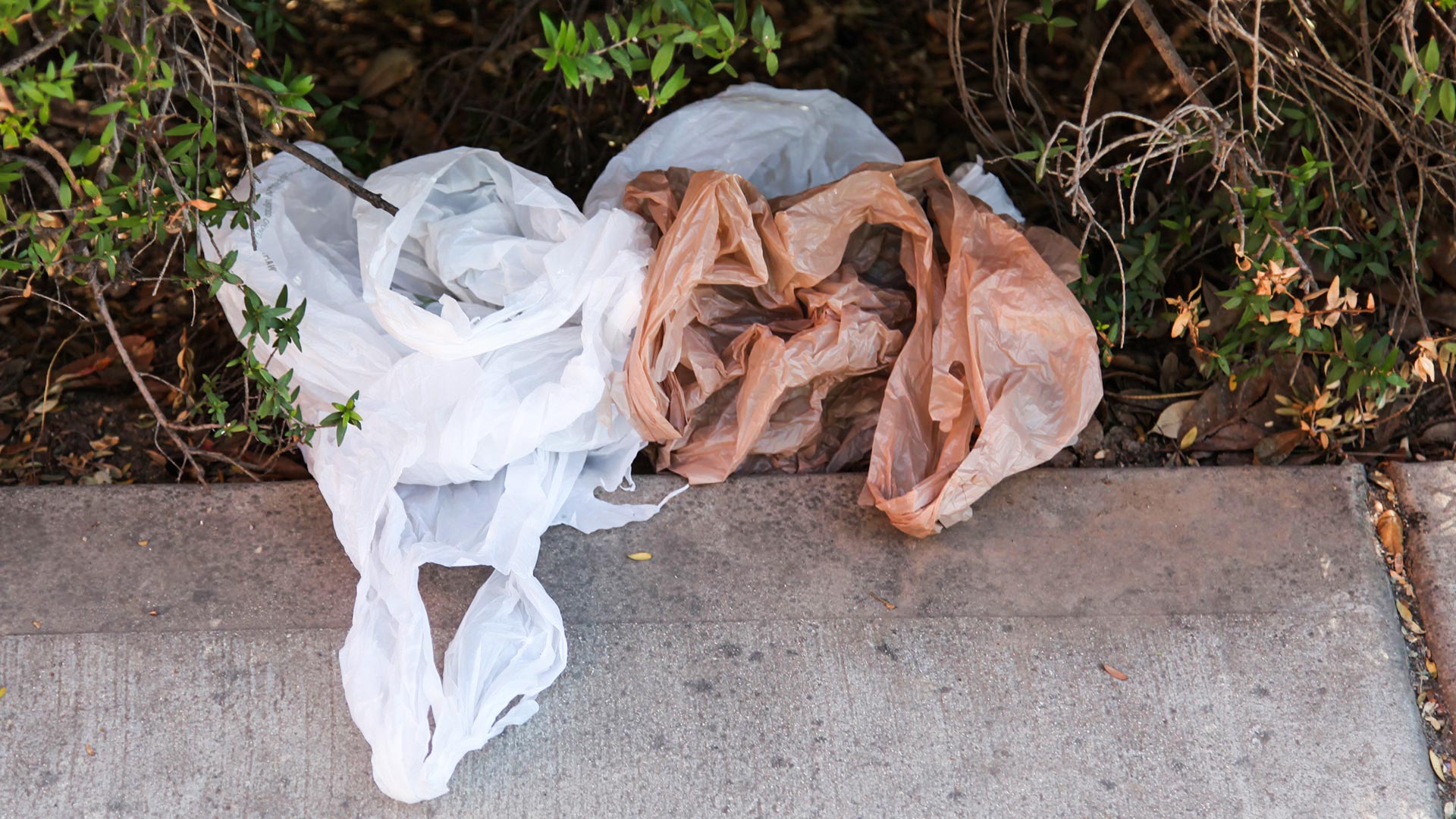 Plastic bags often litter many urban and rural areas around the world.
Tony Paniagua, AZPM
Arizona Attorney General Mark Brnovich has declared a city of Bisbee ordinance banning the use of plastic bags violates state law.
"My job as Attorney General is to enforce state law," Brnovich wrote in a release. "Regardless of policy arguments for why the bag ban exists, the City of Bisbee does not have the authority to ignore state law and reach its policy goal by illegally imposing regulatory mandates on private citizens and businesses."
Brnovich was not available for further comment.
Bisbee now has 30 days to remove the ordinance or alter it in a way that complies with Arizona law, or risk losing the $2 million it receives in state funding.
The city may fight the decision in court.
The first step, according to Bisbee's city attorney, would be to ask a judge to bar the attorney general from asking the treasurer to stop Bisbee's state funds.
"We would ask the court to enjoin the attorney general, and that, if successful, would give us time to litigate the plastic-bag ban ordinance on the merits," said City Attorney Britt Hanson.
Hanson said the loss of state funds would basically bankrupt the city, which is already dealing with an underfunded public safety retirement system and a city hall that was severely burned in a fire two weeks ago.
"And for that reason, if the city chooses to fight it, we'll be setting up a legal defense fund for people to contribute money to," he said. "Because it could potentially be very costly litigation."
Bisbee's plastic-bag ban has been in place since 2013. A state ban on the regulation of single-use bags by municipal governments was approved during the 2016 legislative session.