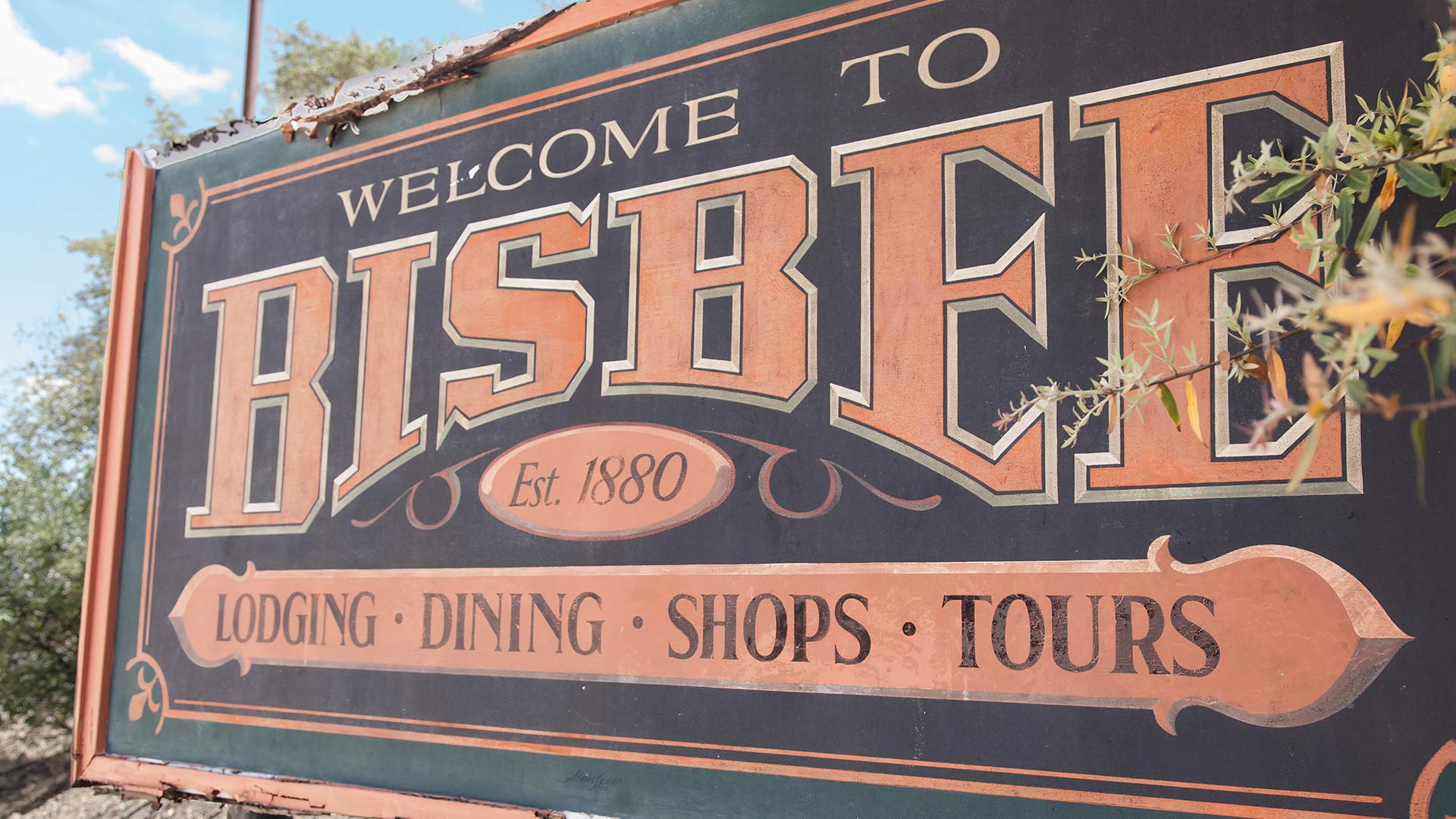 A sign welcoming visitors to Bisbee, Arizona.
Steve Riggs, AZPM
The city of Bisbee has responded to allegations that its plastic-bag ban violates state law.
City Attorney Britt Hanson wrote a response to a request that the Attorney General investigate the ban, instituted four years ago for single-use plastic bags.
The memorandum claims the state constitution requires the city do all it can to prohibit visual blight, and says the issue is not matter of statewide concern.
Hanson said that, on top of being an issue of compliance with the Arizona Constitution, the ban is generally accepted by Bisbee residents.
"It turns out it's not that difficult for people to take things in and out of stores without a plastic bag. And many of the local folks, I include myself in that, once you get habituated to taking the cloth bags into a store, it's just not that big of a deal," he said.
The memorandum also states that the ordinance has saved the city money by reducing the amount of work cleanup crews have to do.
It also offers evidence that Bisbee's retail community supports the ban.
"Attached to the memorandum I wrote was a petition signed by 42 local merchants, and I think if there'd been more time, I easily could have gotten quite a few more," he said.
Republican State Sen. Warren Petersen of Gilbert filed the request for investigation on Sept. 28.
The attorney general is supposed to report the findings of an investigation within 30 days of receiving such a request. One of three actions will then take place: The attorney general will ask Bisbee to end the ban or risk losing its portion of state-shared money, it will announce the municipal law does not violate state law or it will refer the matter to the Arizona Supreme Court.
Senator Petersen did not return calls for comment.
Read the memorandum written by Bisbee City Attorney Britt Hanson here:
Bisbee's Response to Bag Ban Challenge

View at Google Docs
|

Download File
Read the request to investigate filed by Sen. Warren Petersen here:
Challenge to Bisbee Bag Ban

View at Google Docs
|

Download File