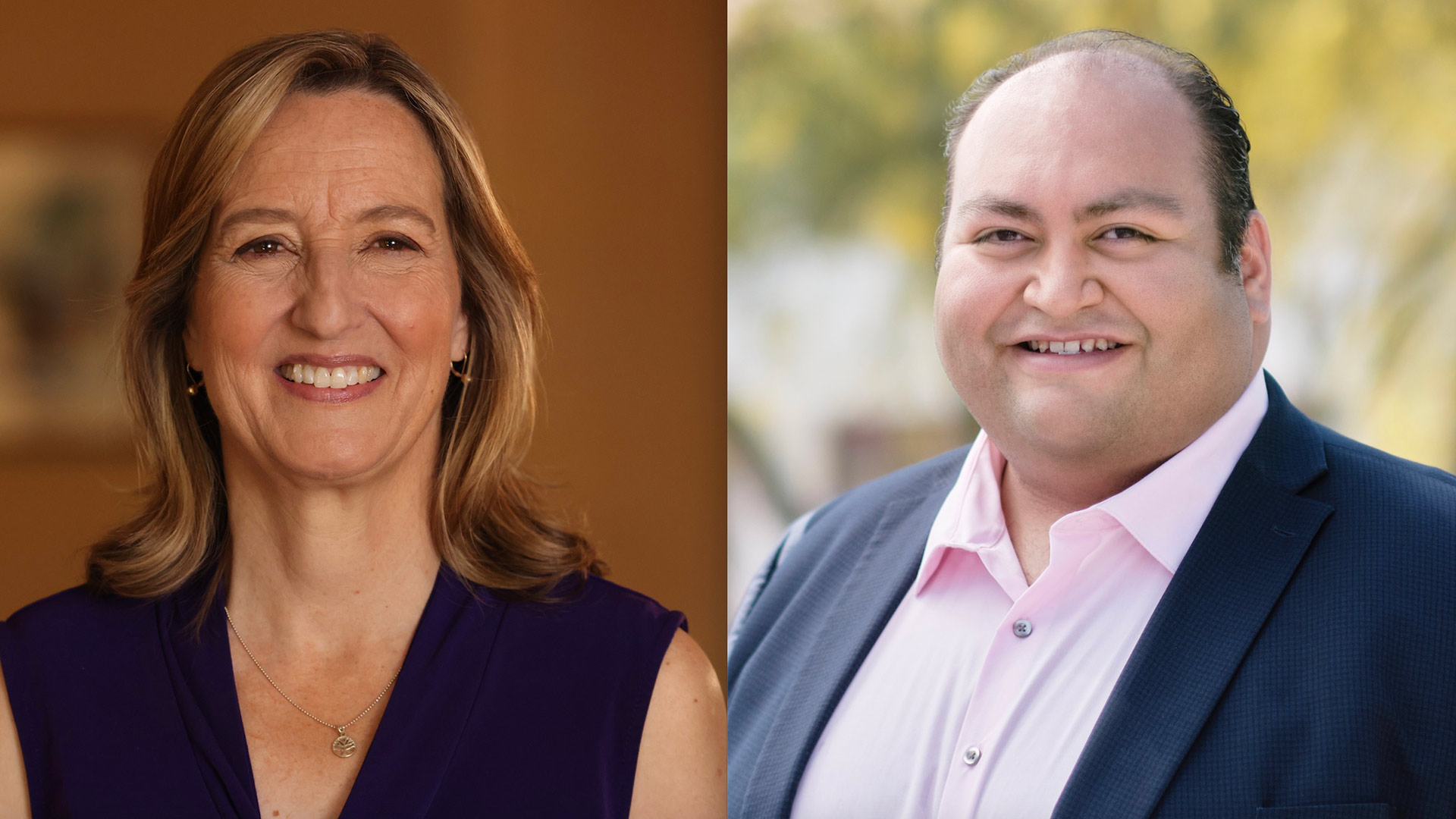 Kirsten Engel and Daniel Hernandez
Kirsten Engel for Arizona, Daniel Hernandez for Congress
By 9 a.m. on a recent Sunday morning in Tucson's Winterhaven neighborhood, the temperature was already well on its way to a high of 105. But Kirsten Engel was just getting started.
The University of Arizona law professor is one of three Democrats seeking the party's nomination to represent the 6th Congressional District, which stretches across Graham and Greenlee counties and much of Cochise County to parts of Tucson, Marana and Casa Grande.
Going door to door, introducing herself to voters who had just received mail ballots for the primary election, she fielded questions about a range of issues. But one kept coming up: abortion.
"I'd say that's the number one issue that comes up again and again," Engel said.
Engel said she first got involved in politics, winning a seat in the Legislature in 2016, to work on funding for her daughter's school.
But the U.S. Supreme Court's decision overturning Roe v. Wade is personal too, she adds.
"It's a slap in the face to women," she said.
With Democratic voters energized on the issue, Engel argues it sets her apart. She introduces herself at the doors as a pro-choice Democrat and has criticized her main opponent in the race, state Rep. Daniel Hernandez, for missing a vote in the Legislature this year on a bill banning abortion after 15 weeks.
Hernandez counters that he has worked on reproductive rights for years at the Legislature, winning a nod from American College of Obstetricians and Gynecologists in 2019.
The vote Engel mentions was lost well in advance, he argues, when moderate Republicans lost their seats in previous elections and made it possible for a more conservative GOP caucus to pass more expansive abortion laws.
Hernandez argues that what sets him apart is a political career spent working across a district that spans southeastern Arizona.
Elected to the Legislature 2016, Hernandez previously served on the board of the Sunnyside Unified School District and interned for Gabby Giffords when she was in Congress. He was with her when a gunman tried to assassinate her, killing six others. He provided first aid.
"You know I first started going down to places in southern Arizona, particularly in Cochise County, when I was 18 years old and working for Gabby," he said.
Whoever wins the Democratic nomination will have their work cut out for them. While the district looks a lot like the one Democratic U.S. Rep. Ann Kirkpatrick was re-elected to represent in 2020, Kirkpatrick is not running again and the district has been redrawn. The state's redistricting commission took out Democratic enclaves, like Bisbee, and it added more conservative areas, like Saddlebrooke.
"The commission that drew the maps redrew this district to be far less Democratic," said Jacob Rubashkin, with the newsletter Inside Elections, which tracks congressional races around the country. It rates the district as tilting Republican.
"Under the old lines, Joe Biden would have carried this district by about 11 points in the 2020 presidential election. Under the new lines, he would have won it by just 0.1 percentage points or just 395 votes. So what that means is it's simply a much more Republican district."
Republican leaders see an opportunity to flip the district — and if they do, it could help them win control of the U.S. House of Representatives.
House Minority Leader Kevin McCarthy is backing Juan Ciscomani in the Republican primary, a former senior adviser to Gov. Doug Ducey.
But Ciscomani has not cleared the field.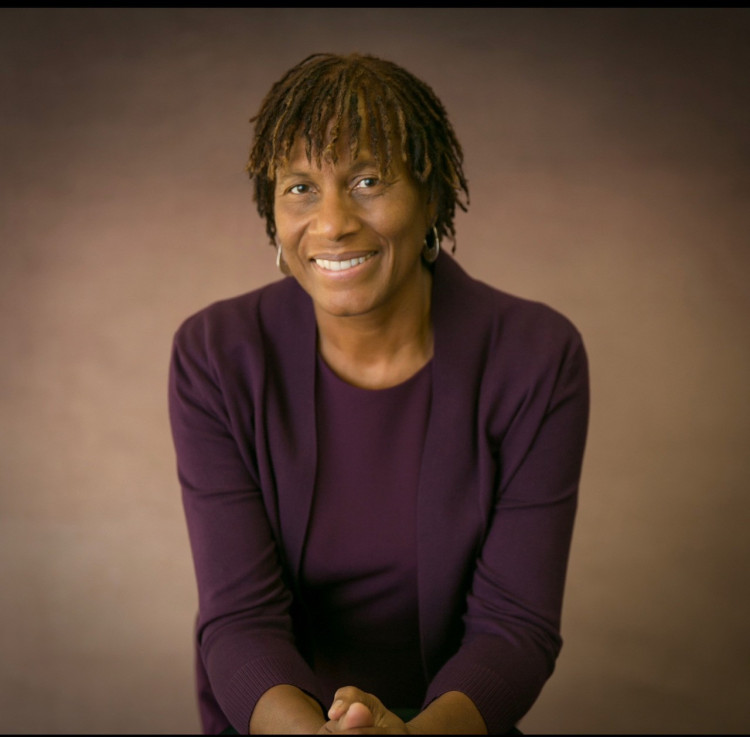 Lucretia Free

Lucretia Free for Congress
There is also Kathleen Winn, a former Tucson TV personality and businesswoman with the endorsement of Paul Gosar, Ryan Zinke and Joe Arpaio.
There is Young Mayberry, a retired Air Force lieutenant colonel.
Former U.S. Army reservist Brandon Martin styles himself as the "MAGA candidate" in the race and was the Republican nominee here in 2020. But he lost by about 9 points.
Lucretia Free, another Republican running for her party's nomination, is publisher of the Vail Voice newspaper, east of Tucson. She argues any successful candidate has got to meet voters in the middle. For her, that means addressing voters' concerns about inflation and the rising cost of living.
"The thing that's top of mind because it's a front facing issue is obviously the state of our economy. The high prices are higher than they've been in the past 40 years," she said. "We go to the grocery store and that experience isn't the normal kind of mundane sort of experience you have when you go to the grocery store. You experience empty shelves and rationed baby formula and that kind of thing."
Free added: "This district has to draw on the support of independents in order to win."