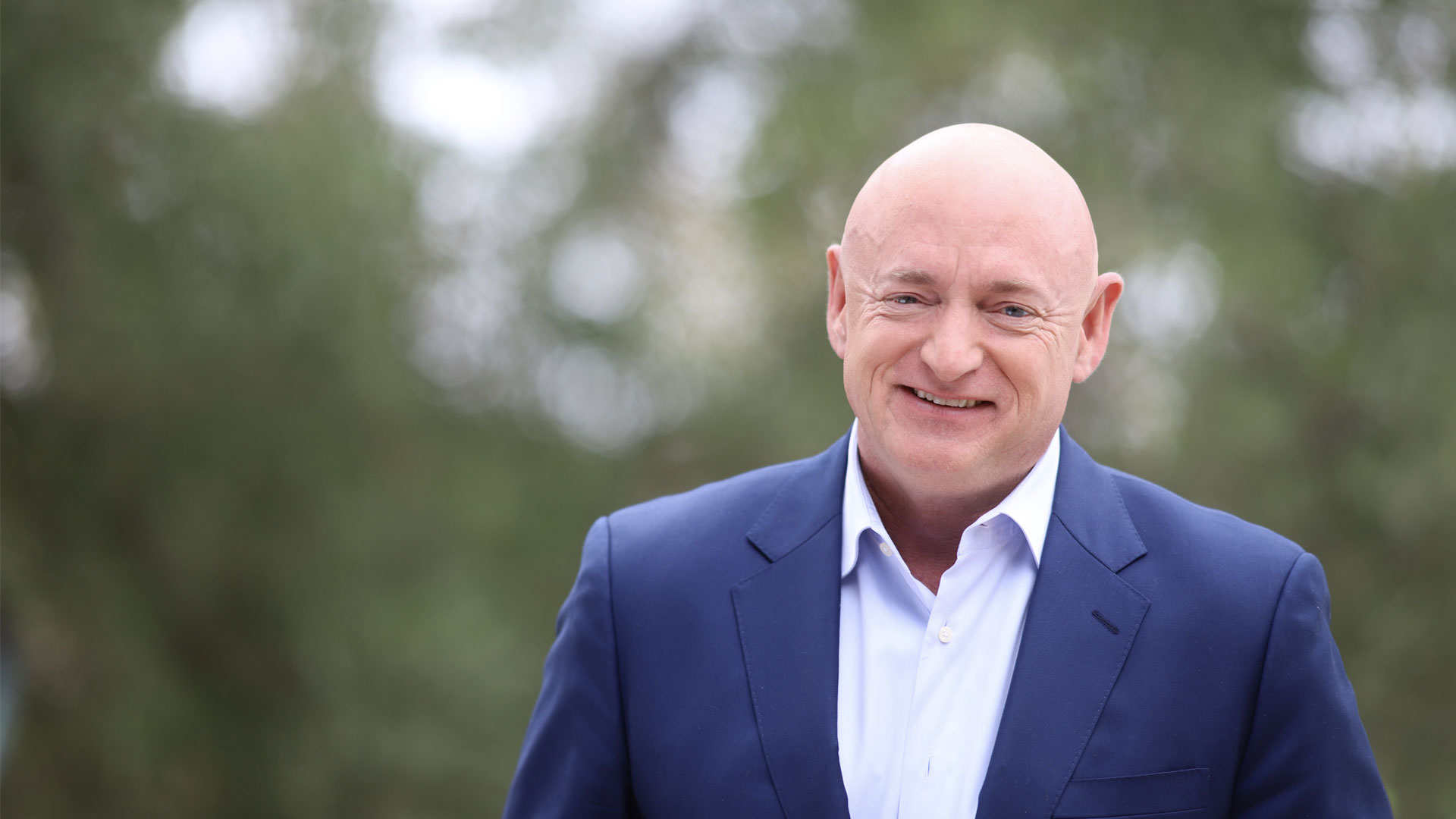 Democratic candidate for U.S. Senate Mark Kelly.
Mark Kelly for Senate
The campaign for U.S. Senate in Arizona is among the most expensive in the country.
With Republicans aiming to unseat Democrat Mark Kelly, campaigns and outside groups are spending tens of millions of dollars to influence the Arizona voters who could decide which party controls the U.S. Senate.
About $74 million has already been spent on the race, according to OpenSecrets, a nonpartisan organization that tracks money in politics around the country.
That's more spending than in any other race outside Pennsylvania and Ohio, the group says.
"Clearly, this is a critical race for the Republicans. They view this as a top opportunity to pick up a seat and take the majority," said Sheila Krumholz, executive director of OpenSecrets.
The group's data shows that Kelly has tapped into small dollar donors across the country who see the race as key to Democrats nationally. About 45% of his campaign's funds have come from donors contributing $200 or less.
Kelly has already spent nearly $29 million, according to filings with the Federal Elections Commission. And he still had $25 million on hand at the end of June.
Republican primary voters will choose between five candidates on their ballot to challenge Kelly. And while the front runner in the nominating contest has far less money in his war chest, he has gotten a big boost from a deep pocketed donor.
Blake Masters, a venture capitalist who has won former President Donald Trump's endorsement, had about $1.6 million on hand at the end of June, according to FEC filings.
But a super PAC, Saving Arizona, has spent over $11 million so far backing Masters and attacking his opponents, according to Open Secrets.
The super PAC is funded with about $13 million from Peter Thiel, co-founder of PayPal.
Krumholz said Thiel has put millions of dollars before candidates who are receptive to his view of tech and support President Donald Trump.
"He is someone that is able to — in close races — potentially act as the kingmaker given his ability to draw millions of dollars into super PACs or outside groups at the drop of a hat. And these will be competitive races," he said.
Other candidates are fueling their own campaigns.
Businessman Jim Lamon's campaign has spent nearly $13 million — the most of any candidate in the Republican primary. He's put $14 million of his own money into the campaign.
But Krumholz said self-funding a campaign may only take candidates so far.
"They are less beholden to outside money," she said. "However, self-funded candidates generally do not succeed. And that can be viewed as a good thing. You can't buy your seat in Congress necessarily."