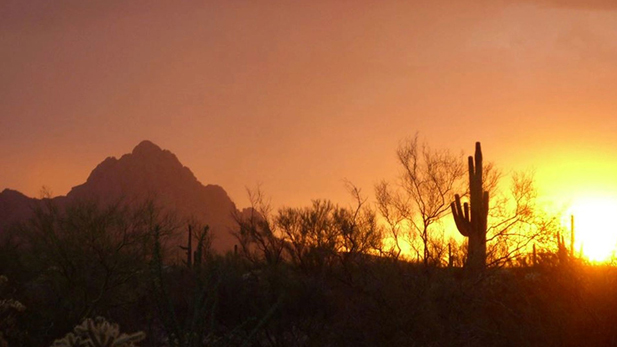 AZPM


Amanda Solliday, Arizona Science Desk.
Meteorologists say 2015 could be the hottest on record globally. In Arizona, the biggest impact is coming in winter and when the sun is not shining. Hear more:
Arizona's daily high temperatures have been warm this year, so far ranking in the top 10 since record keeping began in 1895. But it is the low temperatures and cooler season readings that may make it a record year, meteorologists said.
Meteorologist Ken Waters with the National Weather Service in Phoenix said that recent overnight low temperatures have broken records recently for how high they are. January through September ranked first in the highest minimum temperatures ever recorded for that nine-month period in Arizona.
Climatologist Nancy Selover said the state is also seeing a winter warming trend.
"We have had fewer winter storms, and that means we don't have as much cloudiness and cold air," Selover said. "So we're having clear skies, sunny conditions, and that leads to warmer temperatures in the winter."
With the warm-moisutre weather phenomenon El Niño forecast for this winter, temperatures could remain high, meteorologists said. Polar winds from the north would help keep temperatures down over the winter months if there is a shift on the upper atmosphere.