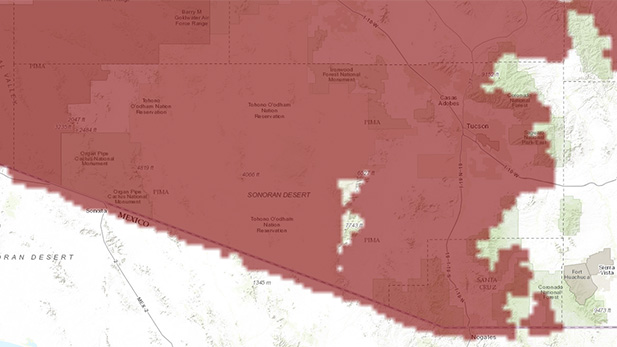 Sunday and Monday's excessive heat warning covers most of Pima County.

National Weather Service
Tucson and Pima County will be under an excessive heat warning Sunday and Monday, with high temperatures forecast at 113 degrees.
The National Weather Service's Tucson office has issued the warning for Pima County. Other NWS offices have issued similar warnings throughout much of Arizona.
Tucson is expected to see the worst of the heat on Sunday, the forecast high temperature is 113. Monday is expected to reach 112.
Parts of Pima County could have temperatures as high as 118.
Officials warned that, with weather this warm, there are certain precautions that must be taken.
"Try to limit your activity to the early morning hours," said National Weather Service meteorologist Ken Drozd. "If you don't have to go out into the heat for any extended period of time, don't. Stay in air conditioning if you can, or if you don't have air conditioning, try to get somewhere where you can cool off."
And, of course, drink plenty of water.
This is the second excessive heat warning issued in June. The earlier warning was issued the first weekend of the month, when temperatures in Tucson hit 111 degrees..
Excessive heat warnings are issued when forecasts show temperatures will exceed 105 for more than five hours or if the heat index is greater than 115.