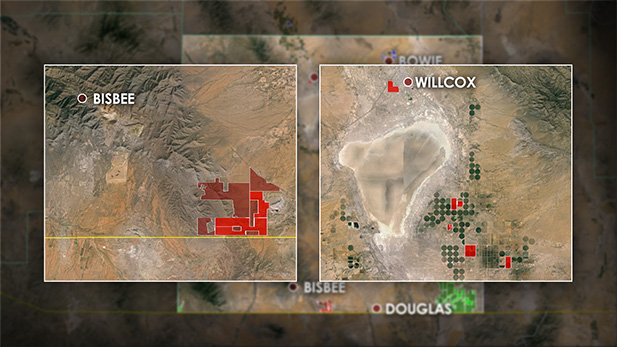 Howard Buffett owns land in two areas. The first is farming operations near Willcox. The second, a ranch along the US/Mexico border east of Naco.
Part 2: Buffett Foundation in Cochise County
Listen:
The elder son of one of the world's wealthiest men is a Cochise County landowner and farmer.
Howard G. Buffett, son of Warren Buffett of Berkshire Hathaway and investor fame, made his first Cochise County land purchase in late 2011, about 500 acres near Willcox. His total holdings now include 4,400 acres purchased and 4,500 acres leased from the state of Arizona.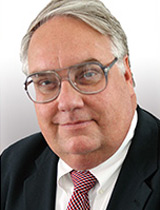 Warren G. Buffett
Howard Buffett is among a number of wealthy non-Arizona residents whose names showed up in a scan of public records in the Cochise County Assessor's Office and the State Land Department.
Buffett runs a family foundation that is interested in global food security. He said he first saw Cochise County when taking part in border ride-alongs arranged by Arizona State University.
The Howard G. Buffett Foundation uses the land for agricultural research. Buffett said in an interview with Arizona Public Media that he thinks the research can continue there as long as one scarce resource holds out.
"We own the ground, so we can keep doing the research. I mean unless we run out of water, and that's our biggest concern is water," Buffett said. "You don't buy land here, you buy water."
Buffett said research at the site offers much more consistency than what his foundation has done elsewhere, adding that five or six years worth of data from these fields will yield the same information in 10 years.
His foundation also has agriculture research facilities in Nebraska, Illinois and South Africa.
A longer version of this interview was a part of the Jan. 22 episode of Arizona Week. Interview starts at 14:45.

Thursday - Part 3: For Sale in Cochise County: Water experts worry that increased interest in farm and ranch land could stress the aquifers that have supplied the area for decades. They warn that limiting water use may be necessary.
Part 1 of For Sale in Cochise County is available here