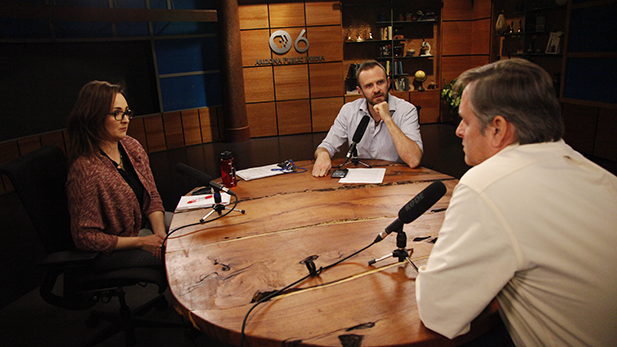 Arizona Public Media's investigation of land purchases in Cochise County started after the wells ran dry in Bowie, Ariz. in August.

Mariana Dale, AZPM
Arizona Public Media Reporters Christopher Conover, Lorraine Rivera and Zac Ziegler spent months researching land purchases in Cochise County. Listen as they break down what they learned:
E. Stanley Kroenke is not a household name for most Arizonans, but he controls nearly 2 percent of the land in Cochise County.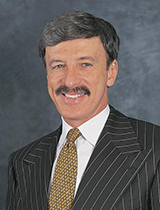 E. Stanley Kroenke
Kroenke owns six cattle ranches in the United States, one in Canada, and is ranked, according to
The Land Report
magazine as the ninth largest land owner in the country.
In Cochise County, he has purchased or leased nearly 80,000 acres.
"He purchased cattle ranches from families who have a reputation of cattle ranching in that area for generations," said AZPM's Lorraine Rivera.
All of the land, Kroenke leased from the state land trust is for grazing.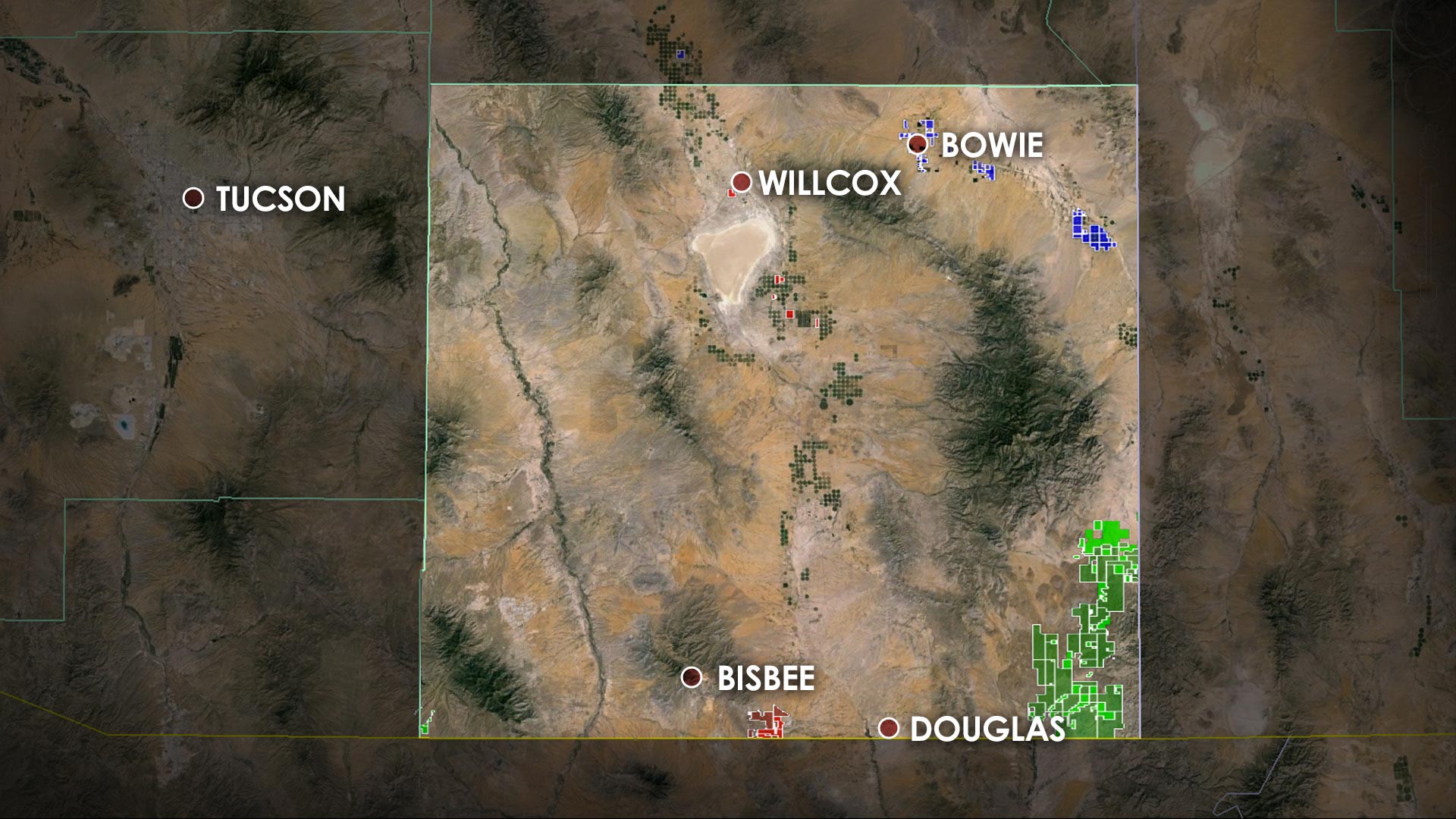 VIEW LARGER Three groups have purchased large portions of land in Cochise County since 2010. They include Mark Cook, a long-established pecan and pistachio farmer working with a California nut grower (blue); Howard G. Buffett, the son of billionaire Warren Buffett (red); and Stan Kroenke, a land and professional sports mogul (green).

AZPM Staff
In addition to being one of the biggest cattle ranchers in the United States, Kroenke owns the now Los Angeles Rams in the NFL, the Colorado Avalanche in the NHL, the Denver Nuggets in the NBA, and Arsenal in the British Premier League.
He also owns the Pepsi Center, where the Nuggets and Avalanche play, and El Con Mall in Tucson.
Kroenke's office repeatedly turned down AZPM's requests for an interview.
The Cochise County land owned and leased by Kroenke is not in his name. It is all in the name of limited liability corporations.
"The public records we used were from the assessors office, from the state land trust for all the leases in Cochise County," said AZPM's Christopher Conover. "We spent time looking at corporation records, partnership records, not only in Arizona, but in multiple states."
The same public record searches found a dairy farm recently purchased by a Minnesota-based dairy as well as the property of Howard G. Buffett as well as other land "For Sale in Cochise County."