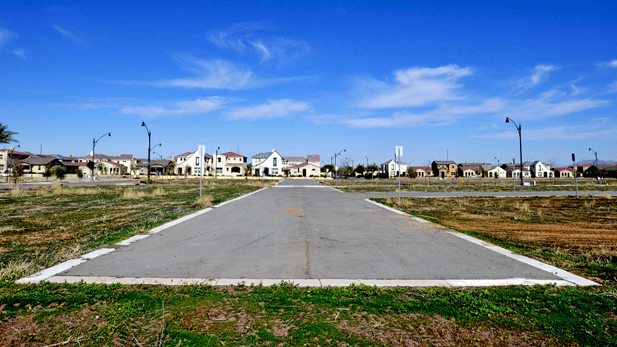 An unfinished subdivisions in the Phoenix suburb of Gilbert

Laura Segall/Bloomberg via Getty Images
Cities and towns in rural Arizona could have fewer restrictions on how much water is needed before a subdivision comes online under a bill that passed a state Senate committee Monday.
The city of Sierra Vista lies outside where groundwater is regulated in the state. But in 2007, lawmakers passed a bill that gave counties the power, if they wanted, to require developers get a state certificate proving an adequate 100 year water supply before building.
In Sierra Vista's case, that power rests with Cochise County.
"The county has usurped our authority that you have given us," Sierra Vista Mayor Rick Mueller told lawmakers. "We are asking that you would relook that."
The Senate committee agreed and passed the bill on.
Democratic Sen. Lynne Pancrazi of Yuma argued against the legislation, saying it contradicts the state's policy of preserving aquifers.
"If anything needs to be regulated from the state down, I think it needs to be water, and with that I vote no," Pancrazi said.
One Sierra Vista development that would benefit from the law change is being challenged in court by residents who say allowing it would dry up the San Pedro River.