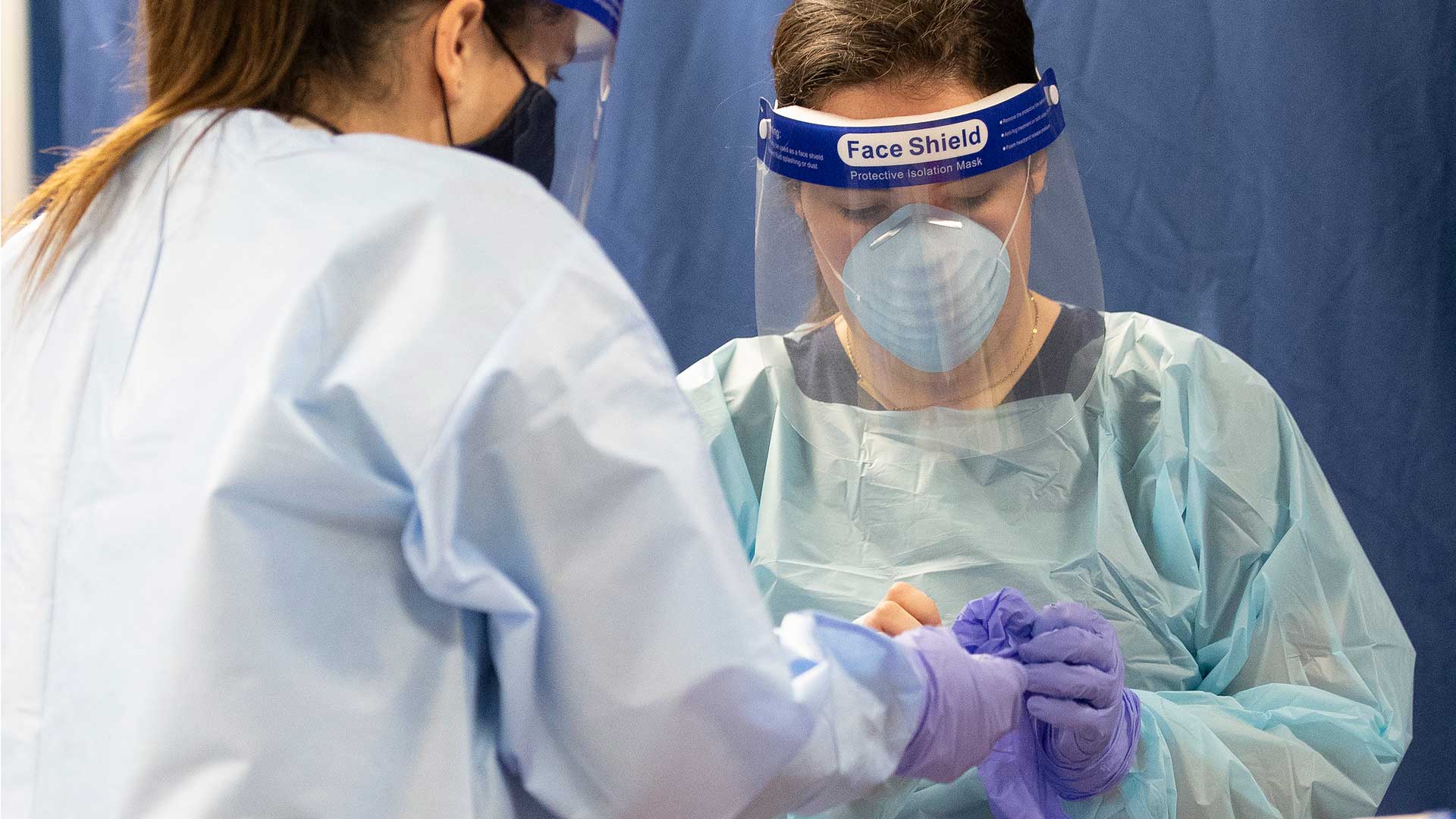 Pima County COVID-19 testing at the Kino Events Center, July 13.
Pima County/Flickr
Pima County Supervisors voted to set up another COVID-19 testing site to handle up to 1,000 people per day, to meet demand caused by the spread of the omicron variant.

Democratic Supervisor Matt Heinz said people are showing up at hospital emergency departments for COVID testing, which is dangerous and inefficient.
"For whatever reason, there are people that are going to the ERs just to get COVID testing and that is incredibly disruptive for the healthcare system because we're obviously there to take care of those that are very seriously ill," Heinz said.
Acting County Administrator Jan Lesher proposed using Pima Community College-West as the location for the new site. It would be funded by federal COVID relief money. Some details, including a start date, remain unclear.
The board also approved one-year, $455,000 contract for rapid antigen test cards, with an option to extend it for four more years.
When Republican supervisor Steve Christy asked why the county needed a potential five year contract, chief medical officer Francisco Garcia explained, "we will be dealing with a pandemic for a while and this isn't going away."
"And so this is one of a variety of vendors that we need in order to have the capacity to give people rapid testing that they can do at their homes," he said.
The contract allows the county to buy 50,000 of the 15-minute BiNax NOW tests for $8 apiece, every year until 2026, if needed.