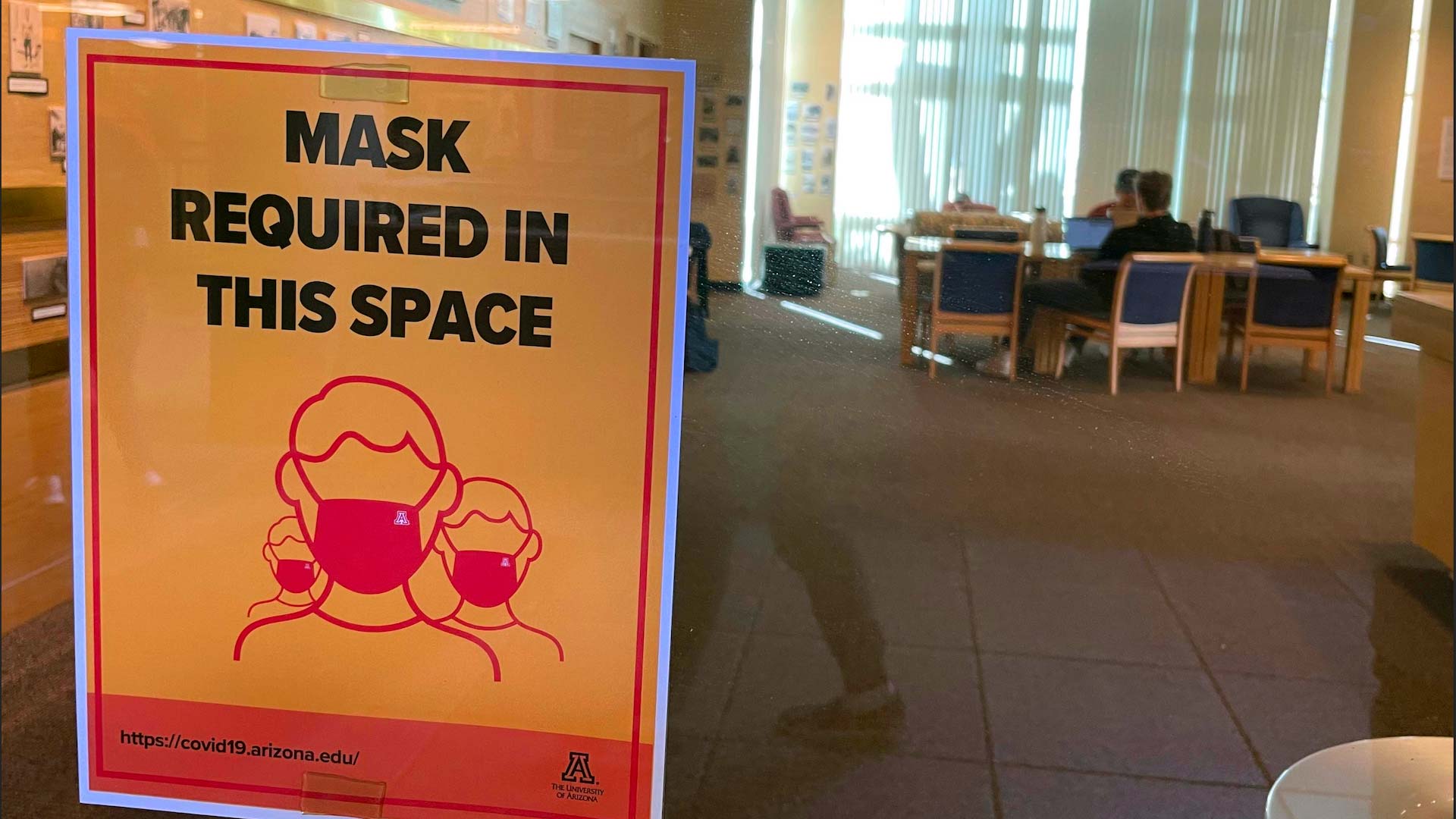 A sign requiring students to wear masks near the University of Arizona student union in Tucson on Jan. 20, 2021.
Ittai Sopher/AZPM
Last week, the University of Arizona changed its face-covering policy to require surgical or higher-grade face masks in many indoor situations, like K-N95s and K-F94s.
For students like Connor Fletcher, 20, the transition away from cloth masks has been easy, with most of his classrooms giving out free surgical masks.
"I've seen a lot of classes provide them," Fletcher said. "I haven't looked that much into purchasing my own for that reason."
As far as finding the K-N95s and K-F94s, world literature student Marlene Diers, 21, says that is a more difficult task.
"It was rough to find higher-grade masks, we ordered them on Amazon," Diers said. "We tried to go to CVS to buy them – Impossible."
UA requirements changed after a spike in COVID cases caused by the Omicron variant.
In the past ten days, 10% of COVID tests taken at the UA have been positive for the virus. Last month, the number was only around 1%.