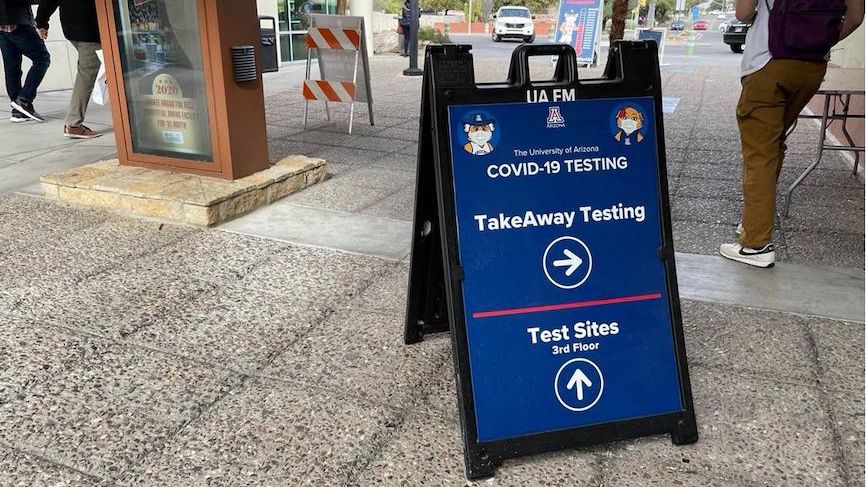 COVID testing site near the University of Arizona student union on Dec. 14, 2022.
Ittai Sopher/AZPM
Since Spring last year, University of Arizona students have had the opportunity to earn money to get tested for COVID-19 and prove they are vaccinated.
The UA Star Rewards program gives students $5 on their student IDs after getting tested four times.
Students can spend this money at campus establishments like Einstein Brothers' Bagels or the campus bookstore.
UA Ethics and Compliance coordinator Danielle Oxnam says the Star Rewards program's outreach efforts have successfully motivated students to test for COVID-19.
"On days where we had social media posts go live about the Star Rewards Program, most days we saw several hundred uploads each day," Oxnam said.
UA students receive a $10 reward after uploading their COVID vaccine documents to an online student portal.
"We are currently at 40,000 Star Rewards that have been given to students for both testing and vaccine document uploads," Oxnam said. "$200,000 have been distributed through this program."
However, proof of a booster shot does not provide Wildcats with additional Star Rewards points.