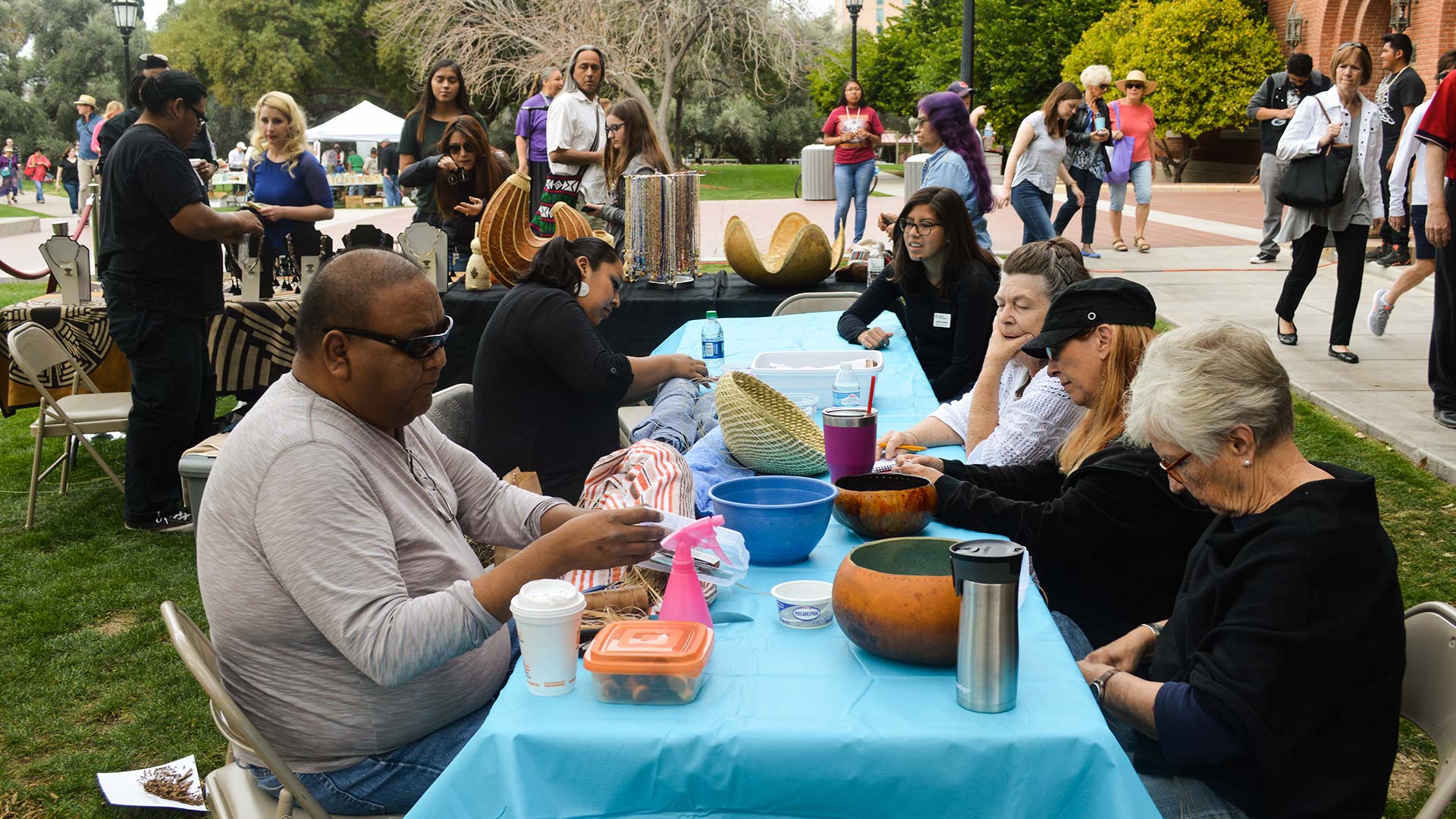 Tohono O'odham basket weaver Terrol Dew Johnson, seated left, gives a workshop outside the Arizona State Museum. Johnson is one of the master artists who participated in the museum's series.
Emily Ellis, AZPM
The Arizona State Museum in Tucson has found a way to bring new life to its collections of ancient pottery and baskets, while supporting contemporary artists.
In September 2017, the State Museum, in partnership with the Southwest Folklife Alliance and the Tohono O'odham Nation Cultural Center, was awarded a $35,000 Art Works award from the National Endowment for the Arts to establish a nine-month Master Artist Series. The series pairs six emerging Native American artists with experienced potters and basket-weavers, who represent five First Nations from across the Southwest. In addition to working privately with the interns, the mentor artists hold workshops for the public during their weekend-long residencies at the museum.

Museum Director of Community Engagement Lisa Falk leads the program along with Assistant Director of Education Heather Ingram. They wanted to offer emerging artists valuable training and networking opportunities and inform the Tucson community about the ongoing traditions represented by the museum's collections, Falk said.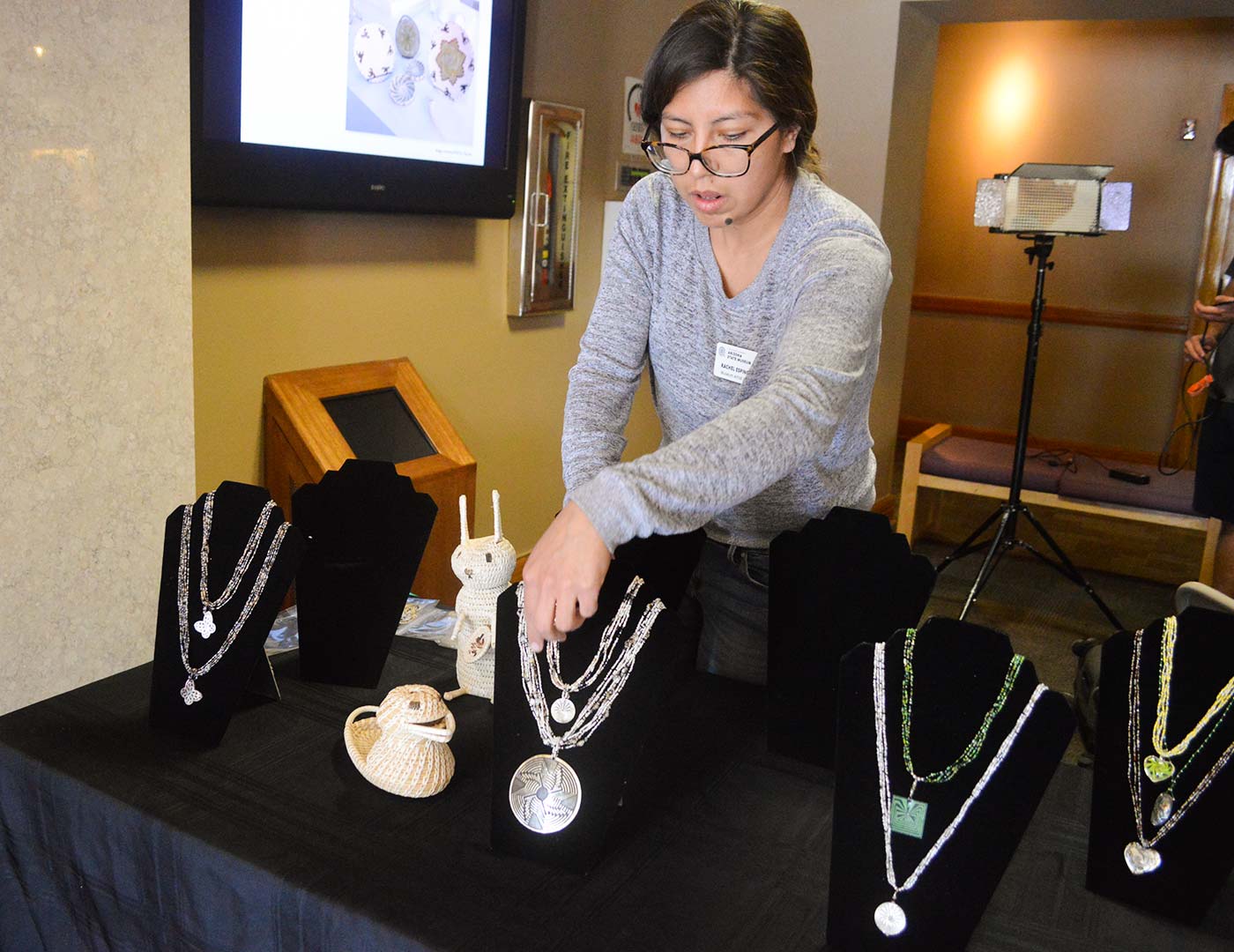 VIEW LARGER Art intern Rachel Espinoza arranges sculptures and jewelry in the Arizona State Museum lobby. She is one of the six interns who were selected to work with senior Native American artists.

Emily Ellis, AZPM
"Our objects are mute without the voices of the people who made them," she said. "By having living people here from those traditions, it allows the objects to speak through the people who are making and using them, and know the stories of the culture that they came out of."

For interns like beadwork artist Twila Guerrero, participating in the program has not only helped her artistically, but practically. Since many of the interns juggle families, jobs and their art, the weekend-run series has provided skills and training they would have difficulty obtaining otherwise, she said.
"I really had no exposure to grant writing, or how do you sell your work on a bigger scale?" said Guerrero. "That information is invaluable."
Terrol Dew Johnson, a nationally renowned Tohono O'odham basket-weaver, is one of the resident master artists. While he has mentored artists before, he said that the museum program is unique in that it provides an opportunity for the interns to view and study archived collections of Native American art.
"You have a lot of access as far as what the museum is trying to do as far as preserve the culture and the history, but also let the public see that it's an ongoing thing, it's not something that's done and stuck in a museum," he said. "There are still artists in the community working on this traditional art."
Emily Ellis is an AZPM intern and student in the University of Arizona School of Journalism.