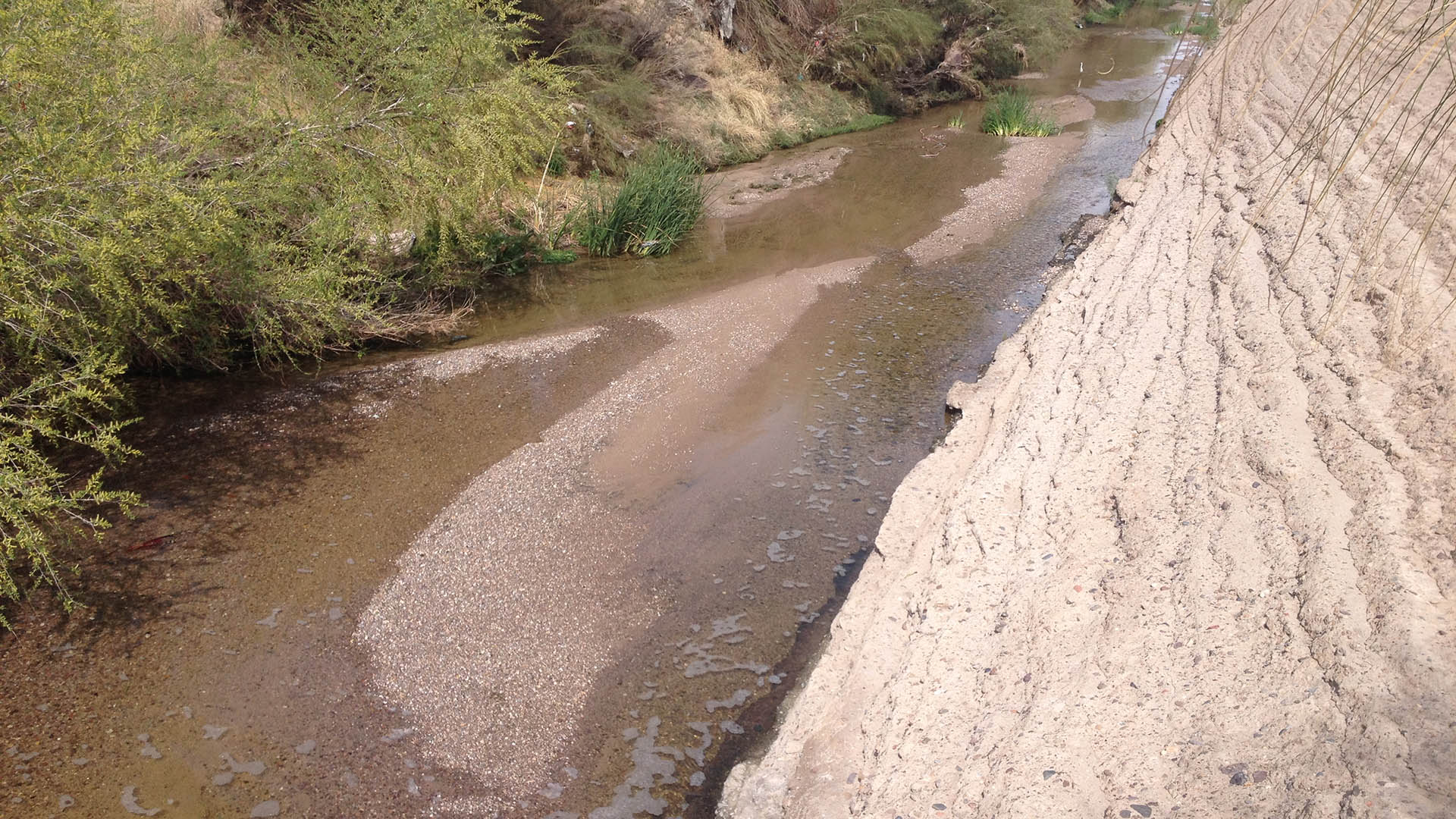 The Santa Cruz River flows downstream of the outflow from the Agua Dulce wastewater treatment plant.
Sara Hammond, AZPM
Artwork and poetry inspired by the Santa Cruz River and celebrating the return of the native Gila topminnow is on display at the Wheeler Taft Abbett Senior Library.
Fifty-six winning entries from among 800 works submitted are part of the 16th annual Living River of Words Youth Art and Poetry Contest, part of a national program. The local event is sponsored by the Pima County Department of Natural Resources, Parks and Recreation and the county's Regional Flood Control District.
Before putting pen or paint brush to paper, kids age 5 to 19 visit wetland habitats, in this case, a section of the Santa Cruz that is flowing. They do hands-on water-quality tests, observe wildlife and plants and take time to reflect and write in journals.
Back in school, the students work with local artists to work on their artistic creations.
In past years, the students often saw a dry riverbed, said Wendy Burroughs, the county's environmental education program manager.
Now that sections of the Santa Cruz are flowing, "we're getting images and poems that really are from an authentic experience by the river itself. And so they're reflecting on the sounds and the smells and the wildlife that they are seeing and the movement that's in front of them."
The Living River of Words exhibit will travel to other libraries throughout Pima County during the year.
Hear Wendy Burroughs read the grand-prize poem: