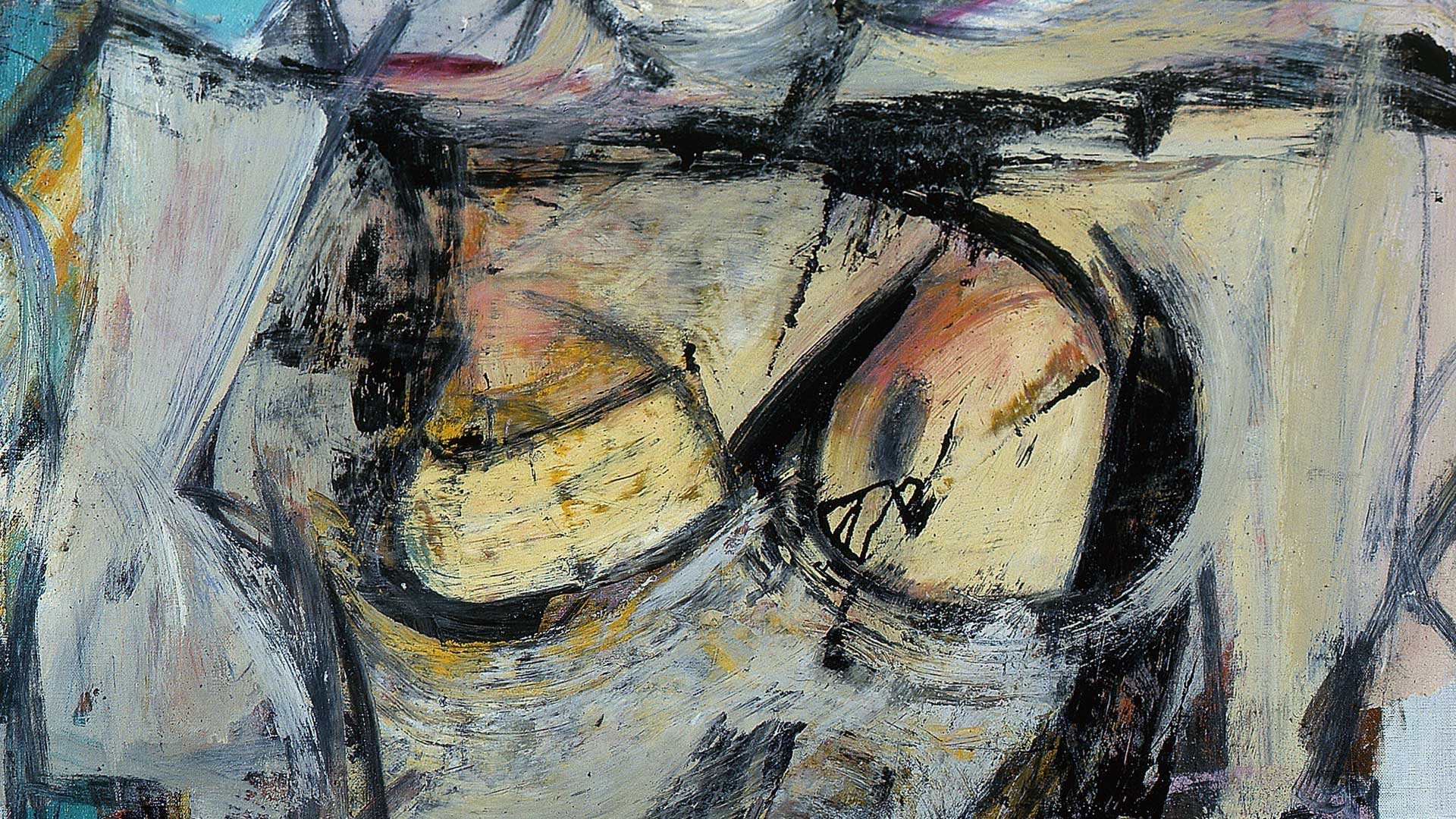 A closeup of Willem de Kooning's "Woman-Ochre."
University of Arizona Museum of Art
The abstract painting "Woman-Ochre" will go on public display in Tucson Sunday, for the first time in over 30 years.
The painting, now valued at more than $100 million, was stolen from the University of Arizona Art Museum in 1985 and found in a house in New Mexico in 2017. The museum will display the painting Sunday at a fundraiser, before sending it off to the Getty Museum in Los Angeles for restoration.
"Woman-Ochre" was damaged when the thieves cut it out of its frame and rolled it up for transport. The museum's interim director, Jill McCleary, says the Getty staff will repair damage from the heist.
"Unfortunately, because of the theft and the way that it was handled when they stole it, there are a lot of cracks in the painting, and of course just even the separation from the remnants left behind. It'll look very different. You'll notice a difference," McCleary said.
McCleary says the Getty is donating its restoration services, which would otherwise cost $100,000 or more.
The painting was found in the former home of Jerry and Rita Alter, of New Mexico, who are both now deceased. The Alters spent Thanksgiving 1985 in Tucson, and the FBI is investigating whether they could be the thieves who took the painting the following day.
McCleary says the Getty will exhibit "Woman-Ochre" following its restoration in the summer of 2020, and the painting will go back on exhibit at the UA museum soon after.