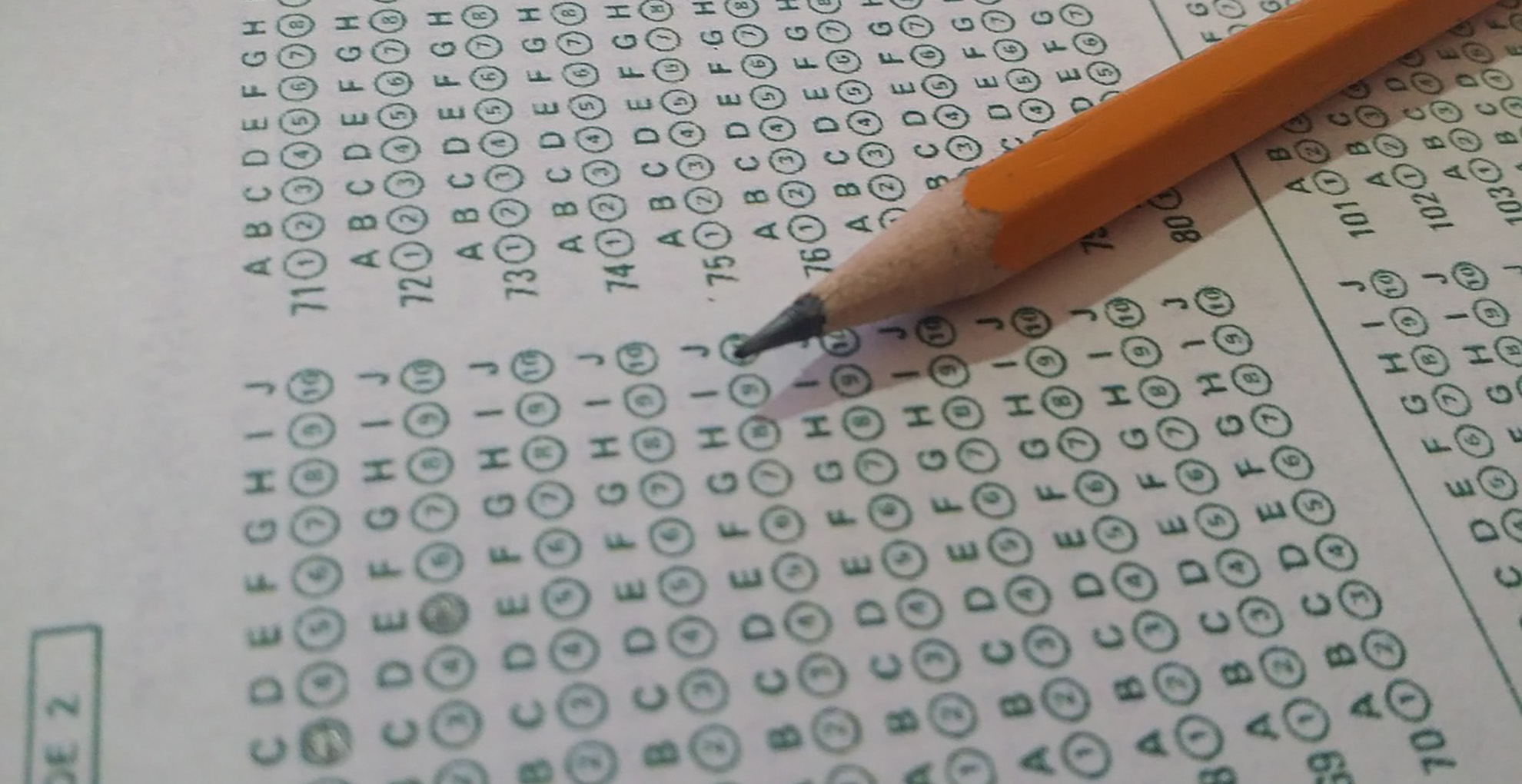 The pandemic has put inequality in the country in stark relief, and education is no exception.
Pixabay
The COVID-19 pandemic has highlighted inequality pretty much everywhere, from economics to medical care to access to voting. The education system is no exception.
During the spring, when schools had to make the quick switch to virtual learning, one major hurdle was internet and device access.
For some students, particularly those who already face issues of marginalization, that problem is still not fully resolved.
At the Arizona State School for the Deaf and Blind, when the switch to online learning came, the school was already equipped with enough devices for its students. Principal Kelly Creasy said that if a device were to break, finding a replacement would be very difficult.
One of the groups hardest hit by lack of access to the supplies needed for distance learning has been Native American Students. The Arizona Republic and ProPublica released an investigation this week into students who attend schools run by the federal Bureau of Indian Education. According to the investigation, students lack devices and internet access, leading to a substandard educational experience.
The University of Arizona also got the in-depth story treatment this week. The Atlantic published a deep-dive into the university's reopening process. The piece addresses one of the biggest elephants in the room when it comes to decisions made by underfunded educational institutions: money.
---
People with disabilities face both unique and common challenges during pandemic
AZPM
While some challenges in the pandemic are unique for people with disabilities — like how to design clear face coverings — many others in education, day care or in the workforce mirror the barriers people without disabilities are facing this year.
The Arizona State School for the Deaf and Blind in Tucson didn't anticipate spring break being the threshold to virtual learning. Kelly Creasy, the school's principal, said when they decided not to bring the kids back to campus, they sent out more than 100 devices to students who were now learning from home all across the state.
She said they sent out approximately 20 hot spots, 80 Chromebooks, 35 iPads and 12 BrailleNote Touches, which are basically laptops that produce refreshable braille. Like many other schools, being connected to the internet keeps the approximately 120 students connected to their individual classrooms.
---
Poll: Education funding proposition popular with Arizona voters
Arizona Republic
A new poll found that 47% of likely Arizona voters support the Invest in Ed Act, also known as Proposition 208. The measure, which will be on the November ballot, would raise taxes for the wealthiest Arizonans, with the money going toward education funding.
Another 15% of likely voters polled said that they were undecided on the issue, while 37% indicated they were opposed to the measure.
The poll was conducted by Suffolk University and the USA TODAY Network.
---
AZ superintendent calls for transparency in school COVID cases
Arizona Republic
With all Arizona counties eligible for at least hybrid schooling, Arizona superintendent of Public instruction Kathy Hoffman called on district leaders to be more transparent about COVID-19 cases within their school communities.
In Pima County, districts have differed on their levels of transparency when it comes to alerting families and communities of virus cases.
---
Pima County set to reopen some community centers, resume limited outdoor activities
Arizona Daily Star
Select community center programs and outdoor activities will be available for the public starting Monday. This includes computer labs, meeting rooms and meal services. Capacity rules will be in place for enclosed spaces.
According to the Arizona Daily Star, storytelling in the park and teenage outdoor recreation programs are both being considered by Pima County Natural Resources, Parks and Recreation officials.
---
School, hospital officials urge continued mask mandates
AP
LAKE HAVASU CITY — Hospital officials and Arizona's schools chief are urging local governments not to lift their mask mandates.
Superintendent of Public Instruction Kathy Hoffman said Wednesday that schools are depending on continued efforts to control the coronavirus outbreak. An association representing large hospital chains said lifting mask mandates risks burdening the health care system.
The mayor of a western Arizona tourist destination on Monday lifted a citywide mask mandate originally ordered in July requiring facial coverings indoors when social distancing was not possible. Today's News-Herald reported that Lake Havasu City Mayor Cal Sheehy suspended the mandate on Monday after it was extended twice, most recently on Aug. 28.
---
Unapproved Greek 'rush' activities linked to UA virus outbreaks
AZPM
University of Arizona president Robert Robbins told the Arizona Board of Regents Friday that unauthorized "rush" or recruitment activities at sororities and fraternities triggered the recent outbreak of COVID-19 around campus.
"Even though the rush activities were conducted officially over Zoom and teleconferencing, we now know through contact tracing there were in-person gatherings during the rush process," Robbins said.
Robbins also said 17 of the university's 22 Greek houses are now under quarantine as a result.
At the outbreak's peak in mid-September, the university was reporting more than 200 new cases of the coronavirus each day. The number has fallen since Pima County asked students to voluntarily quarantine.
---
UA stay-at-home request ends
AZPM
Pima County's stay-at-home request for University of Arizona students living near campus expired Sept. 29.
Prior to that expiration, university officials said the next steps will be determined by the numbers.
"If case numbers begin to rise again there may be a need to reinstate this self-imposed voluntary quarantine. But if the cases skyrocket again, then working with the county health department more legal quarantine issues may need to be enacted," said Robert Robbins, University of Arizona President.
It appears the stay-at-home request made a difference. Last week, the university reported a total of 261 cases of COVID-19 among students and employees. Before the request, the university reported that many cases in a single day. Testing, however, was also down last week.
---
UA COVID Watch app is now on 30,000 devices
AZPM
About 30,000 people have installed the COVID Watch Arizona app on their mobile devices. One of its co-creators says the app has alerted many people to potential exposure to the coronavirus. But we might never know if it actually helped slow the spread of the pandemic.
The app went live in the Google and Apple app stores about a month ago. It's designed for students, faculty, and staff at the University of Arizona and Northern Arizona University. Users get a notification if they've spent significant time near another app user who's tested positive for the coronavirus.
UA professor Joanna Masel says the app is anonymous, but developers can see that people are clicking on the links that activate when a user receives an alert, so people are evidently paying attention to it.
"None of this will help if people don't quarantine when they're asked to quarantine. All of this is about getting the information out there to ask people to quarantine," Dr. Masel said on a webinar conducted Monday.
The app was developed by the UA and a Tucson-based startup called COVID Watch. Similar apps in other regions have come under criticism saying they've had a negligible effect on the spread of the coronavirus.
---
NAU students asked to move dorms, space converted to quarantine areas
Arizona Republic
About 120 students living in Northern Arizona University on-campus apartments received an email in mid-September that told them they had less than two weeks to pack up and relocate to different NAU housing. Their rooms were to be converted to quarantine spaces for students who test positive for COVID-19.
NAU gave the students a $300 refund for the inconvenience and provided movers, according to the Arizona Republic. Still, students reported feeling frustrated about the situation.