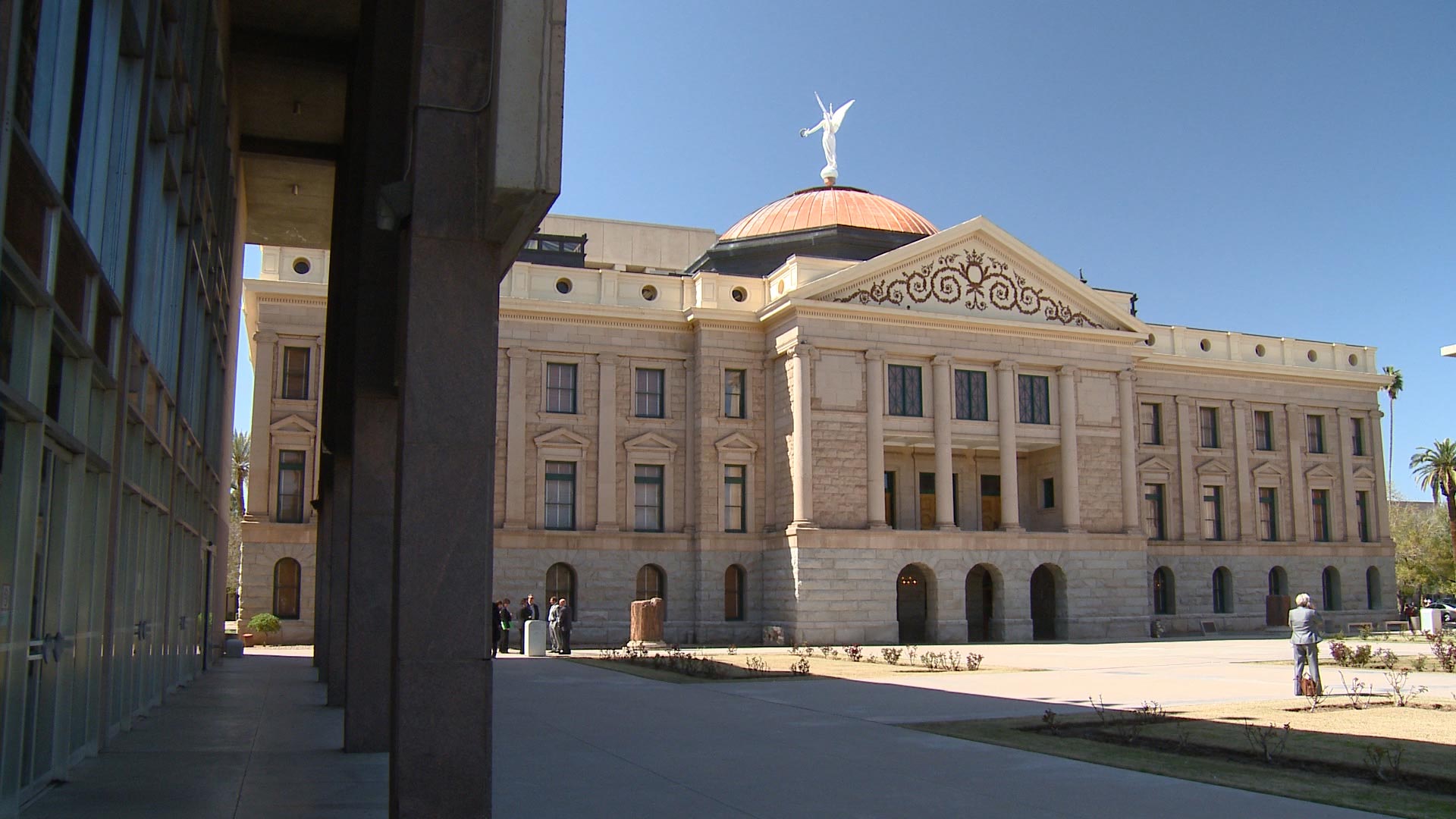 Arizona State Capitol building.
AZPM Staff
A legislative threat to the Colorado River drought contingency plan was put on hold Tuesday after a contentious hearing in Phoenix.
The bill sponsored by House Speaker Rusty Bowers would have done away with the "use it or lose it" concept in Arizona water law. Arizona and other western states have had similar laws on the books for decades.
The Gila River Indian Community so strongly opposed the bill they threatened to pull out of the drought contingency plan before that proposal was finalized.
Bowers' bill was not part of the drought contingency plan approved by the Legislature in January.
After more than an hour of at times emotional testimony in a House committee, Bowers announced he would not request a vote on the bill.
"I don't see how anyone is harmed by removing a law that has never been exercised except for vengeance," said Bowers during the hearing.
The law Bowers was trying to repeal deals with the loss of water rights tied to land that has not exercised the water rights for five years.
All parts of the drought contingency plan are supposed to be signed by March 4.
If not, the federal government could begin taking over the allocation of water on the Colorado River.

In recent days, Gov. Doug Ducey told AZPM he did not want to see any proposal jeopardize the finalization of the drought contingency plan.
"I think too much time and too much work has gone into the drought contingency plan to let anything get in its way," Ducey said.
Arizona officials said despite the withdrawal of Bowers' bill it is still questionable that all parties will have signed the necessary agreements by the deadline.