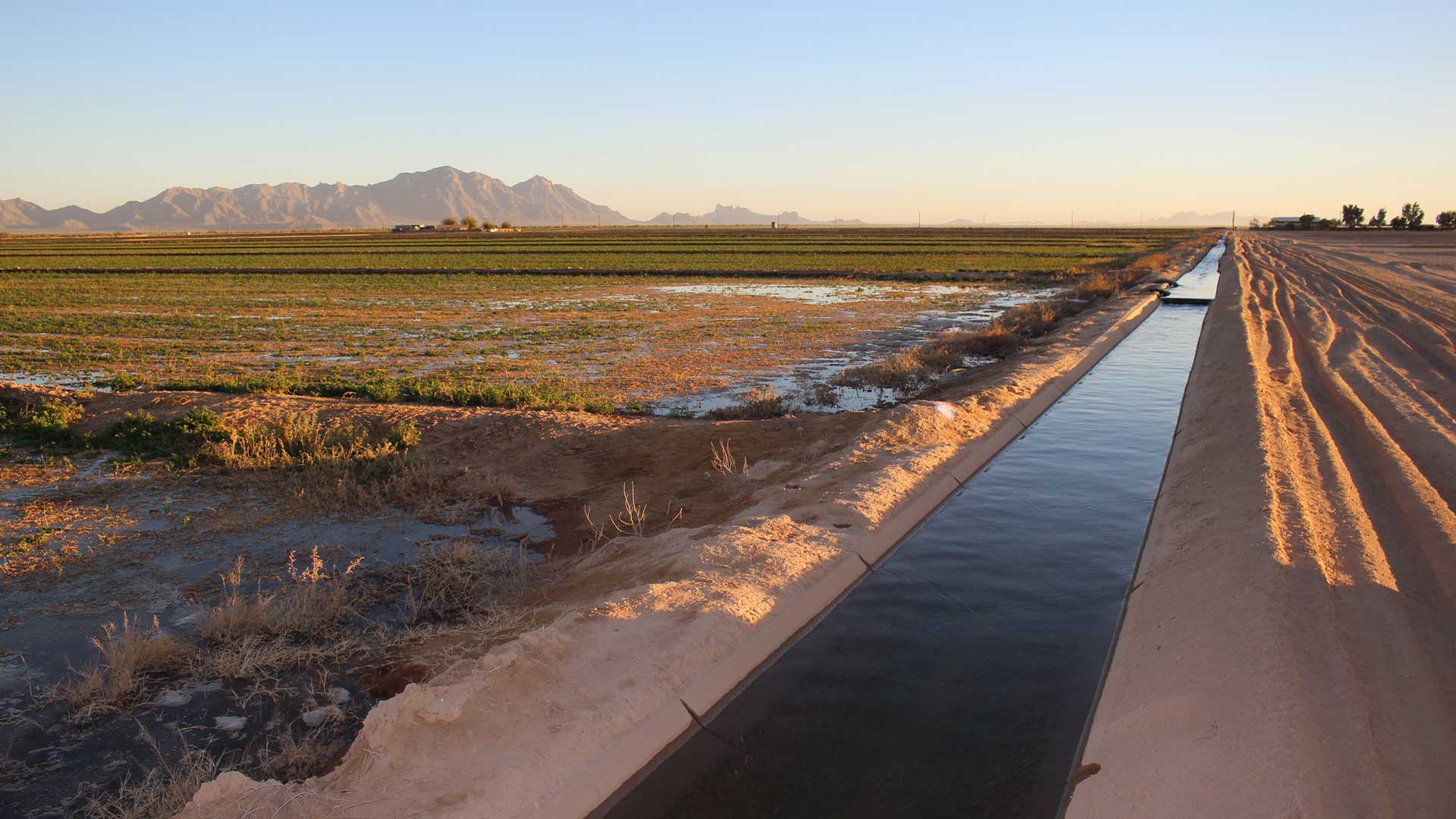 Water from the Colorado River flows through an irrigation canal at an alfalfa farm near Eloy, Arizona.
Luke Runyon/KUNC
Farmers in Pinal County who face losing much of their irrigation water have new hope that the state will help them replace some of it.
Some Pinal County farmers might lose irrigation water under a multistate plan to use less from the Colorado River. The Senate Appropriations Committee this week approved a bill to spend $20 million on groundwater wells to replace some of the lost water, in addition to other subsidies under the drought plan.

Attorney Dan Jones says it's something that rural irrigation districts could not afford to do on their own.
"The only way to do that would be basically to borrow or tax landowners to do it while at the same time we're asking these landowners to fallow 40 percent of their land and give up 40 percentof their income," Jones told the Senate Appropriations Committee Tuesday.
Yuma Democrat Lisa Otondo pushed back, saying the water is not an entitlement. "There was never a promise to make or pay for the infrastructure in Pinal County," Otondo said.
She was one of the votes against the measure. The Republican majority supported it, citing the economic benefit from agriculture. It now goes to the Senate Floor. In the House, a committee has already killed a similar proposal.
---
Learn more about farming and water Arizona.