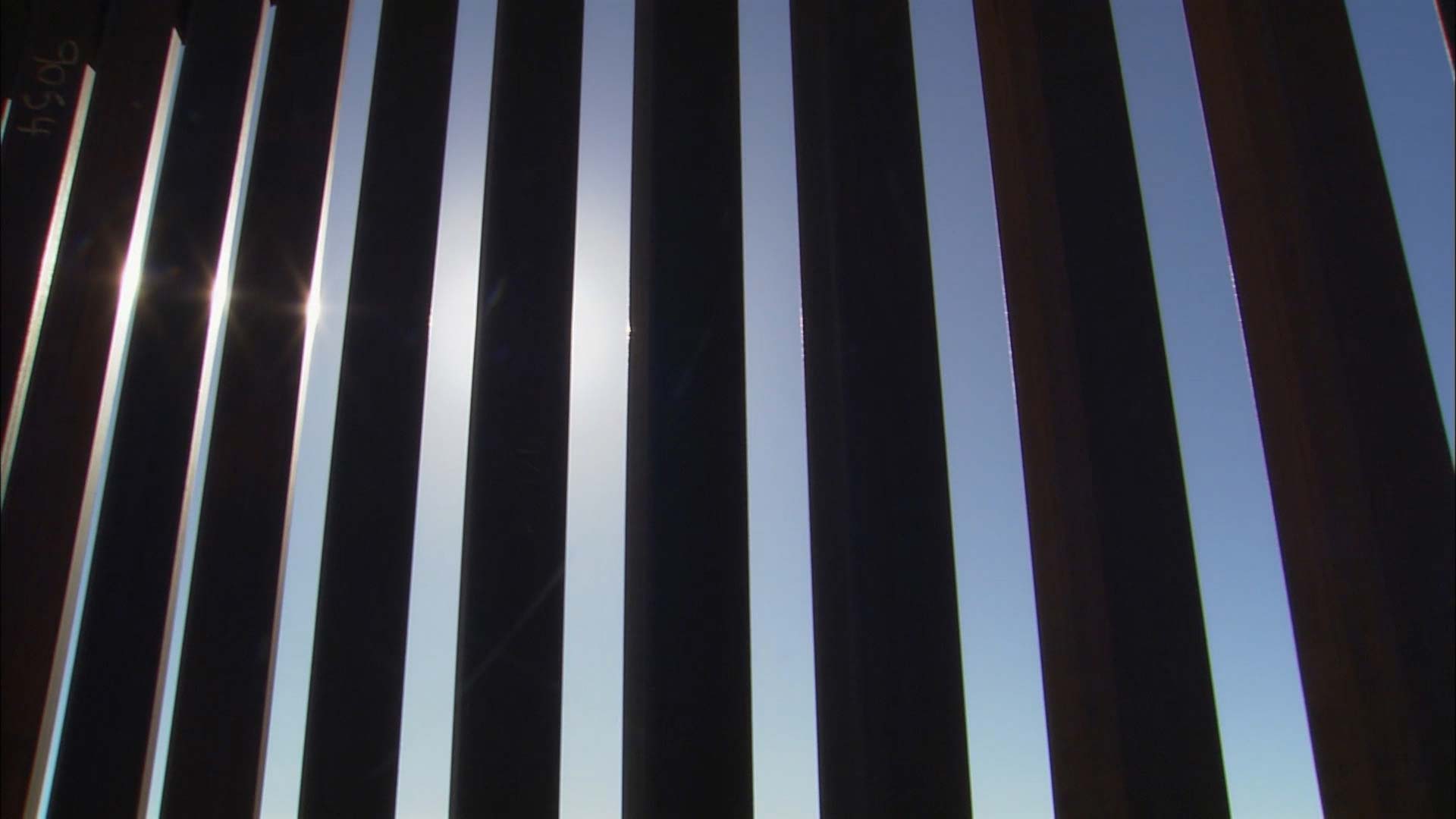 A section of the barrier separating the U.S. and Mexico.
AZPM Staff
Recently released federal documents show President Donald Trump's long-promised wall along the U.S.-Mexico border would have adverse impacts on endangered species and the Tohono O'odham tribe.
A letter written from the U.S. Fish and Wildlife Service to Customs and Border Protection says maintaining current roads, towers and lights, "is likely to adversely affect" the threatened northern Mexican garter snake and the endangered Sonoran pronghorn.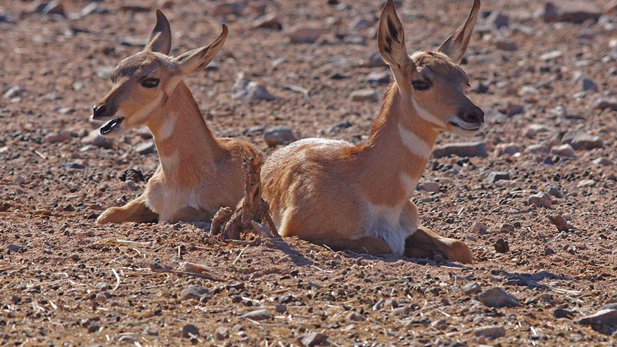 Two young Sonoran pronghorns rest in the desert sun.

AZPM
"Just maintaining the infrastructure on the border right now raises environmental concerns," said Austin Evers, executive director of American Oversight, a watchdog group based in Washington D.C. "If you then add on to that infrastructure a major wall and then much more pervasive maintenance operations into perpetuity, those concerns are going to be even greater."
Evers received almost 1,000 emails, letters and other documents through a Freedom Of Information Act request that substantiate concerns of communities along the border and environmentalists.