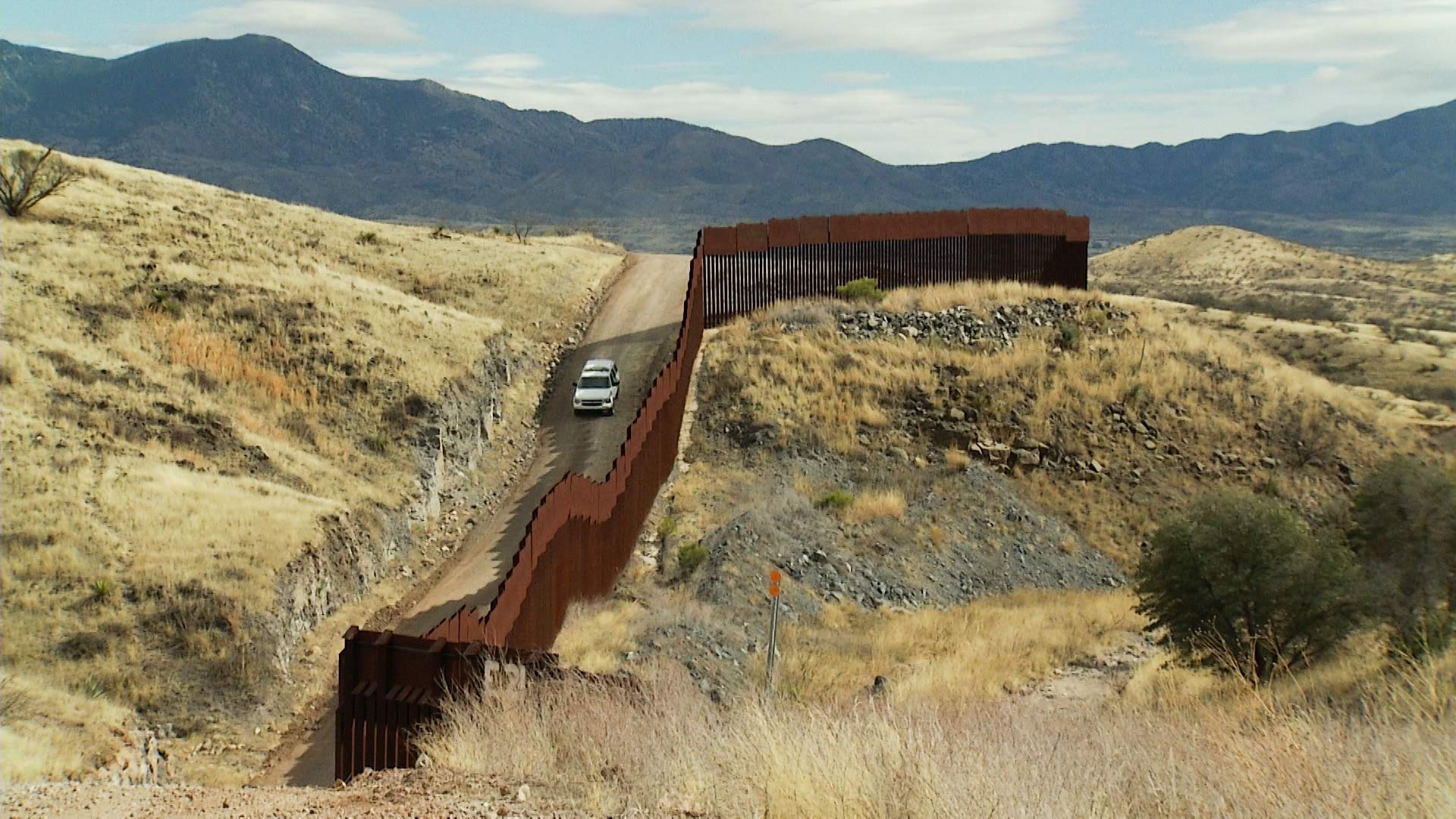 A Border Patrol vehicle travels along a stretch of fence along the U.S.-Mexico border.
AZPM Staff
A collective of scientists criticized not only new plans for a continuous border wall, but the past 15 years of border construction. That includes lighting, new roads and U.S. Border Patrol forward operating base camps.
Paul Ehrlich is president of the Center for Conservation Biology at Stanford University.
"Well the U.S.-Mexico border situation is a microcosm of what's going on all over the world. It's just a particularly stupid example," he said.
He and the other scientists who signed on to the academic letter called on the Trump administration to follow environmental policies for proposed border wall plans that the current administration and the previous two had waived to build new fences and vehicle barriers.
They also called on Congress to step up action against proposed new border wall builds.
"Any future appropriations for border barrier construction and operations should require adherence to all environmental laws and preclude their waiver," they wrote.
The letter, signed by 1,670 U.S.-based scientists and more than 610 from Mexico comes as the U.S. government continues with plans for new wall builds. Last week, the House Appropriations Committee voted to approve $5 billion for 200 miles of new barriers to be erected along the U.S.-Mexico border. The committee's approval does not specify whether that involves more of the same bollard-style walls that the Homeland Security Department continues to build along areas like Arizona's border with Mexico or the new concrete walls the Trump Administration ordered when the president first took office.
Early Monday, Trump Tweeted: "We must have Border Security, get rid of Chain, Lottery, Catch & Release Sanctuary Cities - go to Merit based Immigration. Protect ICE and Law Enforcement and, of course, keep building, but much faster, THE WALL!"
But officials at Homeland Security and Customs and Border Protection did not respond to a query as to whether the Appropriations Committee's approved spending would go toward a new wall design or the same style of border barrier that has been erected since 2004. A Customs and Border Protection spokesman said, "On background from a CBP spokesperson: It is our policy to not to comment on pending legislation."