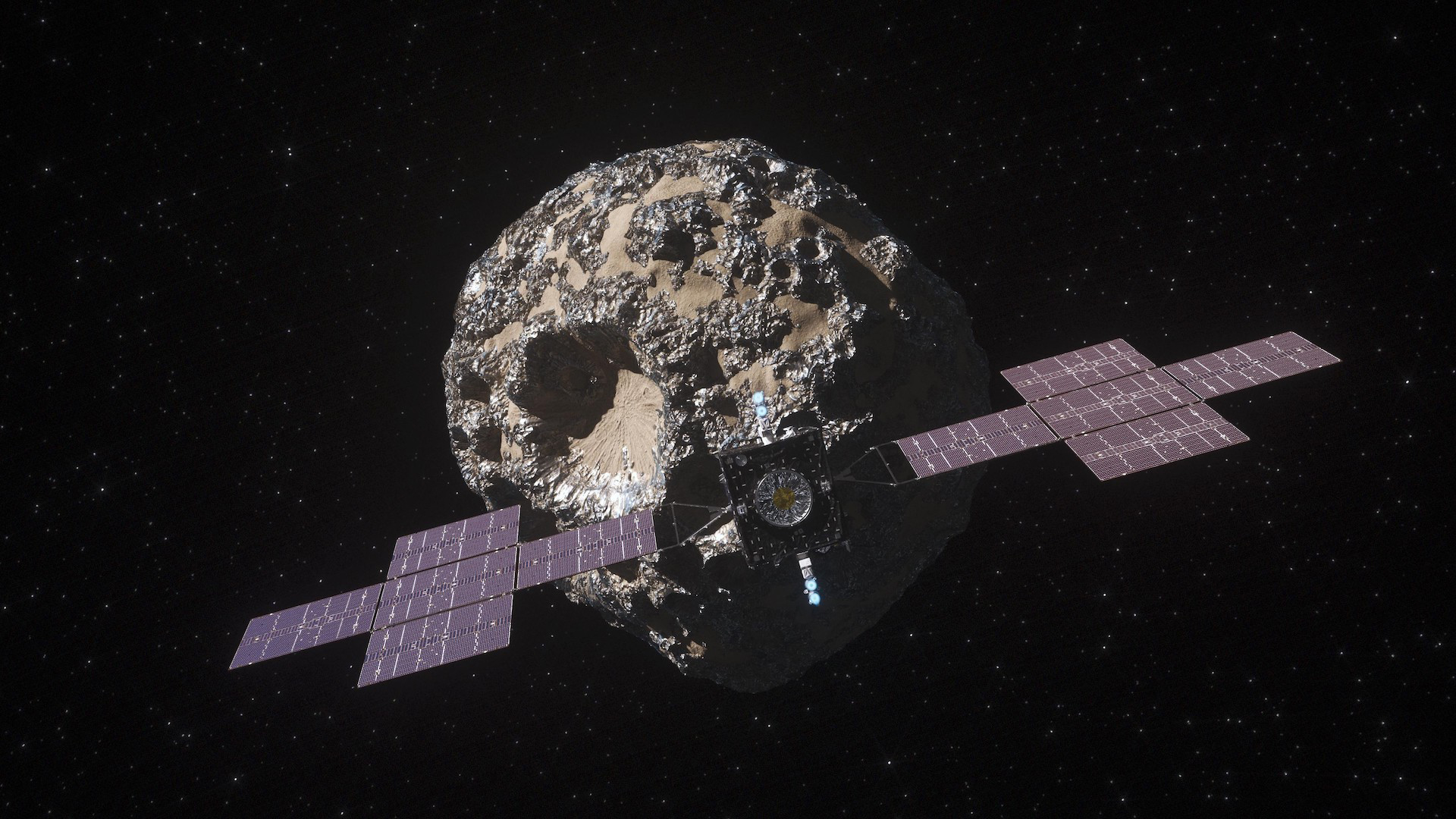 Illustration of NASA's Psyche spacecraft approaching the asteroid 16 Psyche in 2029.
NASA
NASA launches a robotic explorer to an asteroid made of metal next month. The Psyche spacecraft will begin a 6-year, 2-billion-mile journey on October 5th.
Arizona State University space exploration professor Lindy Elkins Tanton is principal investigator for the mission. She says If everything goes as planned, it will give us the first ever look at an asteroid with a metallic surface.
"We have visited bodies made of rock like Venus and Mercury, Mars and our Moon, bodies made of ice and gas like Jupiter and the outer planets," she said. "But what we have never seen before is a body with a largely metal surface and that is what we think Psyche is."
Earth's core has metal. Other rocky planets do too, but planetary cores are too deep to explore. Scientists think the metal on the asteroid 16 Psyche is at or near the surface. Mission planners expect the Psyche spacecraft to orbit the asteroid for 26 months starting in 2029.