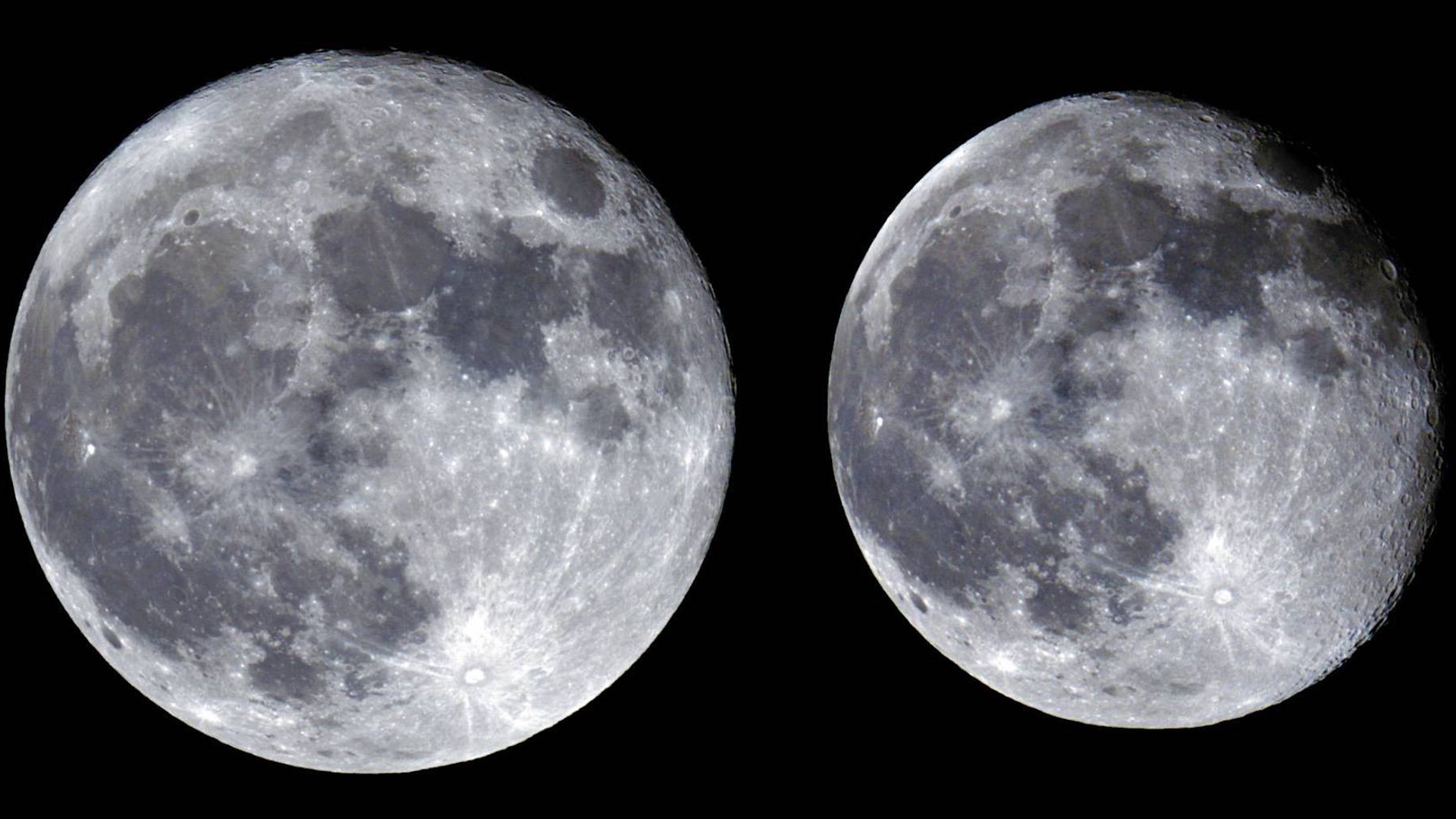 Images show the size difference between a supermoon (at left) and a mini-moon.
Travis Deyoe
A rare Super Blue Moon will shine in the skies above Tucson. It's called a blue moon because the next time two full moons will appear in the same month will be in August, nine years from now.
A supermoon happens when the moon spins closer to the Earth, making it appear about 7 percent larger and 20 percent brighter in the sky
University of Arizona astronomer Travis Deyoe is also an astro-photographer. He's got some advice for those who want to get a picture of the Super Blue Moon.
"The moon is a little bit challenging to image," said Deyoe. "That is because it is extremely bright and it looks very big in the sky but when you use your cell phone it's still quite small."
Amateur photographers are often disappointed at their pictures of the moon because most point-and-shoot cameras use wide angle lenses. That makes the image of the moon look much smaller than what we see with the naked eye.
"If you have a telescope that actually works quite well and you can put your phone up to that, or a very long focal length camera lens would work as well," said Deyoe.
Deyoe combined two images to demonstrate the difference in size between a supermoon and the moon as it appears when it is at its greatest distance from the Earth. Supermoons usually happen every three or four months.
.