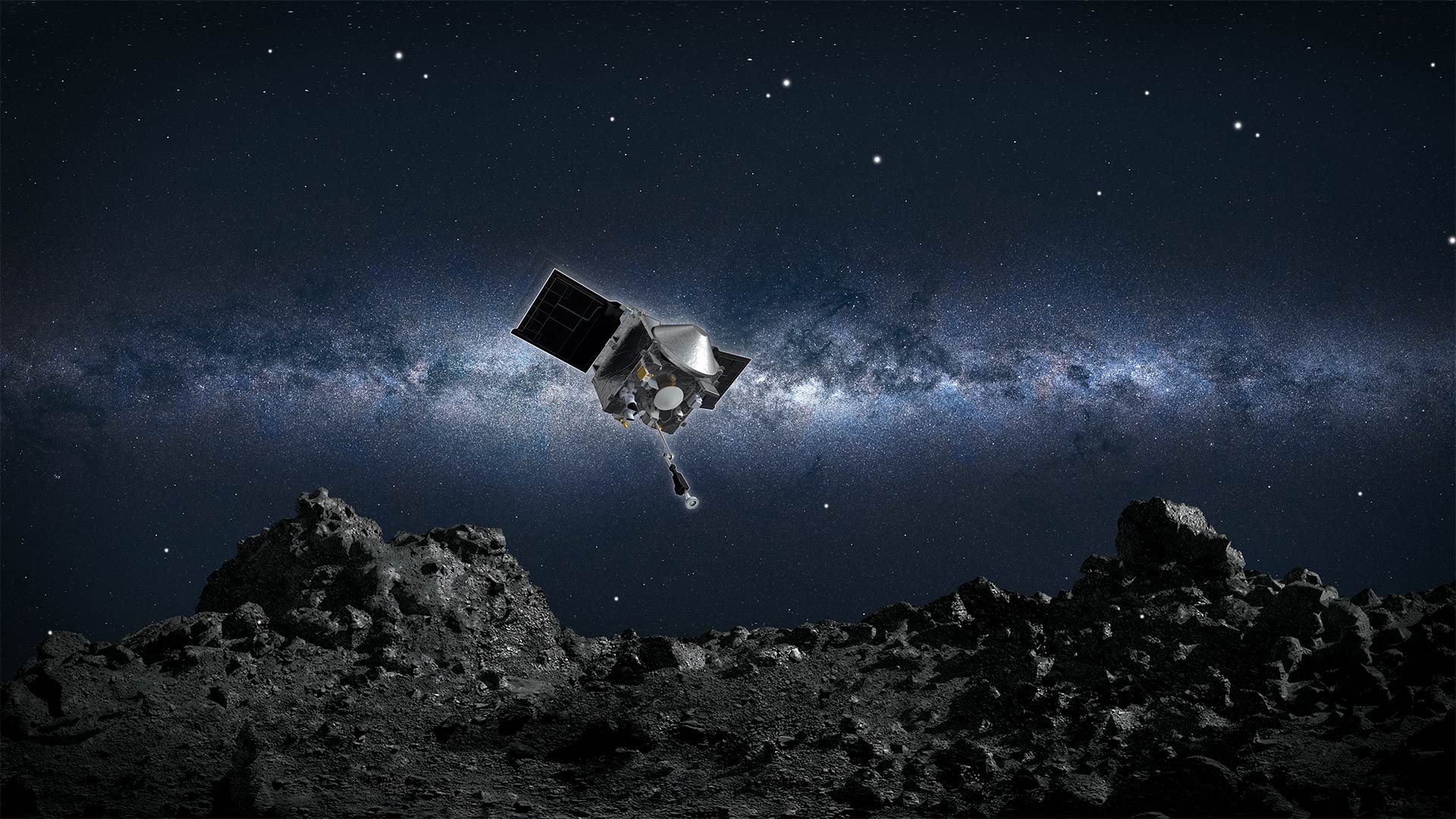 Artist's conception of NASA's OSIRIS-REx spacecraft collecting a sample from the asteroid Bennu.
NASA/Goddard/University of Arizona
NASA is delivering a nearly 3-million dollar grant to the University of Arizona. The funding will help support deeper research into the origins and makeup of the universe.
The money will be directed to the university's Kuiper Materials Imaging and Characterization Facility. The facility's cutting-edge technology allows scientists to analyze meteorites and debris from asteroids and other planetary bodies that fall to Earth – helping them to decode the information archived in rocks and dust left over from the earliest days of the solar system.
"The history of the solar system is encoded in asteroids – the planetary crumbs left over from its birth over 4.5 billion years ago," said facility director Thomas Zega, a UA planetary sciences professor. "The university and NASA are both investing a lot of money and resources in bringing back a sample from Bennu, a carbonaceous asteroid, and this is the first asteroid sample return mission in NASA's history, so it's important that we're properly equipped as a science team to analyze the sample when it comes back."
The facility is expected to take a leading role in examining the samples from Bennu when NASA's OSIRIS-REx mission returns to earth later this year.
The UA-led mission was designed to return 60 grams of surface material from Bennu. The mission team estimates that it collected quite a bit more than that, but they won't know exactly how much until OSIRES-Rex gets back.
In addition to UA scientists, the facility is open to users from other universities and the private sector. The new grant will allow researchers who already receive funding through NASA to use the facility at a reduced rate.