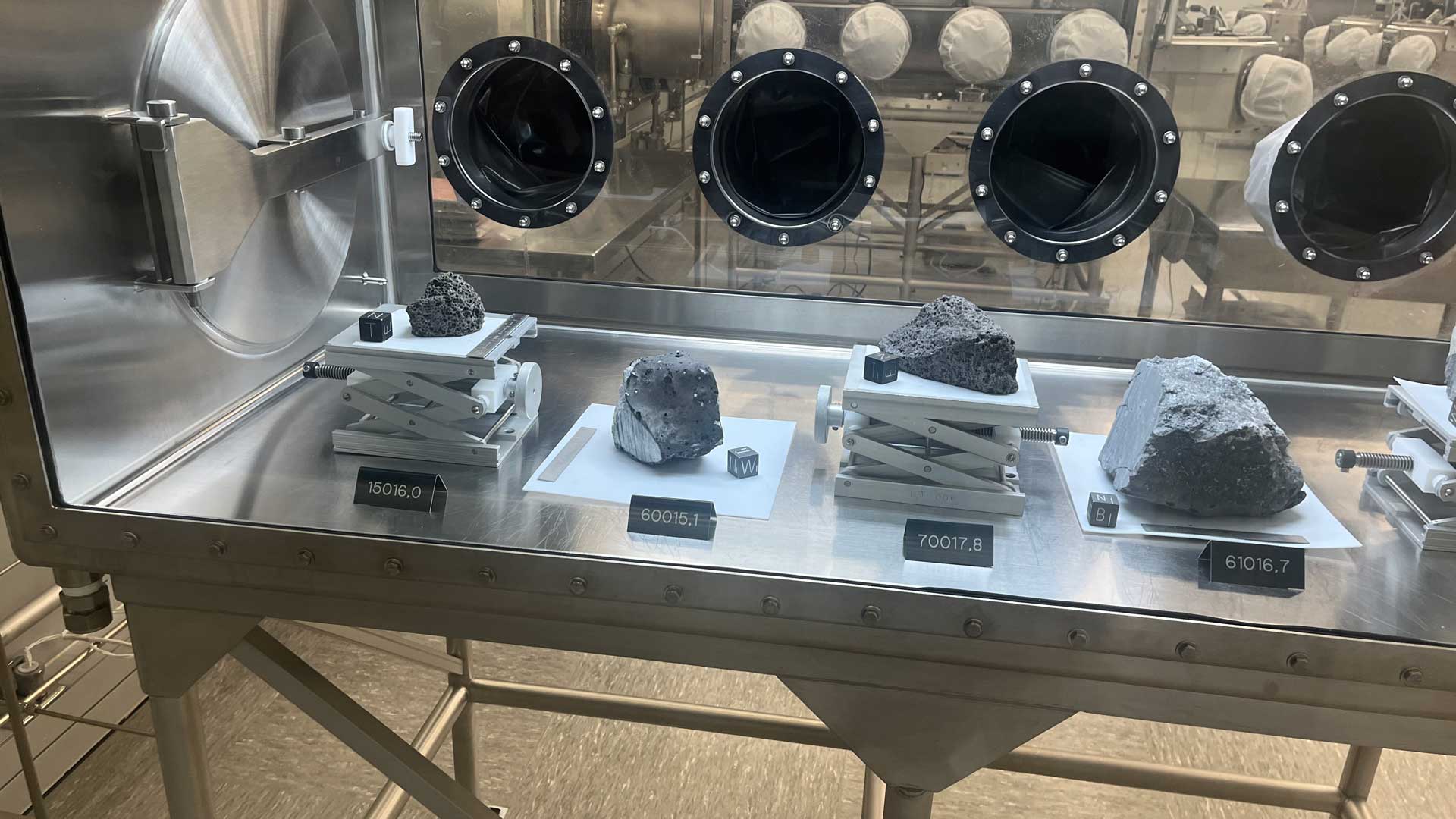 Rocks collected from the Moon by astronauts on the Apollo 15, 16, and 17 missions. The rocks are on display in the Lunar Lab at Johnson Space Center in Houston.
Christopher Conover, AZPM
India's space program accomplished its first soft landing of a robotic explorer on the surface of the moon Wednesday. The Chandrayaan-3 spacecraft touched down near the lunar south pole and deployed a roving vehicle for remote exploration. A rival Russian lander failed in its attempt when it crashed on the moon's surface last weekend.
University of Arizona lunar researcher Christopher Hamilton notes lunar landing goals are different from the ones achieved by the Apollo program 50 years ago.
"The first is line of sight communication with Earth, the second is availability of light, and the third is water," he said. "The places that have those three things are really the future landmarks that everybody is interested to get to now."
Hamilton explains the next big achievement will be astronaut geologists examining samples of lunar material on the moon's surface itself.
"The opportunity to study things in place is really important because it allows you to see what is there in an undisturbed environment."
Scientists think water in the form of ice could be discovered in permanently shadowed areas near the moon's south pole. NASA's Artemis program is slated to send astronauts to explore that region of the lunar surface as early as 2025.