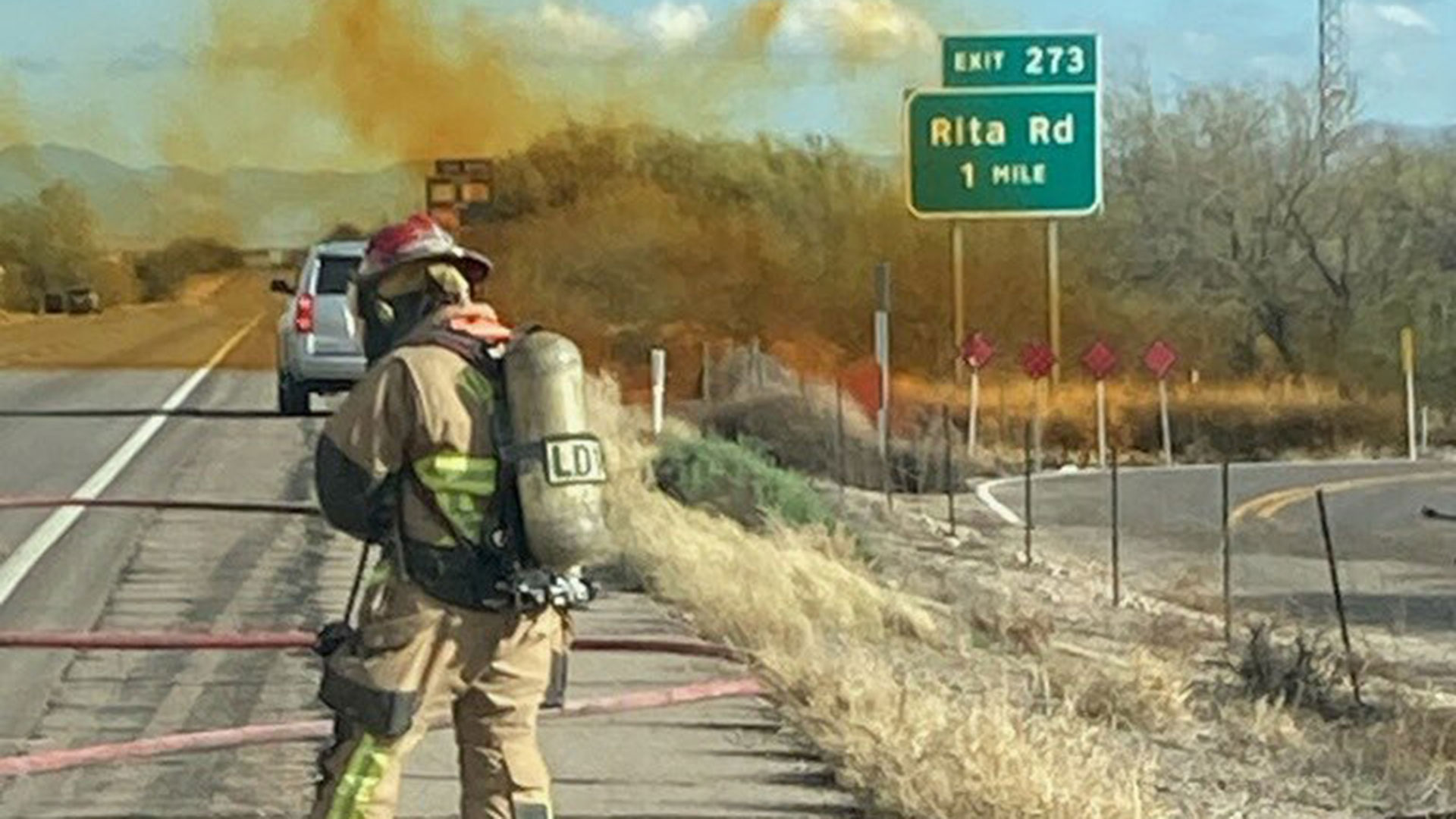 Tucson Fire Dept on Twitter
The deceased driver of a commercial truck that overturned in February, causing a nitric acid spill that closed Interstate 10 and left nearby neighborhoods sheltering in place had a blood alcohol level well above the legal limit.
An autopsy and toxicology report from the Pima County Medical Examiner says Rickey Immel's blood alcohol content was .312. The legal limit for a commercial driver in Arizona is .04. Truck drivers are also barred from driving a vehicle for four hours after consuming an alcoholic beverage.
Pima County Medical Examiner Doctor Gregory Hess said while Immel was intoxicated at the time of the crash, it is not possible to tell what caused his death.
He said Immel's injuries were not catastrophic, and the report concludes "blunt force injuries, probable positional asphyxia and exposure to nitrogen gasses with hypertension, obesity, acute and chronic ethanol abuse, and diabetes as contributing conditions."
Immel died February 14, when the commercial vehicle he was driving overturned in the median of Interstate 10 east of Tucson.
The crash caused led to a nitric oxide gas leak from the cargo, resulting in residents near the crash site being ordered to shelter in place for more than a day and the closure of Interstate 10 for a similar amount of time.
Immel was found in the cab of the truck still wearing his seatbelt hours after the accident. A service dog escaped the crash and was returned to Immel's family.
The toxicology report also notes the presence of chlordiazepoxide in Immel's blood, though in a concentration that Hess called "not contributory."
That drug is a benzodiazepine that is approved to treat mild-moderate to severe anxiety disorder, preoperative apprehension, and alcohol withdrawal symptoms.
The Arizona Department of Public Service has yet to release its report on the accident.
Read both documents below:
Rickey Immel autopsy report

View at Google Docs
|

Download File
Rickey Immel toxicology

View at Google Docs
|

Download File