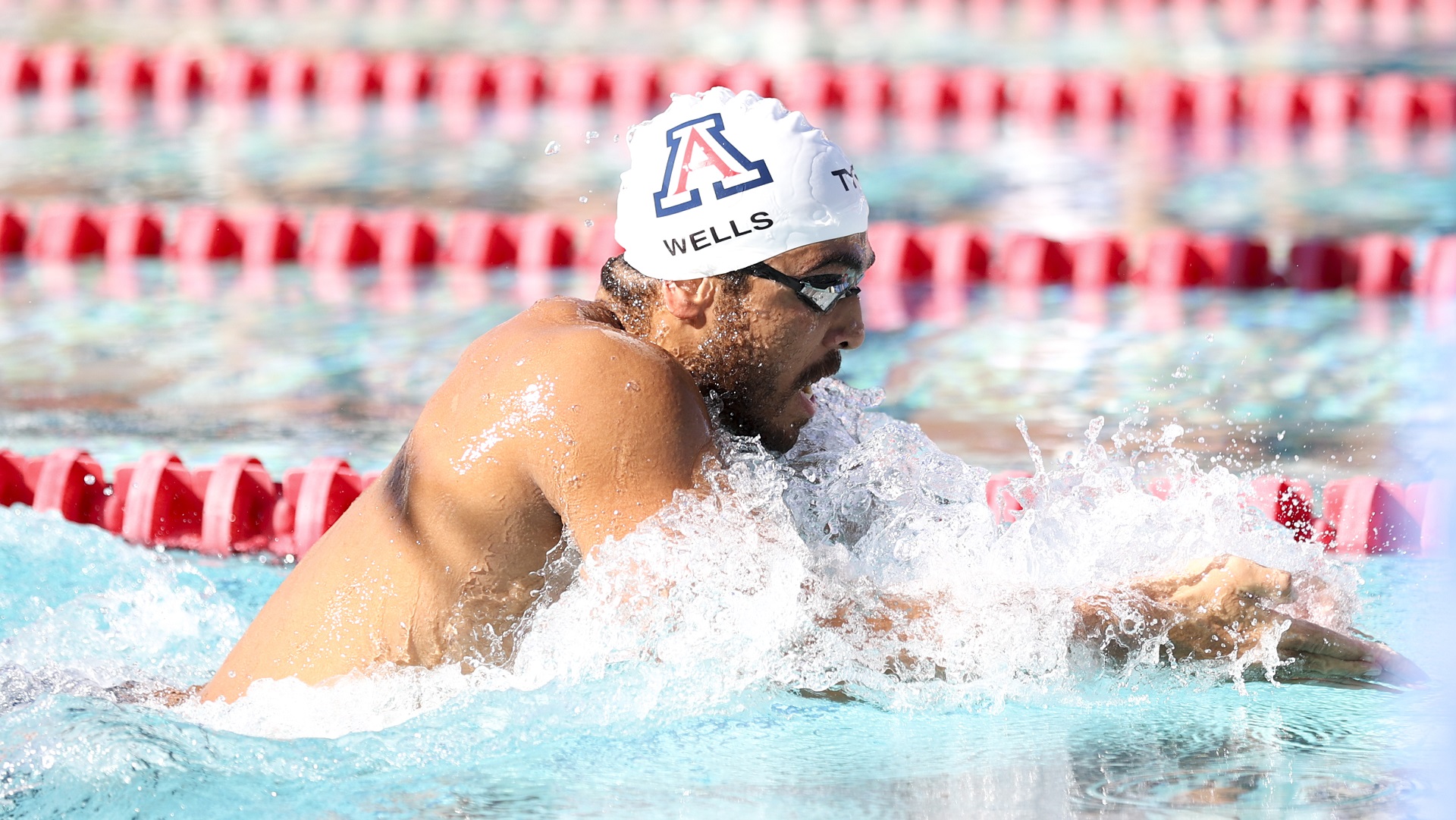 Swimmer Ty Wells shown in competition.
University of Arizona
The Pima County Medical Examiner reports a 23 year old University of Arizona swimmer died of a bacterial infection.
The death of Ty Wells was announced on Monday, but no cause was given. Wells was a member of the UA Swimming and Diving program for four years, and graduated with a bachelor's degree in Health Sciences & Physiology last May.

A statement from Arizona Athletics said, "Wells joined the Wildcats after graduating from Ripon High School near his home town of Manteca, California. He enjoyed success athletically, academically, and personally during his time as a Wildcat. He posted NCAA B cut times in all four years of competition and finished his career strong, earning three personal-best times in the pool at the 2021-22 Pac-12 Men's Championships.
"He was also a CSCAA Scholar All-American his senior year and a representative for his teammates on the department's Student-Athlete Advisory Committee. Wells was planning on pursuing a career in physical therapy or sports medicine in order to help others."
Wells' death was seized upon by anti-vaccine promoters as more proof of the sudden deaths of young athletes after getting the COVID-19 shot. However the ME's report said he died of a "disseminated streptococcal bacterial infection following a protracted upper respiratory tract infection." There's no evidence the COVID vaccine was involved, or even that Wells had been vaccinated.
Vaccine opponents claim, without evidence, that the COVID-19 vaccine causes sudden cardiac events in young athletes, often leading to death. Those claims have been widely debunked.