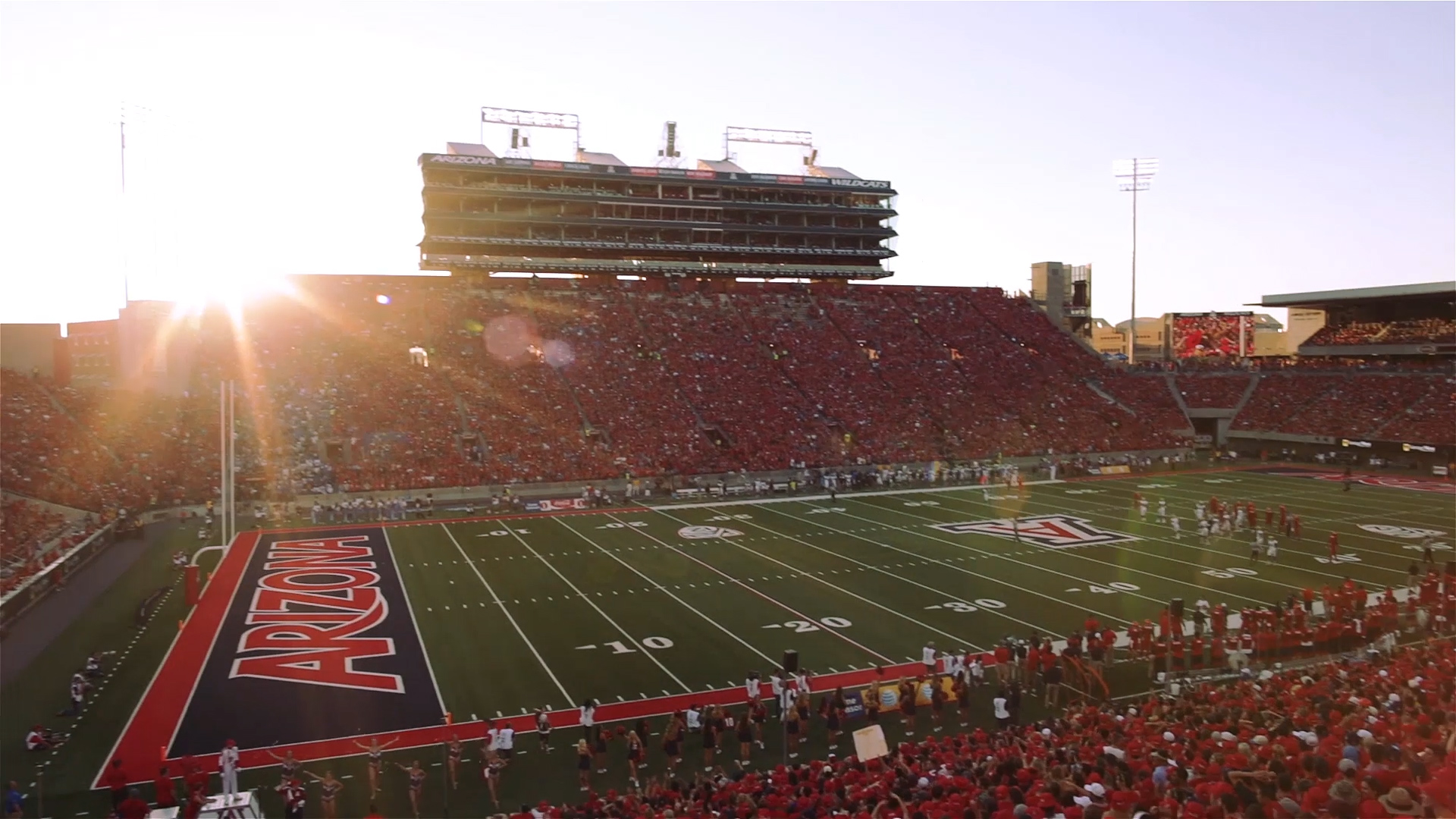 Aerial view of Arizona Football stadium
AZPM Staff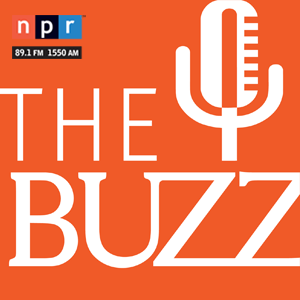 The NCAA announced this summer that college athletes can sign contracts to get paid for the use of their name, image or likeness.
They can get paid for autographs, promoting products, leading camps and for personal appearances.
The new policy comes after years of advocacy to ensure at least some college athletes share in the money that swirls around the world of university sports.
But the policy also puts young athletes into a business of big deals and high stakes.
"It has been a bit messy," said Dan Whateley, a reporter for Business Insider who covers the NCAA's new policies.
Whateley expects the business will become more professional over time.
But at the moment, universities have varying rules about what sort of deals student athletes can make with sponsors.
The University of Arizona, for example, does not allow athletes to use the school's logo without written permission. Students cannot be paid for athletic performance and cannot be involved with sports wagering, alcohol, drug use, pornography, adult entertainment or anything the university described as harming its reputation or interests without first getting written consent from the school.
Students also have to navigate the details of particular deals.
If a sponsor wants a student athlete to sign an exclusivity agreement, for example, it could preclude the student from better deals in future years, Whateley said.
So far, sports like football and basketball have seen the most interest, he said.
However, some students with large social media followings from less prominent sports can also get significant deals with brands, he added.
For the most part, though, students are not reaping large contracts.
"The vast majority of student athletes are not making six figures off their name, image and likeness," Whateley said.
Still, the opportunities to make money off off such contracts may become a bigger consideration when students are picking colleges.
"When you have a chance to go to a big time Power Five school, I think you're going to look into what kind of [name, image and likeness] package does the school offer," said Eric Rogers, the head football coach at Salpointe Catholic High School.
For most students, the issue may not be as much a concern.
Either way, they will need help to navigate the sports business, he added.
"Call it the wild, wild west right now," Rogers said.
The influence of the high dollar world of the sports business concerns some coaches, however.
"Where does the amateurism come in?" said Jim Monaco, athletic director at Pima Community College.
Hundreds of local athletes compete for the community college and some win national championships, albeit without the fanfare of larger schools.
Monaco worries that the commercialization of college sports could undercut a key goal of his program: setting up students for academic success.
"It's so minuscule to go to the pros," he said. "They've got to make sure they can read a textbook and do math problems."

The Buzz
airs Fridays at 8:30 a.m. and 6 p.m. and Saturdays at 3:30 p.m. on NPR 89.1. You can subscribe to our podcast on
iTunes
and NPR One. See more from
The Buzz
.