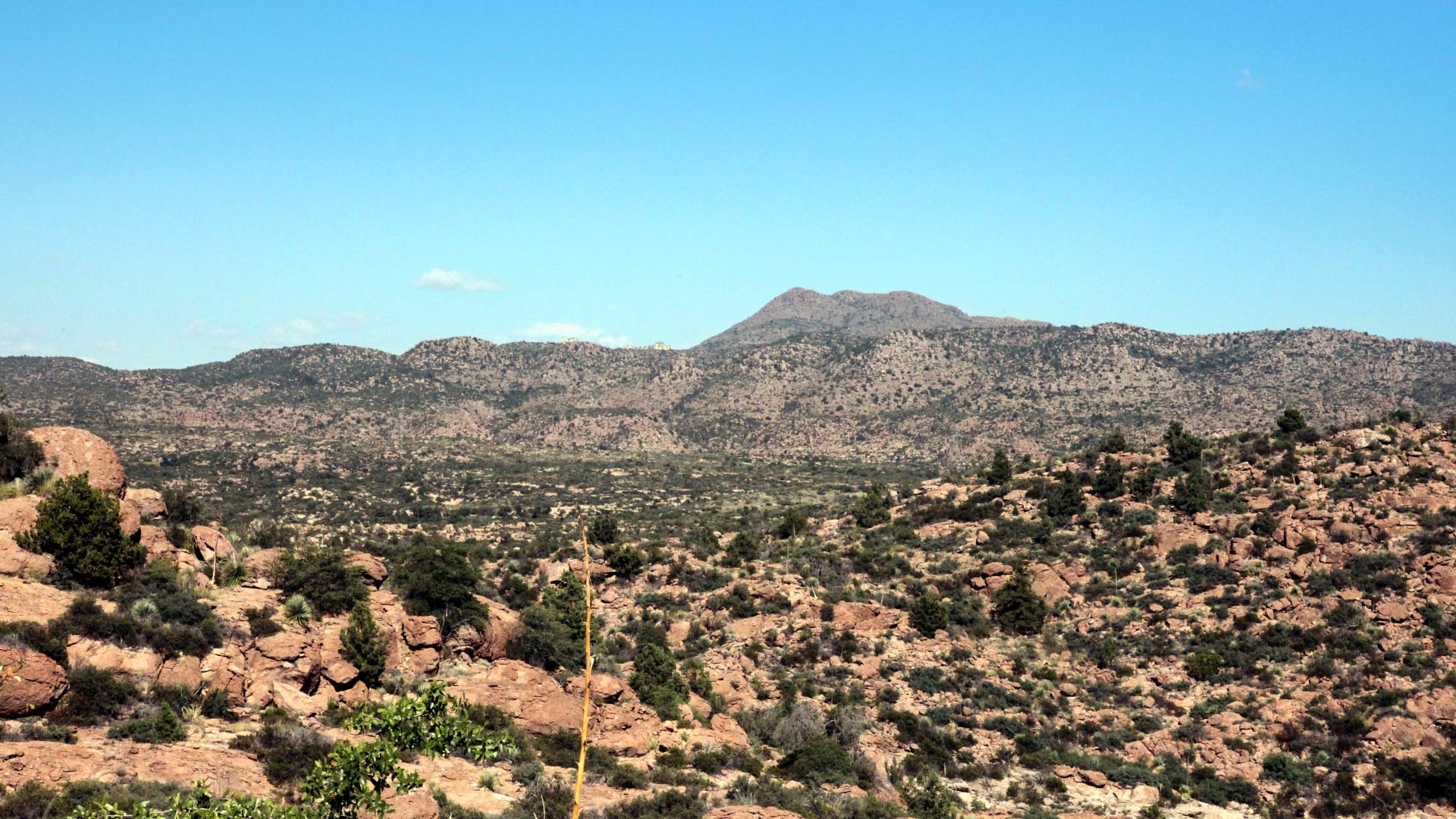 Oak Flat, east of Superior, Arizona. A company proposes to build one of the world's largest underground copper mines at this location.
AZPM
With the 2022 elections just around the corner, pollsters asked potential Arizonan voters how they felt about the proposed copper mine by Resolution Copper near Superior. The results show 74% oppose it.
The proposed project is at Oak Flat, a religious site for Apache tribes like the San Carlos Apache in the Tonto National Forest. According to reports from the U.S. Forest Service, the area may contain "one of the largest undeveloped copper deposits in the world", and if mined, it would become about a 2-mile wide crater.
The poll by FM3 Research conducted 605 interviews in August. Of the respondents 61% had "never heard of" Resolution Copper. After a short description of the proposed project, 74% voted in opposition of the plan and 13% didn't support or oppose the project. It found opposition to the project strongest among Democrats at 87% and Independents at 81%, and those living in the urban communities. But more than half of both rural and Republican respondents opposed the project, too.
After collecting the initial opinion, FM3 Research reports respondents heard arguments for and against the project and 73% still opposed the mine.
The land, including Oak Flat, is part of a Congressionally-mandated land swap between the U.S. Forest Service and Resolution Copper, and is currently immersed in litigation.
The Center of Biological Diversity said in a press release the mine would negatively impact public lands, groundwater supplies and Indigenous sites, while supporters trumpet the need for copper in different technologies and the new jobs the project would create over the estimated 40-year operational life of the mine.
This article has been update to include more details about the poll.