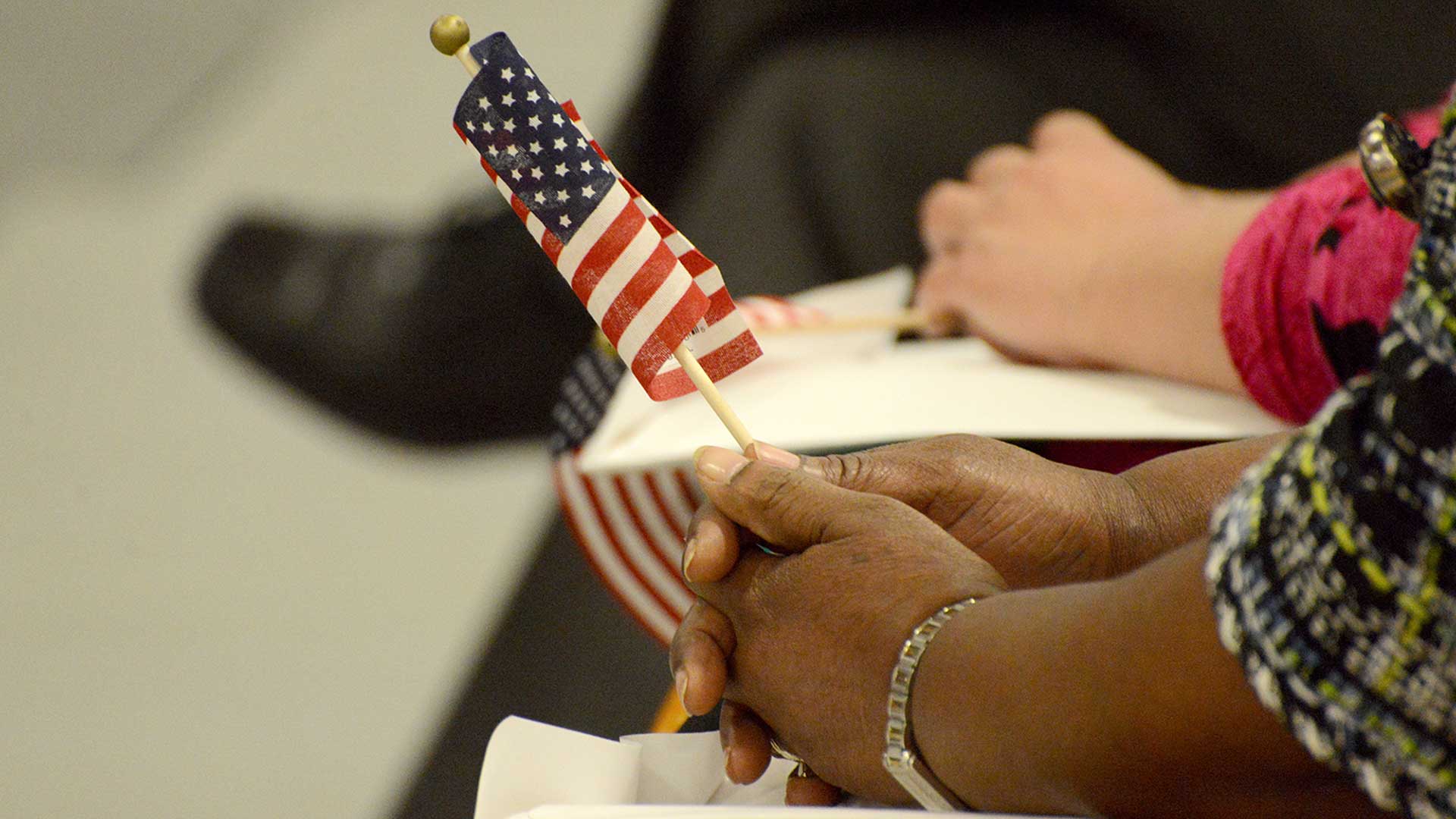 A backlog at USCIS means has meant many immigrants who planned to be first-time voters in this year's election won't get that chance.
University of Findlay/Creative Commons
U.S. Citizenship and Immigration Services (USCIS) shows roughly 760 first-time applicants were accepted to the Deferred Action for Childhood Arrivals program, or DACA, so far this year. But that's a tiny fraction of 55,000 applications the agency has received.
DACA has given some 700,000 immigrants brought to the U.S. as children temporary protection from deportation and a work permit, including some 23,000 in Arizona.
In 2017, Arizona Dreamer Daniela Chavira was about to become one of them until, just a few months after her paperwork was in order, then-President Donald Trump announced the program was being rescinded and new applications like hers would not be accepted.
"I was silently crying to myself because I finally understood what it meant to be undocumented," she said.
First-time applicants continued to be blocked until President Joe Biden entered office this year. USCIS announced new applications would start being accepted last December and Chavira sent her application right away. But shortly after to tell her there was a problem with her data. She said she's been calling for months to get it resolved, but hasn't been able to get through to anyone.
"I'm just thinking, like, when is it my turn to be granted DACA? And then once I get it, after two years I have to go through this process all over again," she said.
USCIS told media that pandemic backlogs and capacity issues were causing delays in DACA processing.