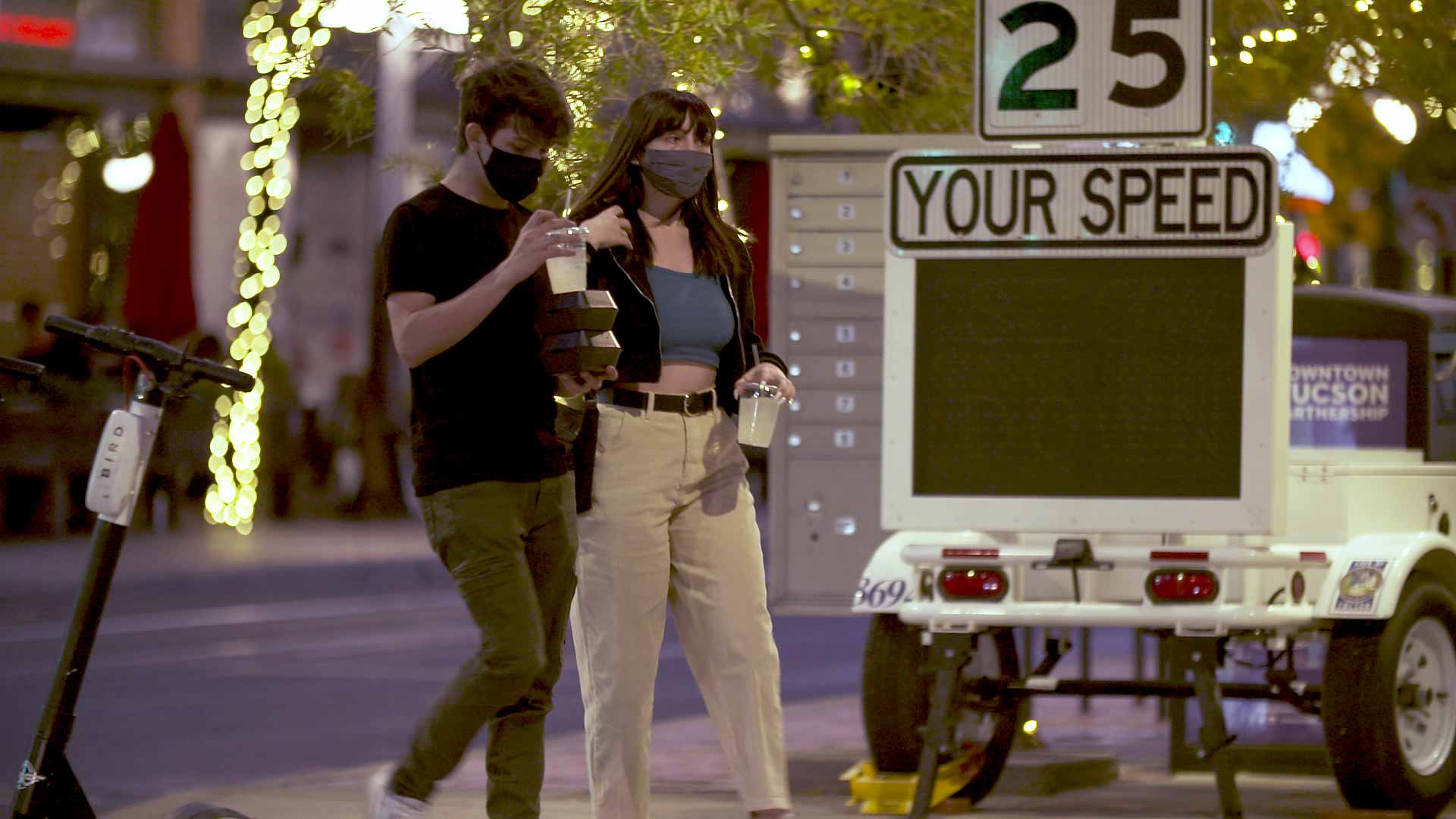 A man and woman wear masks as they walk in downtown Tucson. November 2020.
Andrea Corona/AZPM Staff
Pima County's Board of Supervisors rescinded the county's mask requirement Friday. The board voted 4-1, with Supervisor Steve Christy dissenting, to repeal the mask mandate and replace it with a mask recommendation for those who are not fully vaccinated against COVID-19.
The move follows Thursday's recommendation by the Centers for Disease Control and Prevention that fully vaccinated people no longer need to wear masks in most situations.
Christy, the board's lone Republican, tried to convince the other members to do away with all COVID-19 related regulations. "Just get rid of all of the proclamations and mandates, and let's proceed without having all of this confusion and all of this havoc and consternation continue," Christy said.

Board chair Sharon Bronson said the supervisors have a responsibility to be community leaders. "Showing our support for people wearing masks and for taking precautions makes a difference. To do nothing is to bring us back to where we were a year ago, and I don't think any of us want to go there." she said.
Republican Governor Doug Ducey ordered local governments to drop their mask mandates in late March, but officials in Pima County and several other jurisdictions ignored the order, saying it should be a local decision.