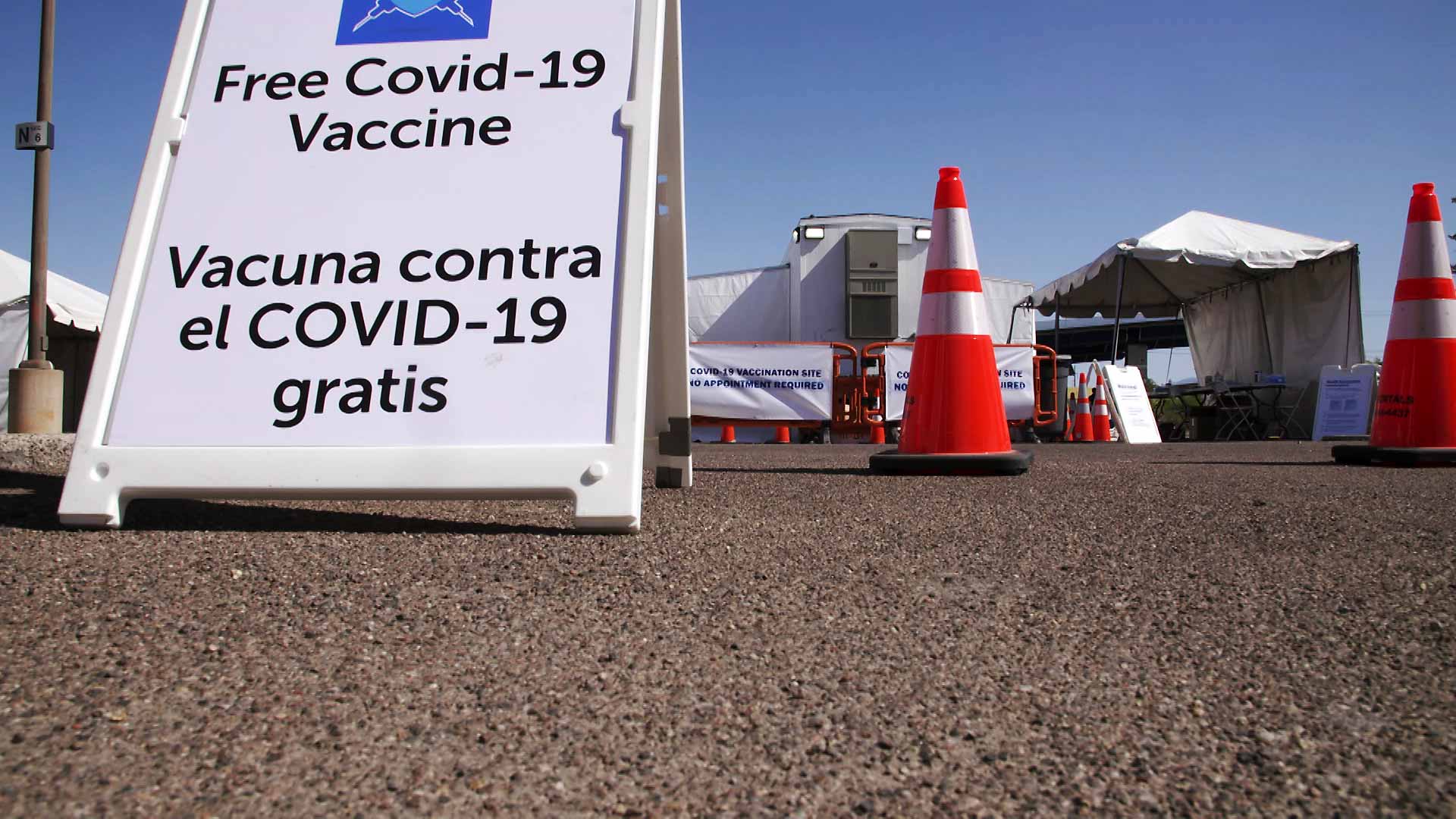 A sign advertising free COVID-19 vaccines at a mobile vaccination unit operated by FEMA at Pima Community College's Desert Vista Campus on May 3, 2021.
John DeSoto/AZPM Staff
The U.S. Centers for Disease Control and Prevention said Arizona is the top state in the nation when it comes to vaccinating adults who live in rural counties against COVID-19.
Santa Cruz County, which the CDC considers rural, lead the state with 52% of all residents fully vaccinated against COVID-19.
According to the CDC, 44% of Arizona adults who live in urban counties are vaccinated, that number is lower than the national average for urban counties which is 46%.
The CDC numbers only look at adults who are vaccinated and do not take into account that people ages 12 and up are now eligible to receive the Pfizer vaccine against COVID-19.
In Pima County, 35% of all residents, regardless of age, are fully vaccinated.
Statewide more than 2.6 million people are fully vaccinated against COVID-19, according to the Arizona Department of Health Services.