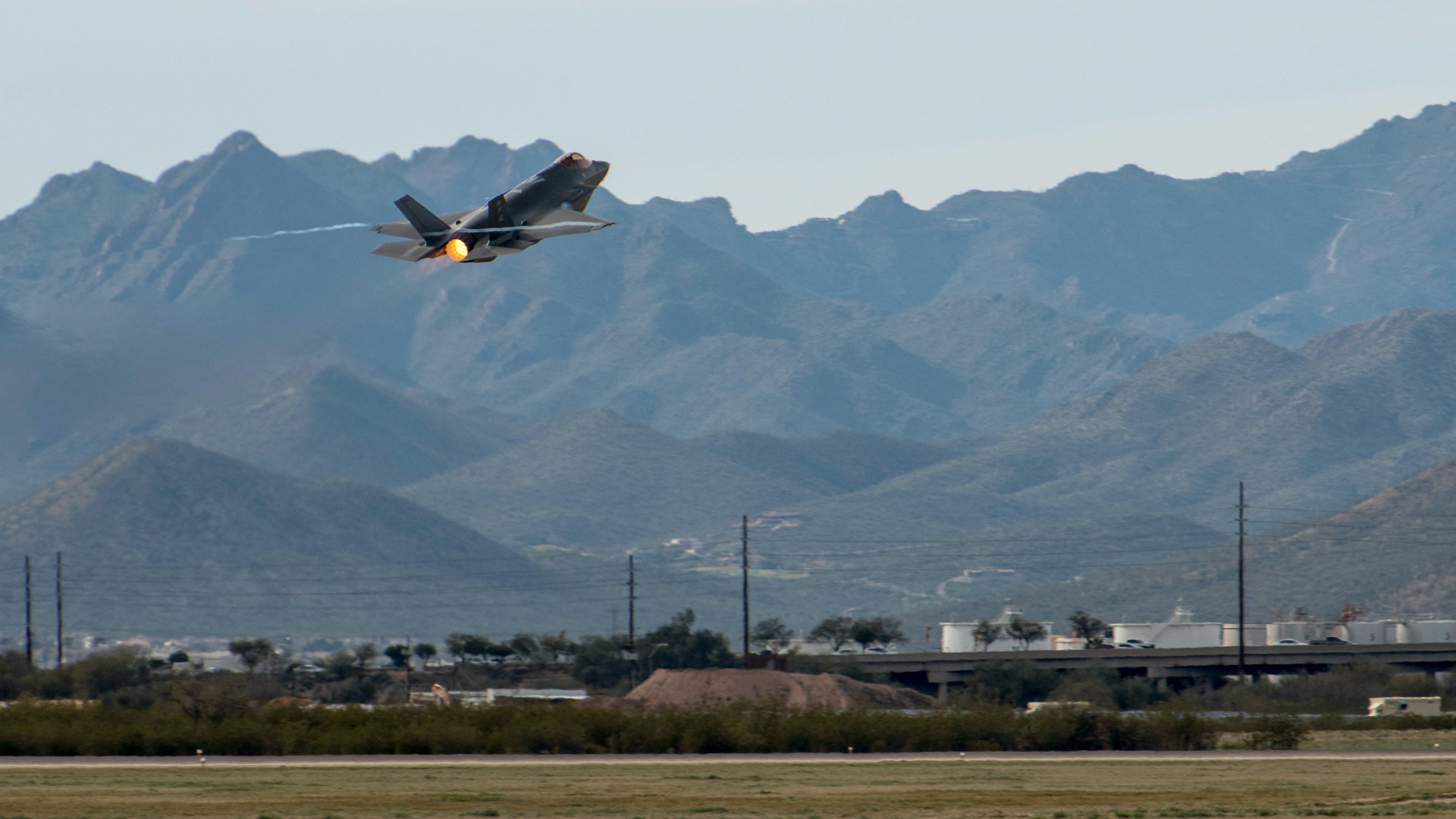 An F-35A takes off from Davis-Monthan Air Force base in Tucson during the annual Heritage Flight Training course, Feb. 27, 2020.
Codie Trimble/U.S. Air Force
The Air Force has opened a final public comment period on the proposal to base F-35 fighter jets in Tucson.
The Environmental Impact Statement (EIS) issued by the Air Force says if the F-35 is based at Davis-Monthan Air Force Base the number of flights in and out of the base will increase by about 5% annually.
The report also said that Davis-Monthan is not the preferred new home for the fighter jet, but it is a "reasonable alternative."
Earlier this year, the Air Force held a public meeting in Tucson about the possibility of basing the planes here. Most who attended the meeting expressed concern about the noise from the new planes when compared to the current plane, the A-10, flown at the base.
The EIS says the biggest noise impact would be on Griffin Foundation Charter School on Alvernon Way. The report says the school would experience noise levels of about 65 db. Noise levels of 80 db or above can cause harm, according to the University of Michigan Medical School.
Naval Air Station Fort Worth Joint Reserve Base is the favored location by the Air Force.
The public can comment on the EIS, linked above, until Sept. 21. After the comment period closes the Air Force will issue its final decision on where the new F-35s will be based.