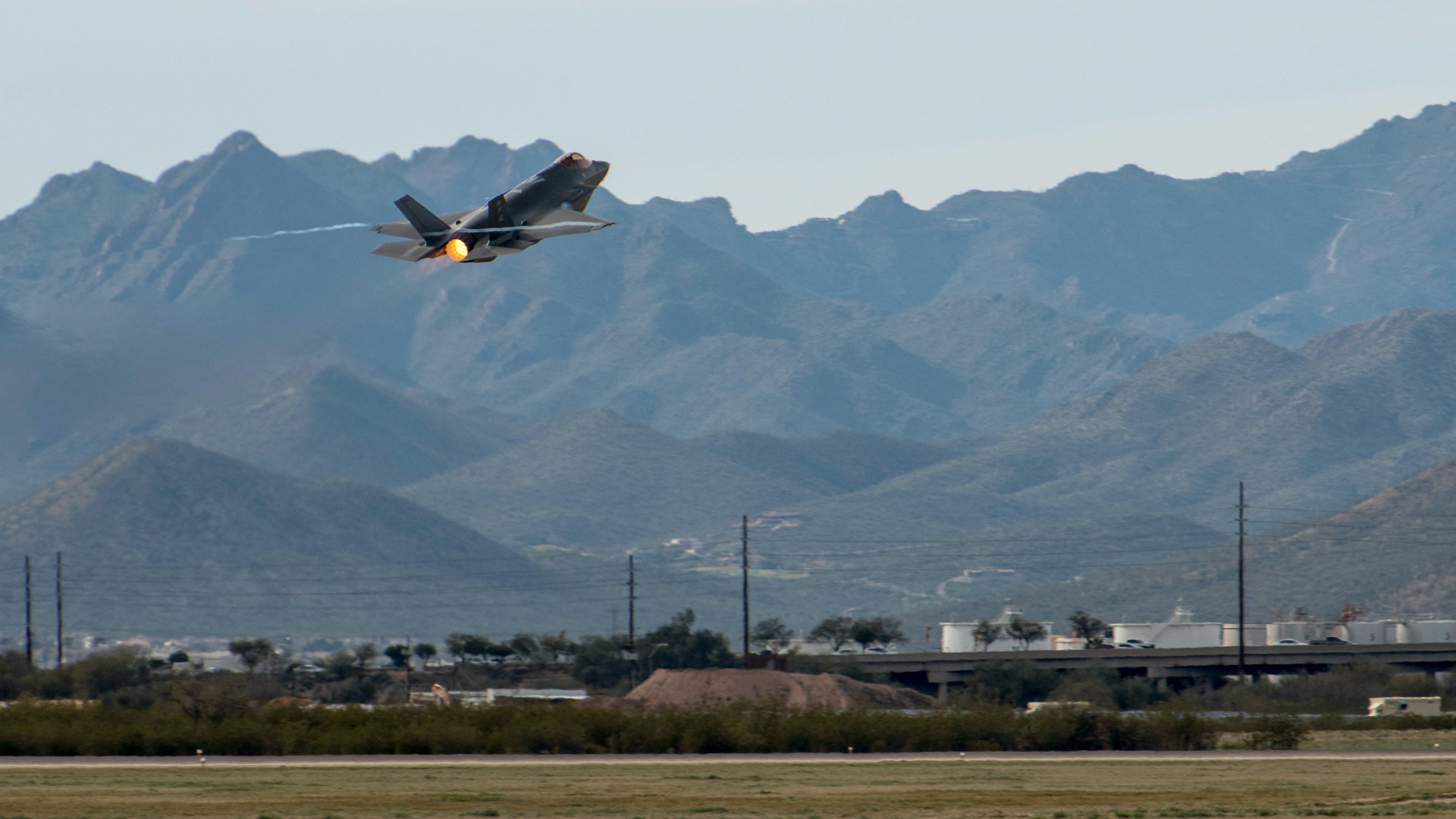 An F-35A takes off from Davis-Monthan Air Force base in Tucson during the annual Heritage Flight Training course, Feb. 27, 2020.
Codie Trimble/U.S. Air Force
Songs and strong words were used against the proposal that could bring the F-35 fighter jet to Tucson during a public hearing Tuesday night.
The Air Force announced Davis-Monthan Air Force Base in Tucson is one of four facilities in the running to house a new F-35 squadron.
Most of the public complaints about housing the plane in Tucson center around noise. The F-35, by the Air Force's own admission, is much louder than the A-10, which is currently based at Davis-Monthan.
Some Tucson residents say the A-10 is already too loud.
"I'm worried about my house becoming incompatible with residential living and me have to disclose that. I also haven't heard a thing about being given any compensation for windows which are rattling," said Manon Getsi, who lives near Reid Park.
Air Force officials say wherever the F-35 is based, noise mitigation will be an issue because it will replace with A-10s or F-16s.
"I just say it's the sound of freedom," said Pima County Supervisor Steve Christy when asked about noise complaints from area residents.
Christy also said Davis-Monthan is too big an economic driver in the community to risk not having the Air Force want to keep it open.
"We should be open-armed and very receptive to the fact that they are willing to consider us, and we should do everything we can to encourage them," he said.
The secretary of the Air Force will make the final decision for the placement of the new F-35 squadron. Currently, Naval Air Station San Antonio is the front runner.
Public comment on the environmental impact report is open until March 31.