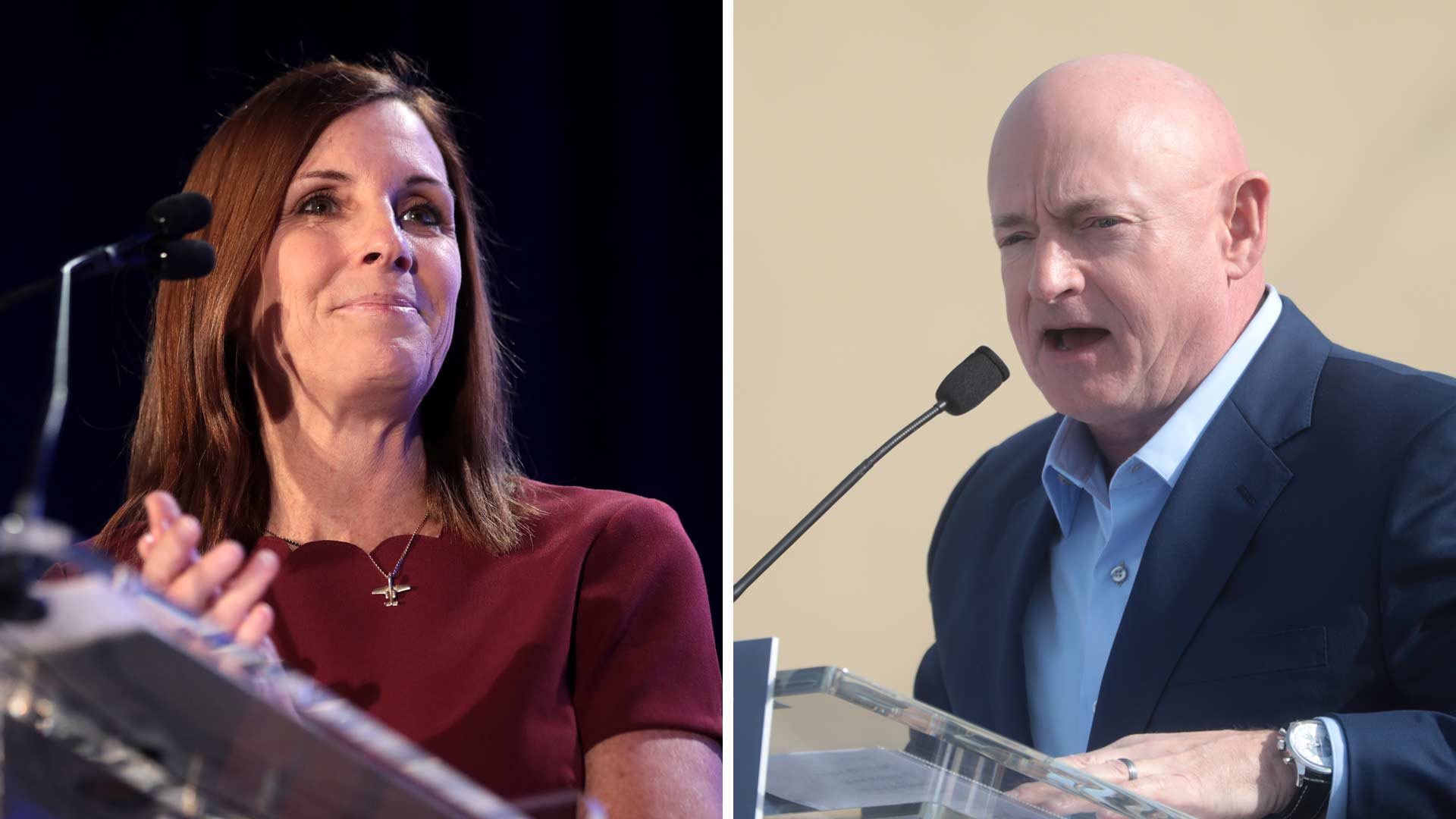 Republican Martha McSally, left, and Democrat Mark Kelly.
Gage Skidmore/Flickr (CC BY-SA 2.0)
In May, Democrat Mark Kelly lead Republican Martha McSally in the U.S. Senate race by 13 points, but a new poll from OH Predictive Insights says that gap has now narrowed to five points.
Even though the distance between the candidates is closing, McSally has not picked up support. The poll puts her support at 43%, the same as last month. Kelly supporters, though, are moving into the undecided category. Much of that voter shift comes from independent voters according to the poll.
In the presidential race, OH Predictive released a poll earlier in the week that showed President Donald Trump trailing the presumptive Democratic nominee Joe Biden in Arizona by five points - a one-point improvement for Trump in the last month.
The polls have a four-point margin of error.