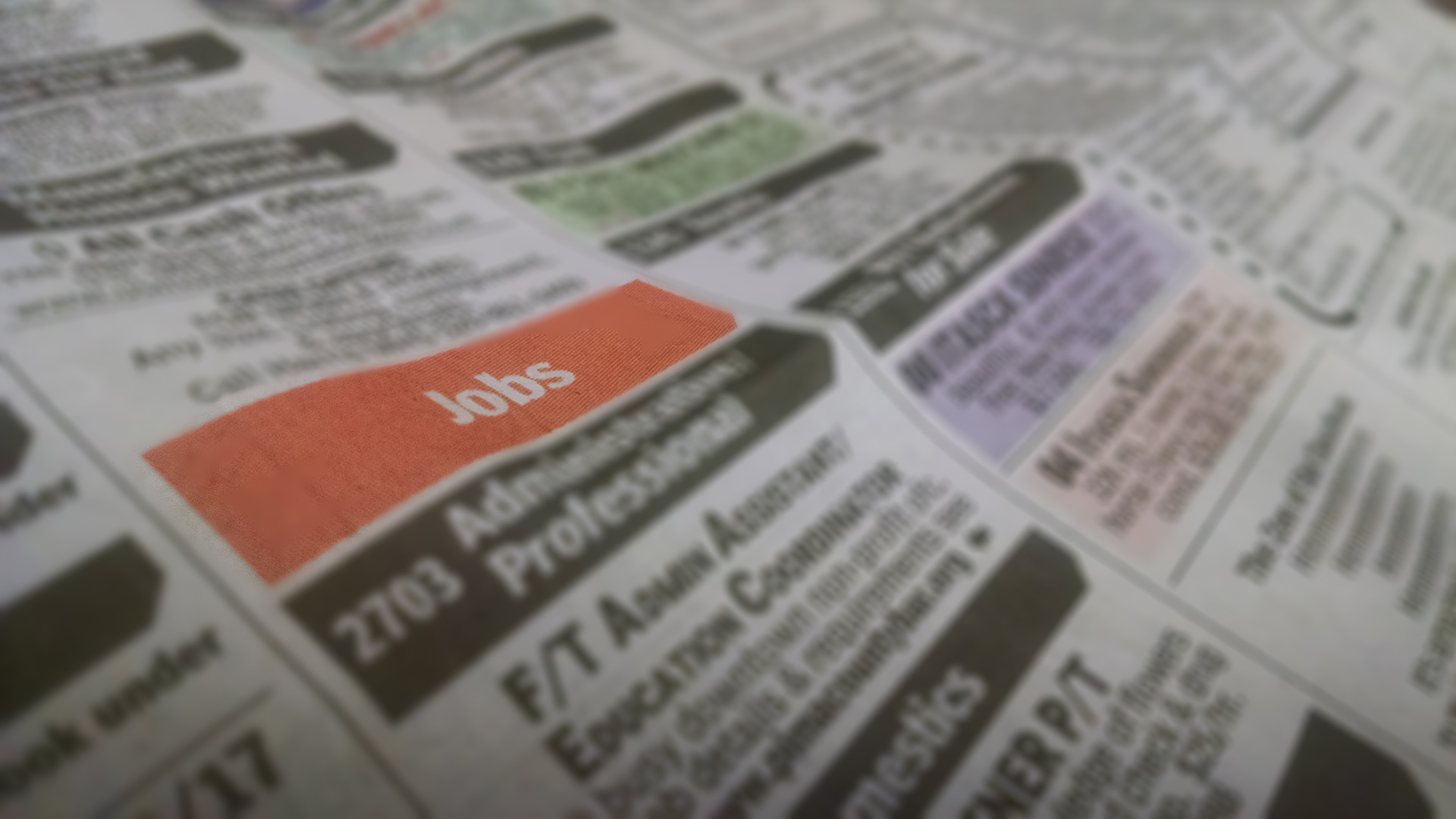 Newspaper classified listings.
AZPM Staff
Last week, 273,000 Arizona residents filed first-time unemployment claims in Arizona, setting another record. The claims eclipsed the previous week's number by nearly 16,000.
The number of regular unemployment claims, according to the Arizona Department of Economic Security, is slowly falling, but the number of first-time claims from the self-employed continues to rise. Last week, 249,000 new claims from the self-employed were filed.
Continuing claims in the state passed the 3 million mark for the first time.
Gov. Doug Ducey's order closing bars and gyms is due to expire at the end of the month, but it could be extended.
Economists say that early in the pandemic the layoffs associated with the business slowdown were temporary. They now say those layoffs are becoming permanent.
Arizona's unemployment rate is 10%, that is lower than the 11.1% national rate.