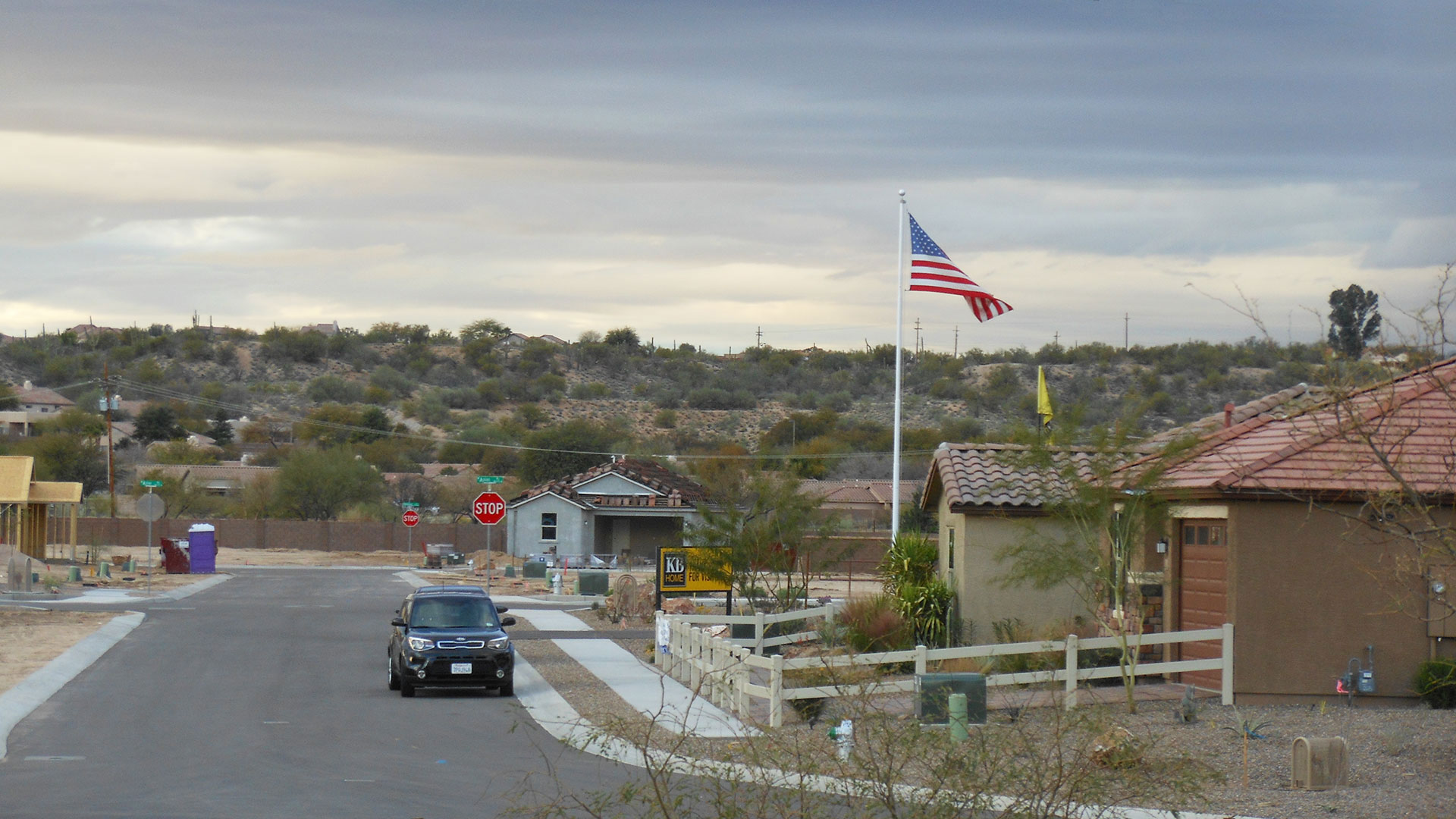 New homes under construction in Tucson.
C Greer
The demand for housing in Tucson remains high, but there are fewer houses to go around.
That's from the latest breakdown of housing statistics for Tucson. Tucson Association of Realtors president Barbara Wilson says the decrease in housing inventory reflects a national trend.
"Just more demand. We have lower interest rates, we have a strong economy, so people are out there buying," said Wilson. "With the increase in rental prices, less inventory there that's bringing more buyers into the market because they're going to pay less on a mortgage than they would on rent."
A real estate market report from Zillow says modest gains in inventory between September of last year and February 2019 were wiped out during this year's home shopping season. It notes housing inventory nationwide has fallen to its lowest level since at least 2013.