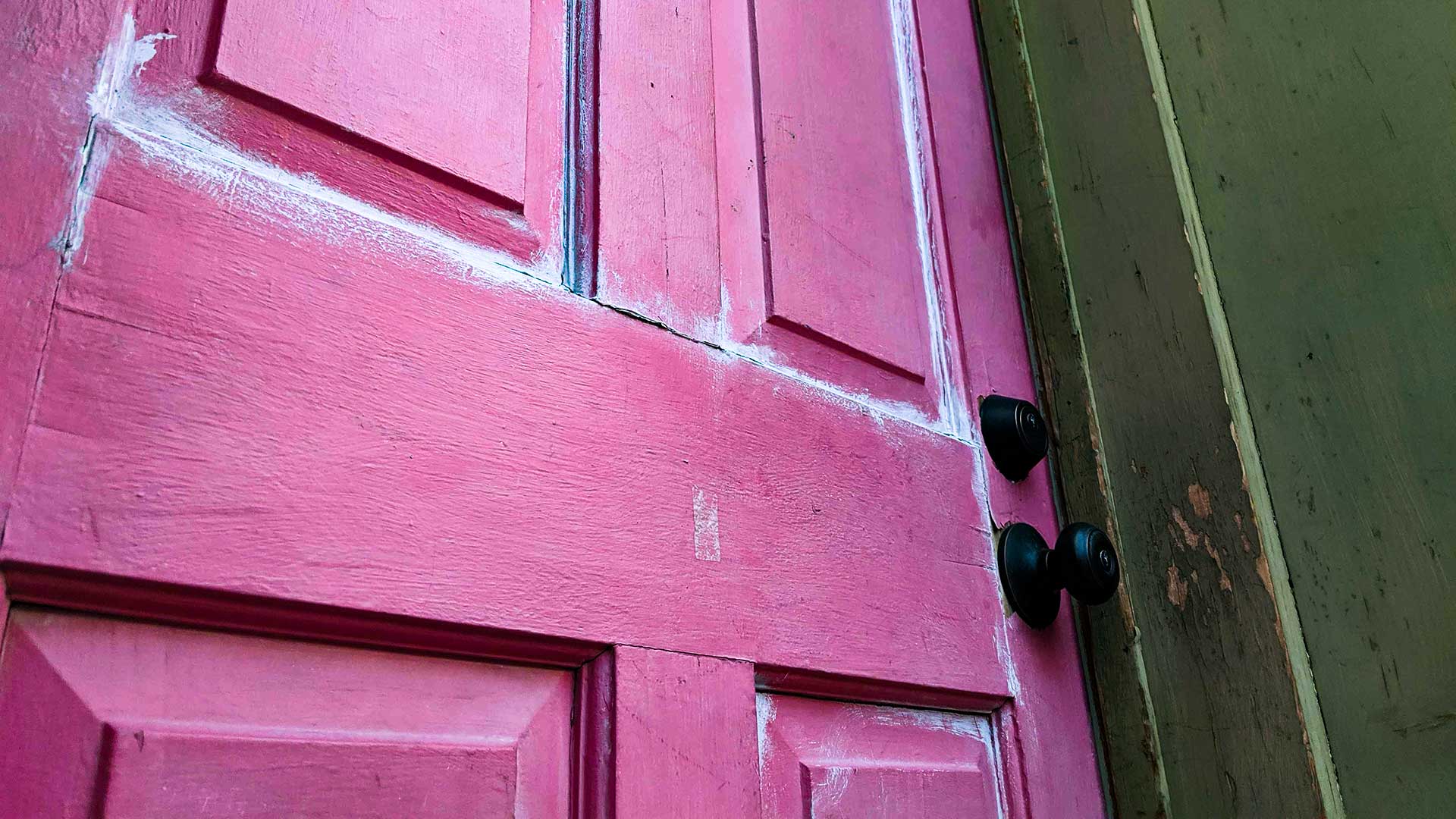 More than one-third of households in Tucson are considered housing cost burdened.
AZPM
A University of Arizona group's analysis suggests simple measures of affordability or home prices, on their own, don't tell the whole story about whether a city can be called affordable, especially when looking at housing costs relative to income.
In Tucson, often characterized as "cheap" or affordable, breaking down how much those in different income groups are spending on keeping a roof over their head gives a better idea of the city's housing landscape. The Making Action Possible (MAP) Arizona Dashboard, run through the University of Arizona's Eller College of Management, found that Tucsonans in the metropolitan statistical area who earn the least were having a harder time finding affordable housing compared with Arizona and the nation in 2017.
Economist and MAP program coordinator Jennifer Pullen says the standard measure for housing cost burden is when a household spends more than 30% of its income on housing, including things like utilities, taxes and insurance.
"Homes that are housing cost burdened tend to struggle to pay for other necessities, like child care, health care, food, transportation," Pullen said.
In Tucson, that's 34.1% of all households, or about 132,000. That ranked Tucson ninth, just ahead of Portland, out of a set of 12 peer metropolitan statistical areas in the West tracked in the MAP Dashboard.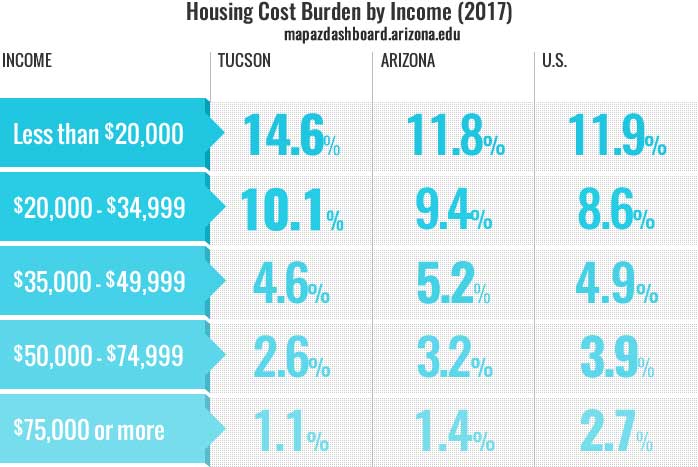 VIEW LARGER Percentage of housing cost-burdened households by income in 2017.

MAP Arizona Dashboard
The group goes further by breaking down housing cost burden based on income. Households in the Tucson metro area earning less than $20,000 a year make up 14.6% of those burdened by housing costs. That's higher than in Arizona (11.8%) and the U.S. (11.9%).
"This tells us that those in our lower-income bracket struggle to find affordable housing, relative to the nation," Pullen said.
On the flip side, the proportion of the city's highest earners among Tucson households burdened by housing costs is lower in Tucson compared with the state and country.
Tucson follows the nationwide trend in having about double the share of housing cost-burdened renters to homeowners, at 52.8% and 23.4%, respectively, according to Pullen. She said that renters' share of housing cost burden has increased substantially over the previous 17 years.
Pullen said housing affordability is decreasing in Tucson, as home prices rise and wages don't keep pace, but that Tucson still fares decently well when looking at housing affordability measures and home prices compared to its peer metropolitan areas, especially when looking at families earning the median income of around $60,000.
It's Tucsonans earning the least who face a bigger obstacle to keeping the costs of housing reasonable.