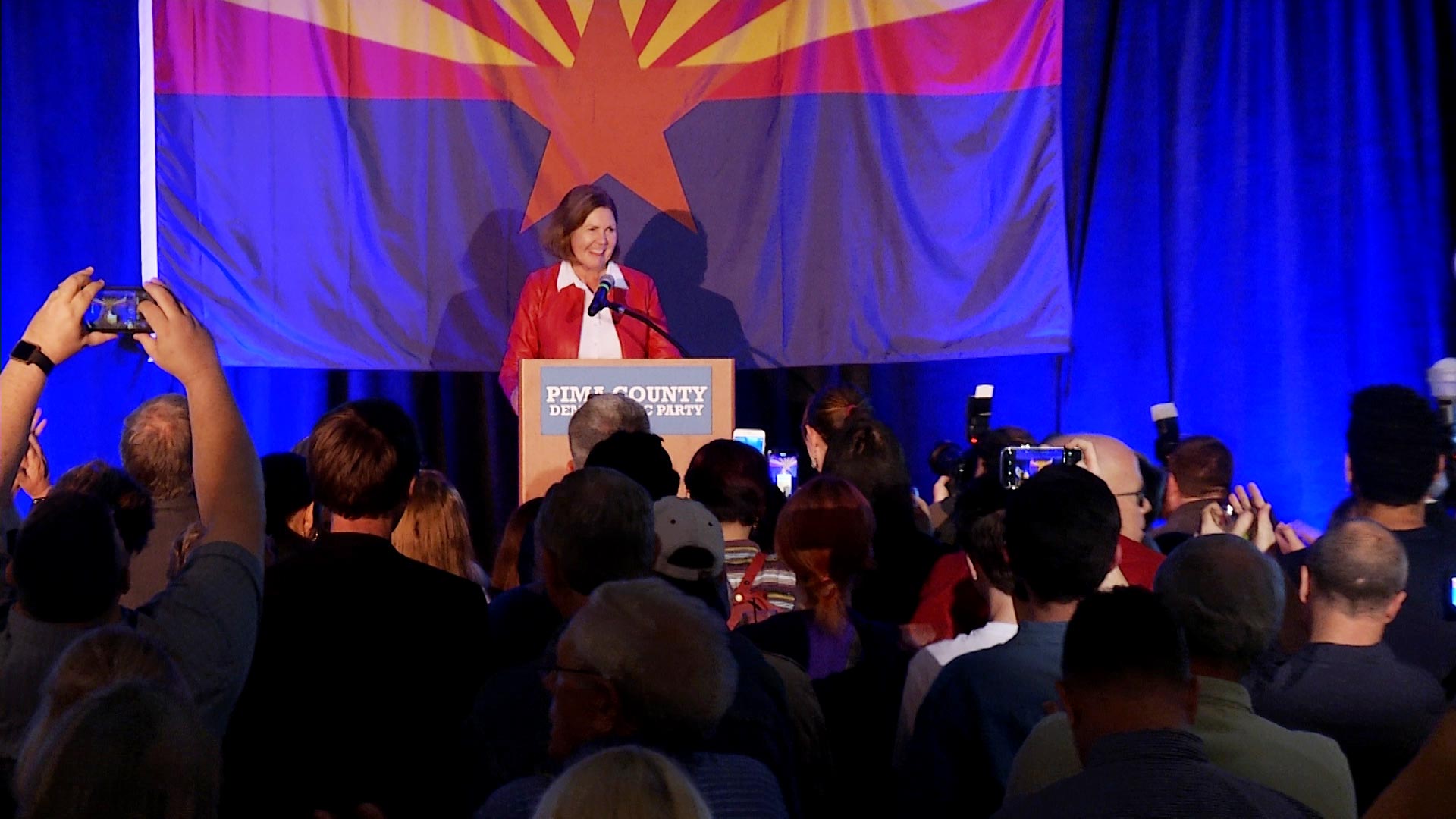 Shortly after being declared winner in the race for the 2nd Congressional District, Democrat Ann Kirkpatrick delivers a speech at an event hosted by the Pima County Democratic Party at the DoubleTree by Hilton Hotel Tucson on Tuesday, Nov. 6, 2018.
AZPM
Republicans are lining up to challenge incumbent Democratic U.S. Rep. Ann Kirkpatrick in 2020.
Shay Stautz entered the race for Arizona's 2nd Congressional District this month, bringing the total number of Republicans in the contest to seven.
Stautz is the former federal relations director for the University of Arizona and Arizona State University.
Six other Republicans from Tucson and Sierra Vista are challenging incumbent Kirkpatrick.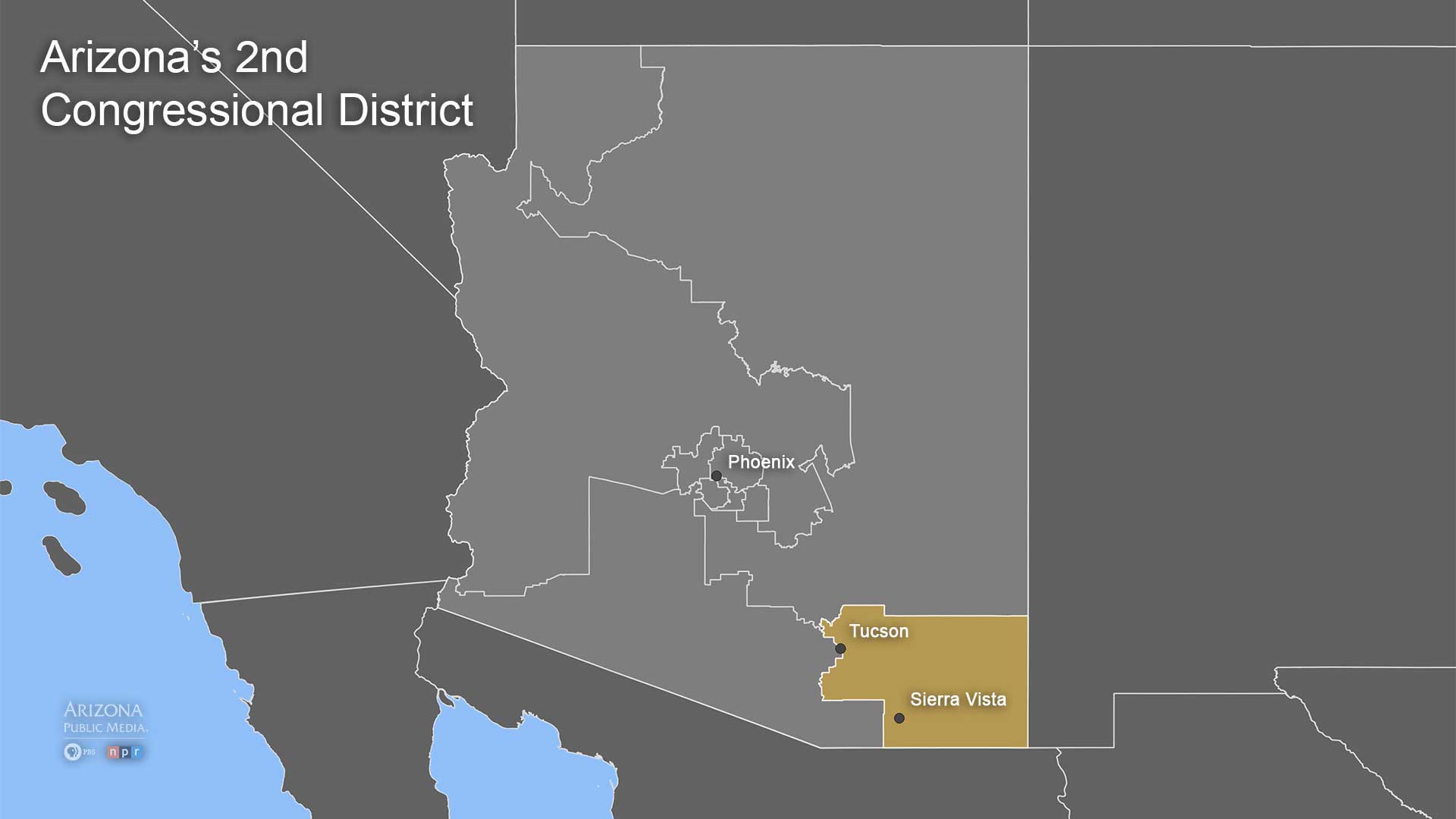 VIEW LARGER Map highlighting Arizona's 2nd Congressional District.

AZPM
The 2020 election is Kirkpatrick's first defense of her seat in Congress.
Most of the Republicans jumped in the race this year. Their first campaign finance reports will be released later this month.
In addition to Kirkpatrick and the seven Republicans in the race, one independent is has filed to run.