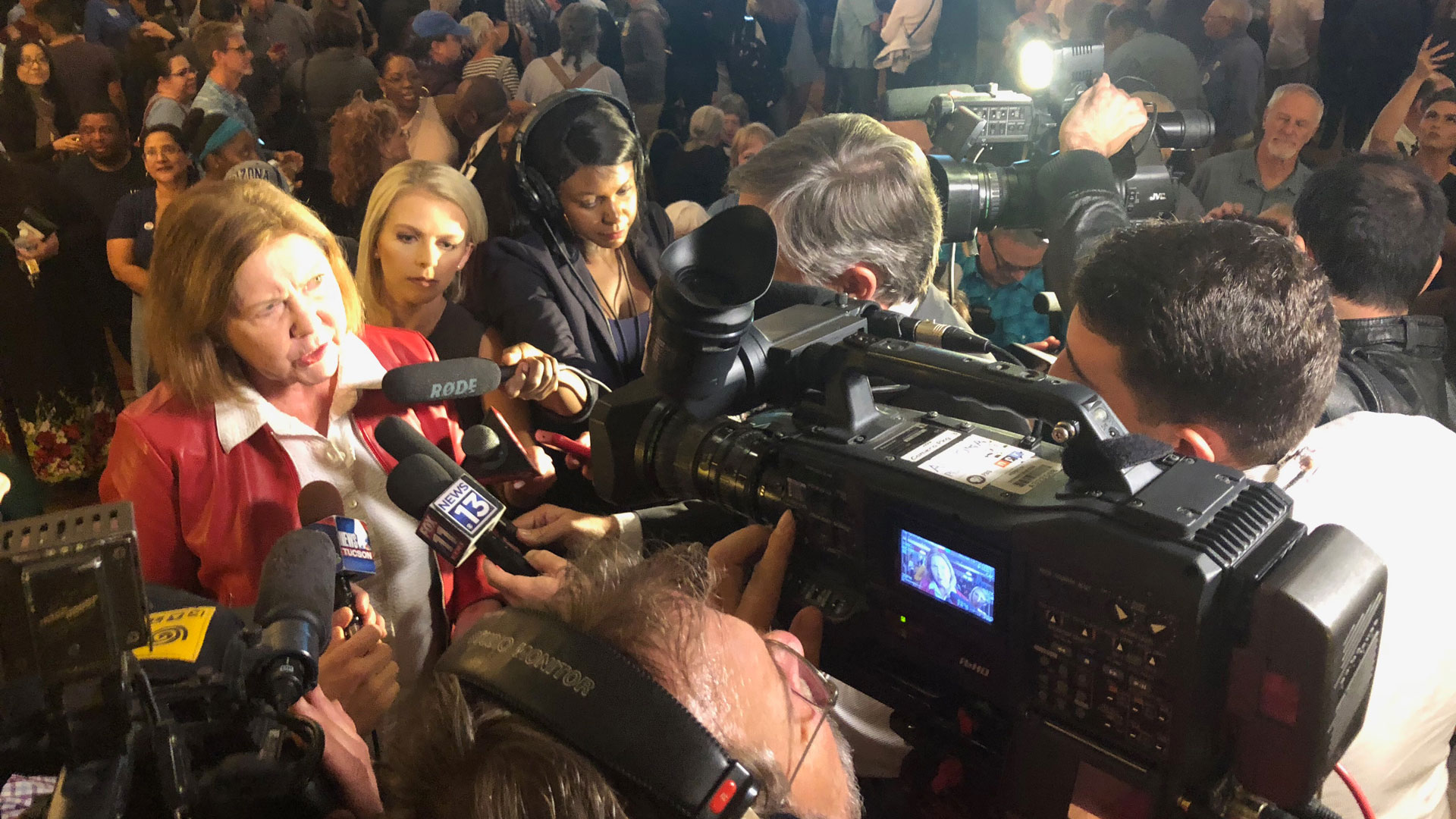 Democrat Ann Kirkpatrick speaks to the press at the Doubletree Reid Park in Tucson on election night, 2018.
Jason Katterhenry/AZPM
U.S. Rep. Ann Kirkpatrick Tuesday became the fourth Democrat from Arizona to call for an impeachment investigation into President Donald Trump. In a speech on the House floor, Kirkpatrick urged the House to begin an investigation.
"It is our job as a Congress to conduct oversight and deliver answers to the American people. Unfortunately, the president has called his administration to break the law and ignore our congressional subpoenas. Now we have no choice but to open an impeachment inquiry," the Southern Arizona Democrat said.
Kirkpatrick joins three other U.S. House members from Arizona who've called for an impeachment probe: Democrats Ruben Gallego, Raúl Grijalva and Greg Stanton, according to a New York Times tally. No Republicans back the move, and at least two — Andy Biggs and Debby Lesko — say they oppose it.
Nationally, at least 80 House Democrats and one independent have called for an impeachment inquiry.