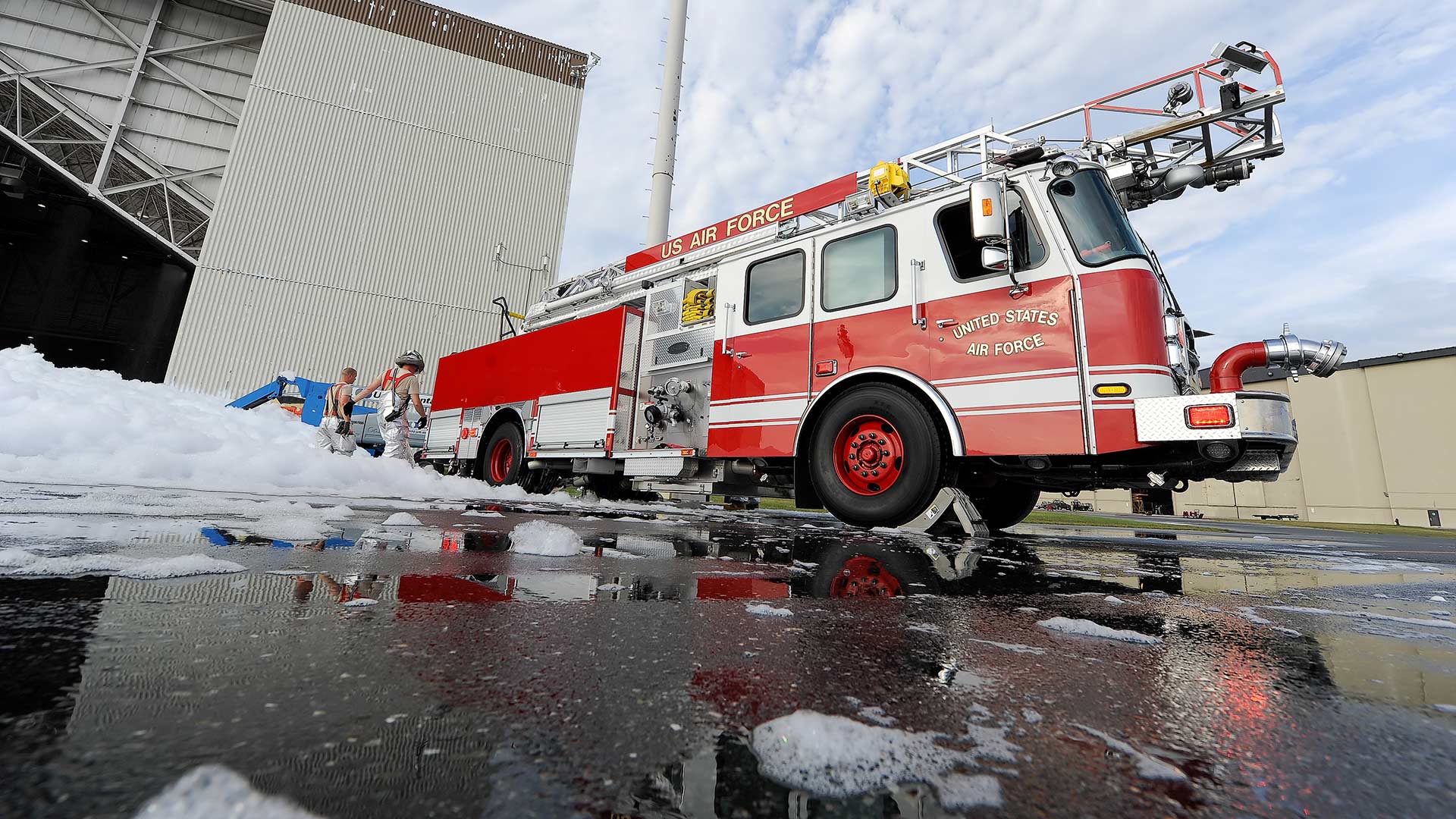 Fire truck after a military base firefighting exercise.
Department of Defense
A University of Arizona researcher is focusing attention on a widespread threat to drinking water.
Environmental engineer Reyes Sierra-Alvarez studies polyfluorinated chemicals from contaminated groundwater. She says the chemicals are commonly used in firefighting foam, and they are difficult to remove.
"They are really soluble, they don't attach very much to the soil, and they move very readily into the aquifer," she said.
Sierra-Alvarez adds that the contaminants can also be found in everything from non-stick cookware to waterproof clothing. She is working on a project that would use substances that can absorb the contaminant instead of eliminating it outright.
Some of the funding for Sierra-Alvarez's research comes from the Department of Defense. Firefighting foams are used for training at military bases, including Tucson's Davis-Monthan Air Force Base.