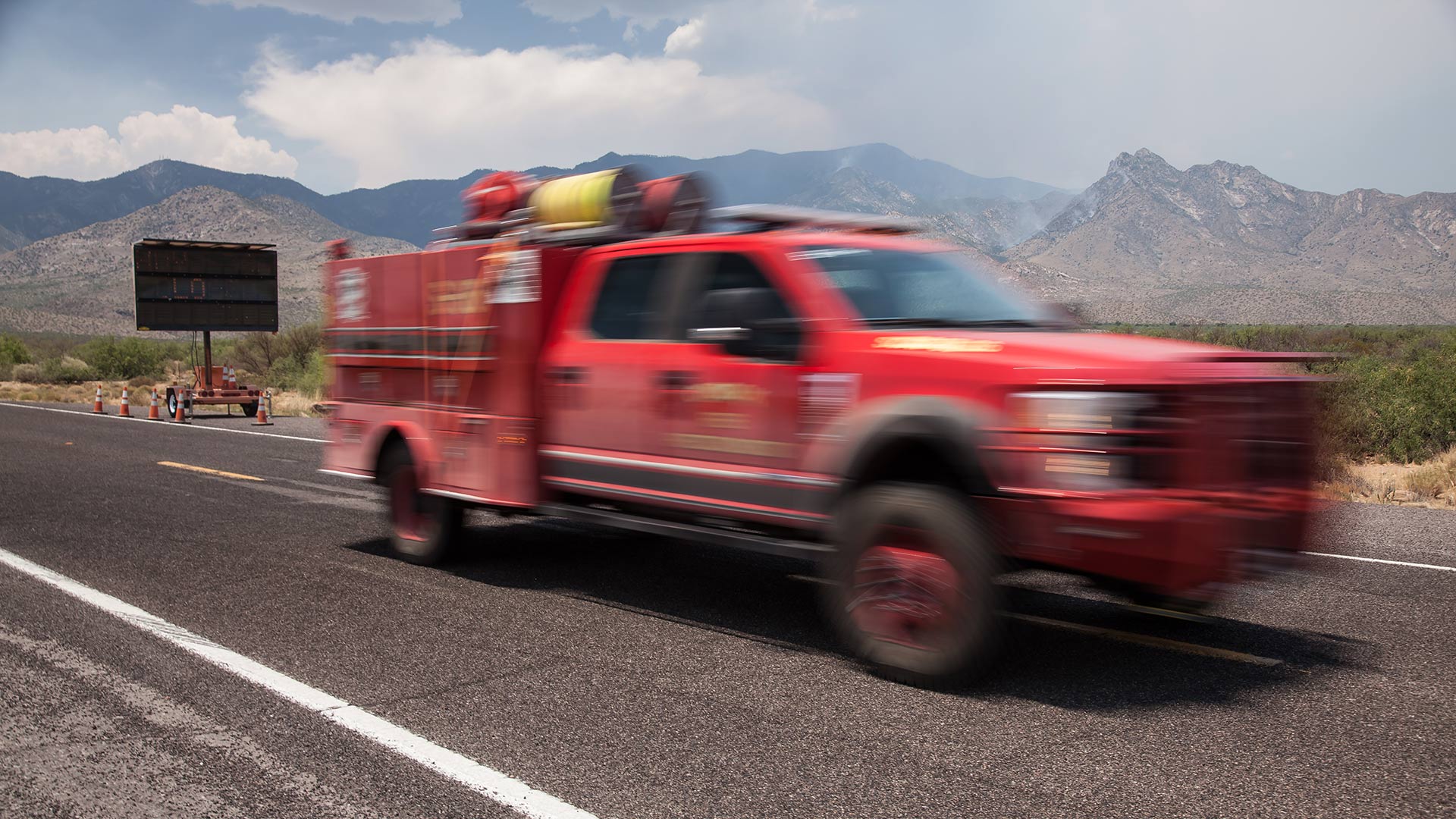 A fire truck returns after responding to the Frye Fire in the Pinaleño Mountains, 2017.
Steve Riggs/AZPM
You might see some smoke coming from the direction of Saguaro National Park East this week. Fire managers are conducting a prescribed burn.
If the temperature, humidity and wind are right, park workers expect to burn off accumulated dead trees and underbrush on more than 500 acres of Mica Mountain in the Saguaro Wilderness of the Rincon Mountain District. They'll be setting multiple fires throughout the week. Mica is the highest peak of the Rincon Mountains, so the smoke may be visible from parts of Tucson, Benson and elsewhere around the region.
This type of planned burn is intended to consume vegetation before it can build up, and fuel a much bigger fire later on.
The park service says several trails on the mountain will be closed, and access to the backcountry Manning Campground will be limited.
Fire managers will be available to escort hikers on the Arizona Trail during the burn.