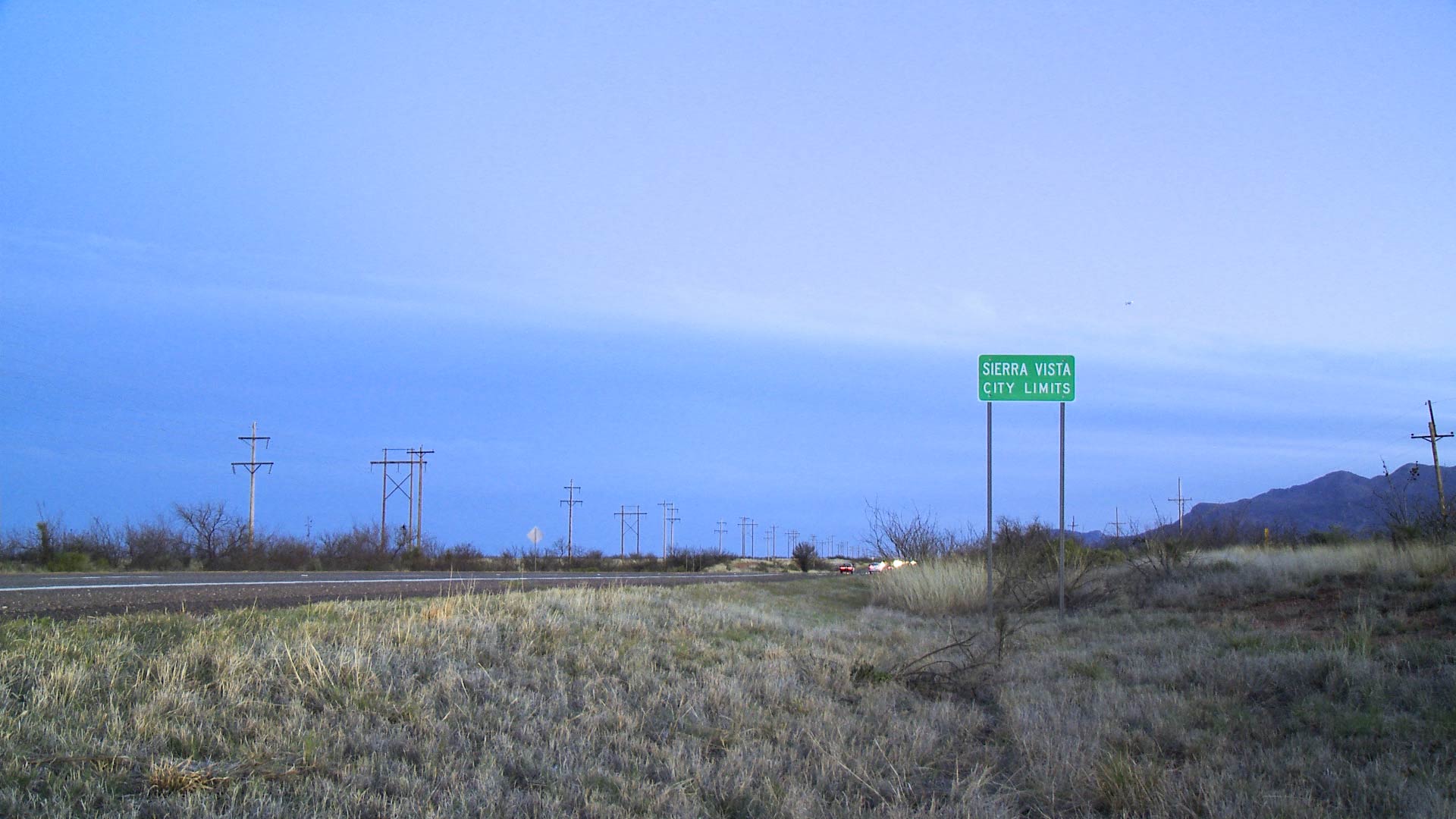 Sierra Vista city limits.
AZPM
The city of Sierra Vista plans to conduct controlled burns around its wastewater facility next week.
The controlled burns will reduce vegetation, which has the added benefit of cutting back on the mosquito population during the summer. Wastewater supervisor Blaine Lassich says daily weather conditions will dictate when workers will conduct the burns and for how long.
"Typically we will burn this time of the year in the cold air," he said. "Typically what we'll do is wait until about mid-morning, when we start to get a little breeze so that smoke can dissipate."
The city is telling Sierra Vista residents the smoke should clear by the afternoon. City officials say residents can monitor the Sierra Vista Facebook page and Twitter for more information.