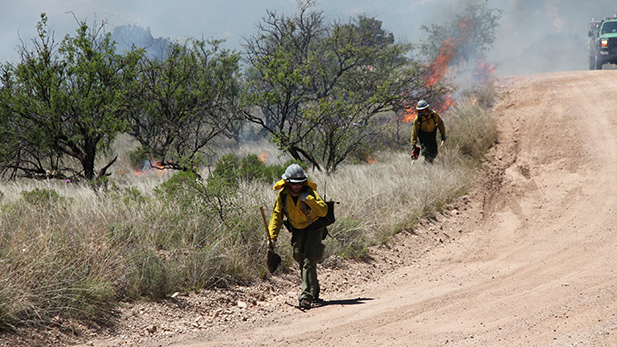 Zac Ziegler
Listen:
Up to 30,000 acres will be deliberately burned in the Galiuro Mountains this spring to prepare for what could be a serious fire season, federal land management officials said Tuesday.
Coronado National Forest crews are managing fire across 19,000 acres on the southern edge of the Galiuros in an area known as Muleshoe Ranch. That is about 40 miles northeast of Tucson.
The Bureau of Land Management plans the same for 10,962 acres in the area, which sits east of the Santa Catalina Mountains and on the other side of the San Pedro River Valley.
Land managers said they are preparing for what could be an active fire season.
"With El Niño, we were expecting a little more moisture," BLM's Adam Milnor said. "We had a February that was really below average for rainfall, and we had a monsoon last year that has led to a lot of healthy growth."
Recent warm weather could cause the growth from last summer's monsoon to dry out, leaving plenty of fuel for any fires that catch during the summer.