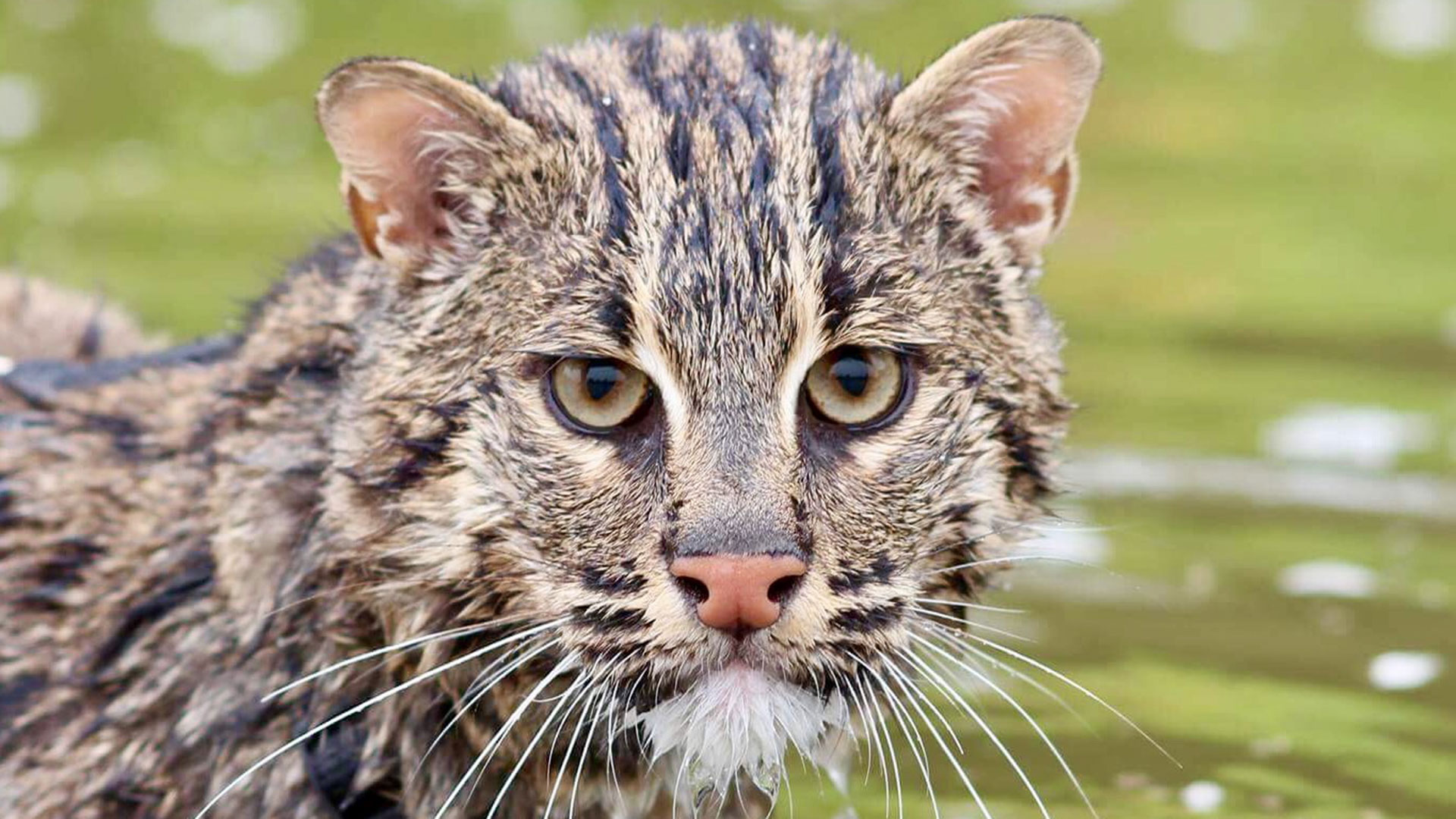 The fishing cat is at home in aquatic environments which Fishing Cat Conservancy is trying to protect with assistance from local residents.
Christina Kolbmann/Hawk Creek Wildlife Center
From a distance, the fishing cat looks like an ordinary, domesticated house cat, but that's where the similarity ends.
The fishing cat lives among the mangroves along the coasts of South India, Sri Lanka and Bangladesh, and these middle-sized wild felines love fresh fish so much they'll take to the water and swim long distances to catch their prey.
"In fact, you'll find this cat going into and out of the water and not shake its coat at all," said UA conservationist Ashwin Naidu. "The water just drips off of it and it walks away without a care."
Naidu is a native of South India. He's leading efforts to protect the endangered animal.
"I asked, 'What is the most endangered cat after the tiger, from the country where I am from?' And that happened to be the fishing cat," he said.
Naidu established the Fishing Cat Conservancy in 2015 to promote education and rehabilitation of the feline, which he says has already gone extinct in some parts of Southeast Asia. Experts note the cats are threatened by habitat loss in areas where wetlands are being transformed for aquaculture and human habitation.