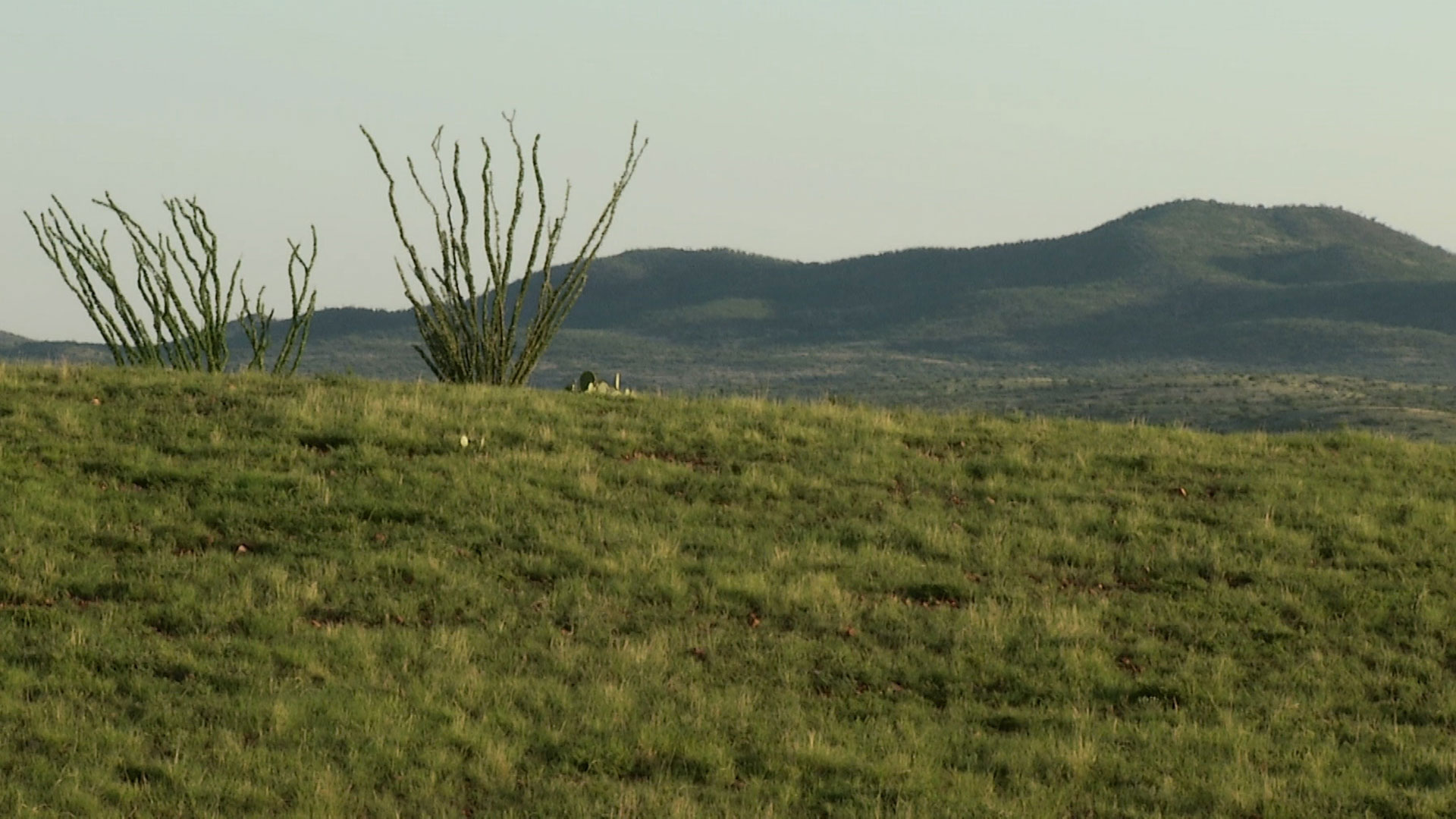 Buenos Aires National Wildlife Refuge encompasses nearly 118,000 acres southwest of Tucson and includes a stretch of the border with Mexico.
Robert Lindberg/AZPM
The effects of the government shutdown have reached as far as the Buenos Aires National Wildlife Refuge southwest of Tucson along the border with Mexico.
The refuge depends on volunteers to maintain its facilities and create new habitat. Nearly 70 volunteers were scheduled to come to the refuge from mid-January through the end of February, but those plans are now in jeopardy. The shutdown prevents volunteers from accessing facilities on the 117,464-acre site and bars them from using the refuge's tools and vehicles.
"Our volunteers come from all across the country and they are paying their own airfare, and some are renting their own cars," says Reta Rutledge, the President of the Friends of the Buenos Aires National Wildlife Refuge. "They come here out of the goodness of their hearts because this matters to them and it's a pretty sad situation that we may have to tell them we can't let them work."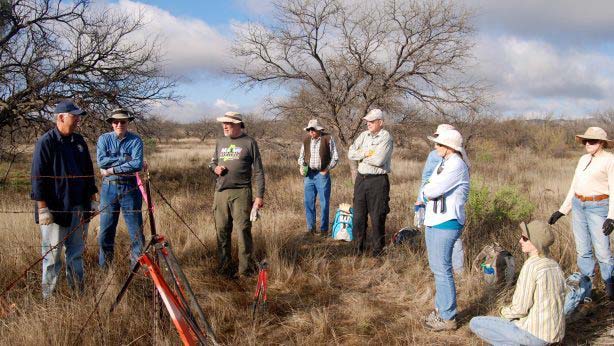 Volunteers tend to habitat at the Buenos Aires National Wildlife Refuge in this courtesy photo.
This time of year is critical for bringing in volunteers. There are essential tasks, such as creating new habitat for the endangered masked bobwhite quail and a small population of pronghorn antelope. It is an ongoing battle with mesquite trees that have spread through the valley over the past century due to the suppression of natural fires. Volunteers are essential to winning this battle, says Rutledge, and a lot needs to be done before summer.
"Not many people are able or willing to do work outdoors on the refuge in the summer, so getting as much done now as possible is vital to the refuge," she says. "Usually, this is the time when we bring the most volunteers in."
In addition, the difficulty in accommodating volunteers now also impacts the organization's plans for hiring paid workers for the summer months when volunteers dwindle. Rutledge says she had plans to bring in 13 student volunteers from Changemaker High School in Tucson.

"And from that group we were going to hire three to five kids to come back in the summer, when school is out, to work with adults to do this habitat work."
Rutledge says volunteers also fill more immediate needs at the refuge. For example, they staff and answer phones at the visitors' center.
"Someone will call and say: 'I'm out here it's getting dark. Can you help me find my way back?' But there's no one in the visitors' center to answer those calls."
Rutledge hopes the shutdown will end quickly. While opportunities have already been missed, she says, there is still time to accommodate volunteers, but there's not much time and it's in danger of running out.