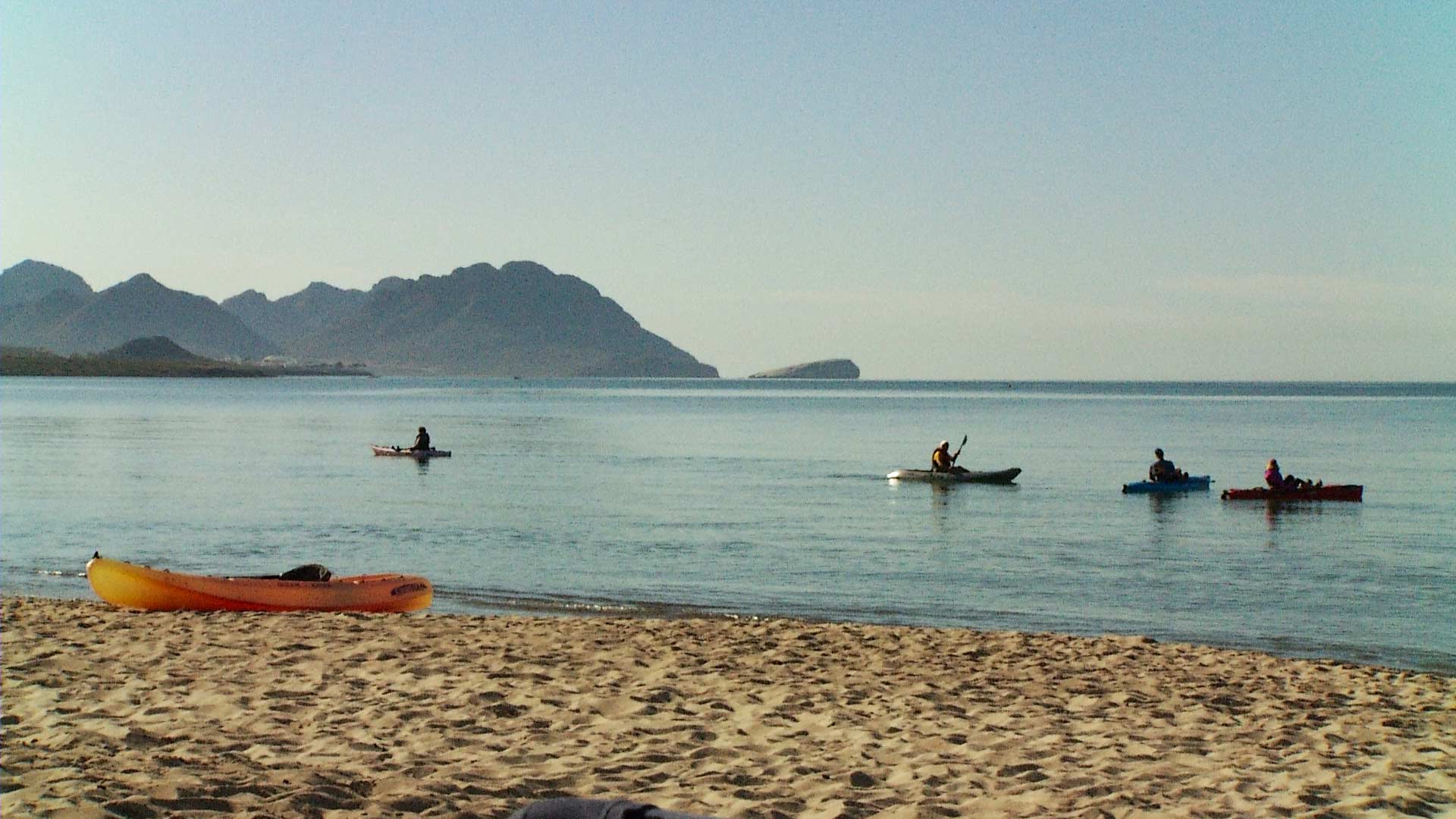 Kayakers at a beach in San Carlos.
AZPM
A popular destination for winter visitors, San Carlos, Mexico, is being negatively impacted by a U.S. State Department travel advisory for the entire state of Sonora.
A Level 3 travel advisory was reissued last week by the State Department suggesting that U.S. citizens reconsider travel to the area because of increased violence from drug cartels and human traffickers. The Sonora Tourism Bureau reports a 10 percent loss in hotel bookings since the advisory was issue.
Adding to worries for San Carlos is the State Department's Level 4 warning for the state of Sinaloa that borders Sonora to the south. That is the department's highest warning and comes with the recommendation to not travel to Sinaloa. San Carlos is located just 150 miles away.
Bart Waldo has been heading to San Carlos from Arizona for 35 years. He is a retired Army officer and his wife a retired teacher. The family runs the SanCarlosMexico.com website. He says it's much to do about nothing.
"People who have never been to Mexico are probably a little shy about going down, but the old timers who have been going back and forth for many many years say, 'Hey, it's no problem.'"
Waldo adds that ill-advised behavior can lead to dangerous situations. "[If] you wouldn't call your mother and tell her what you're doing and where you are, you probably shouldn't be there."
Waldo advises visitors to get Mexican insurance before crossing the border and to never drive long distances in Mexico at night. But, he says his best advice for visitors is to not leave their common sense at the border.