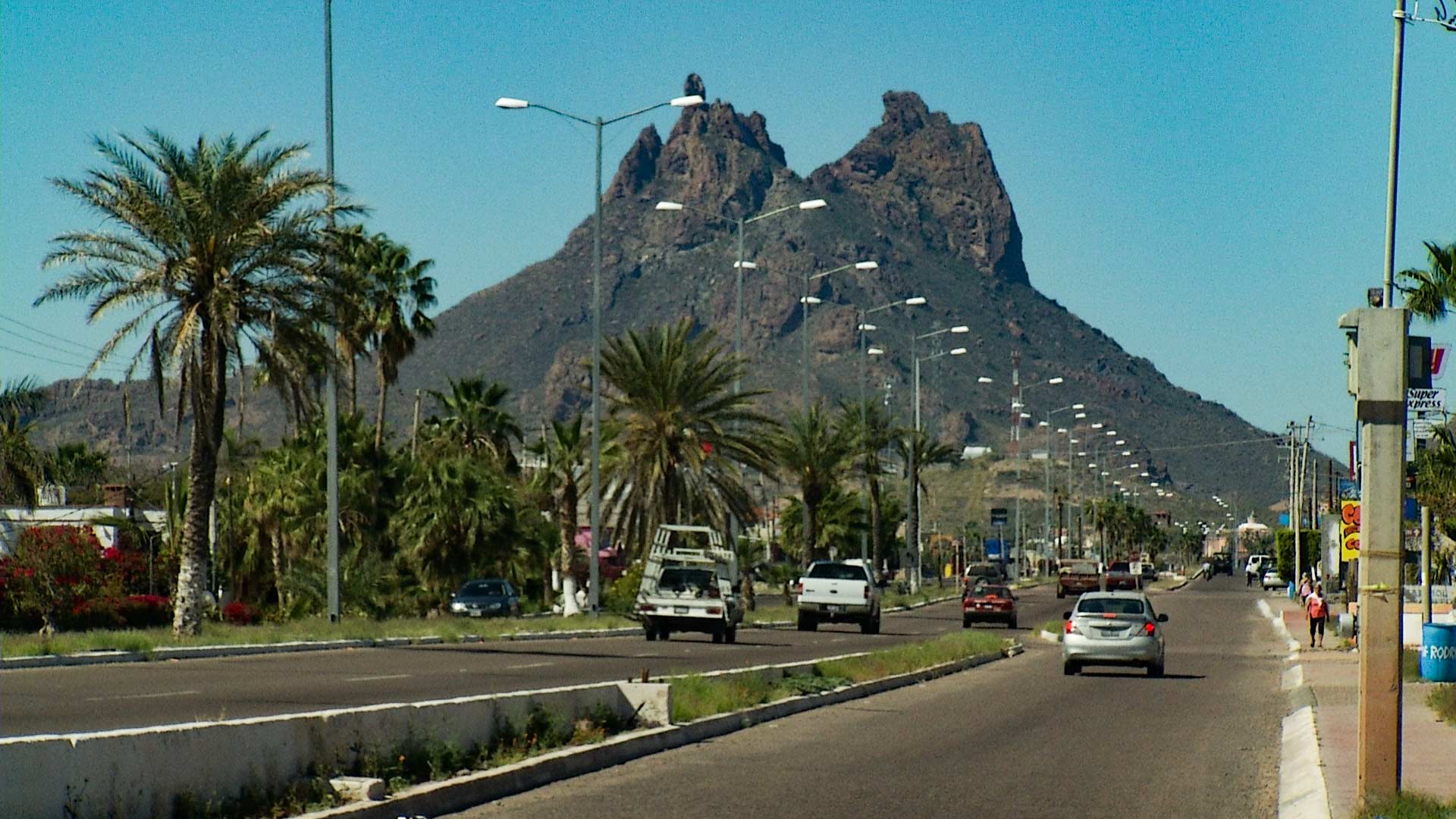 A street in San Carlos, Sonora.
AZPM
HERMOSILLO, Mex. - The U.S. State Department announced via Tweet Tuesday evening that it is prohibiting employee travel to the popular Sonoran resort town of San Carlos and nearby Guaymas, a major port city.
The ban also applies to any travel south of the Sonoran state capital Hermosillo on Federal Highway 15, the state's most important thoroughfare.
The State Department cites "recent violent criminal activity and police action."
#Hermosillo, #Mexico Security Alert: Due to recent violent criminal activity and police action, US government personnel are prohibited from travelling to San Carlos, Guaymas, Empalme, and all points south of Hermosillo via Federal Highway 15, in the state of #Sonora, Mexico. pic.twitter.com/m9YUCdZAS5

— Travel - State Dept (@TravelGov) August 1, 2018
In recent days, there have been several murders and disappearances in or near Guaymas, including three in San Carlos, according to local media reports. But some say the situation has since improved.
"Things are calm now," said Daisy Fernandez, director of San Carlos' convention and visitor office. "There is no risk."
Local media also reported that local police have not shown up for work in San Carlos — citing threats against them — and that state police have taken over some of their duties. Fernandez disputed those accounts.
The Guaymas public security office and the U.S. Embassy in Mexico City did not respond to requests for comment on the recent events.
State and federal security forces have been sent to the area and checkpoints have been set up in the tourist areas, according to a release Wednesday from the state government.
The travel ban will be re-evaluated after 10 days, according to the State Department's website.